A New Way to Live, Work & Play
We've reimagined how we live and work so that play is in everything we do and part of everyday.
As Wildlight's way of life, play brings people, nature, homes and businesses together in a dynamic community that sparks fun, discovery and connections.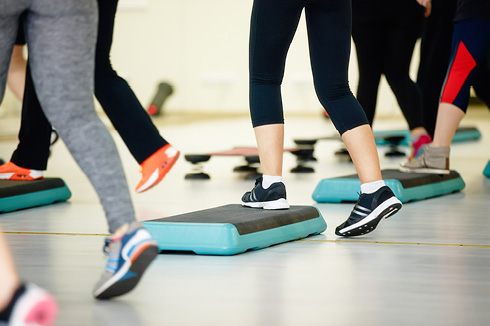 GET MOVING!
Explore opportunities for fun and fitness at Wildlight's state-of-the-art YMCA.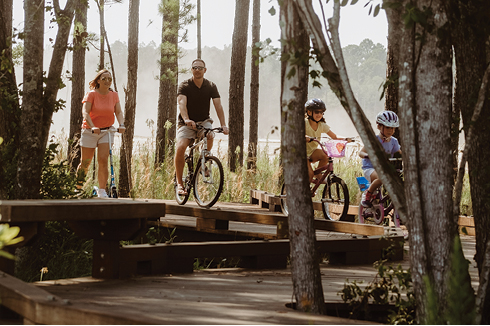 Biker's Paradise
With miles of bike trails and lanes, you'll be able to bike just about anywhere.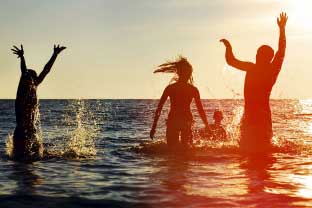 On the Bright Side
Soak up the sun and play in the sand on Amelia Island's pristine beaches just 25 minutes away.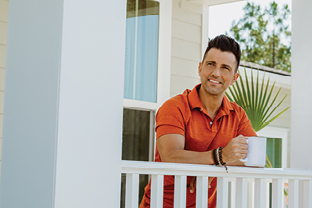 Hello, Neighbor
Friendly front-porch living will keep you connected with your community.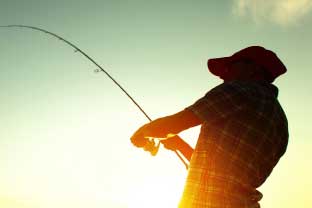 The Wild Life
Fish, paddle and explore the beauty and wildlife of the St. Mary's River watershed.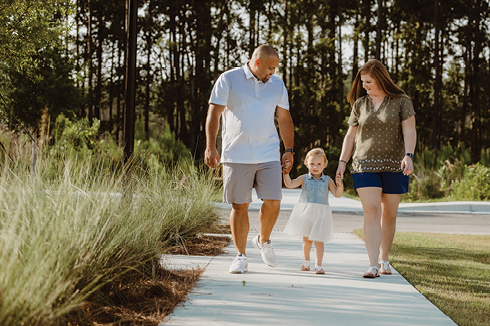 Walk on Over
…or hike miles and miles of trails that will take you from home to school, into the wild, and back.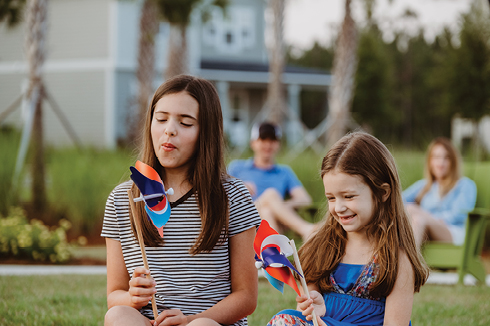 It's All Fun & Games
With community cornhole, parks, events and more, there will be endless ways to play.
Approximately half of Wildlight's total acreage is preserved for conservation, with bike trails, bike lanes, parks and wetlands putting nature close at hand. A robust business district – including a hotel, shops and restaurants – will offer endless opportunities for work and play.
Wildlight will feature an outdoor pool—the perfect hangout to make a splash.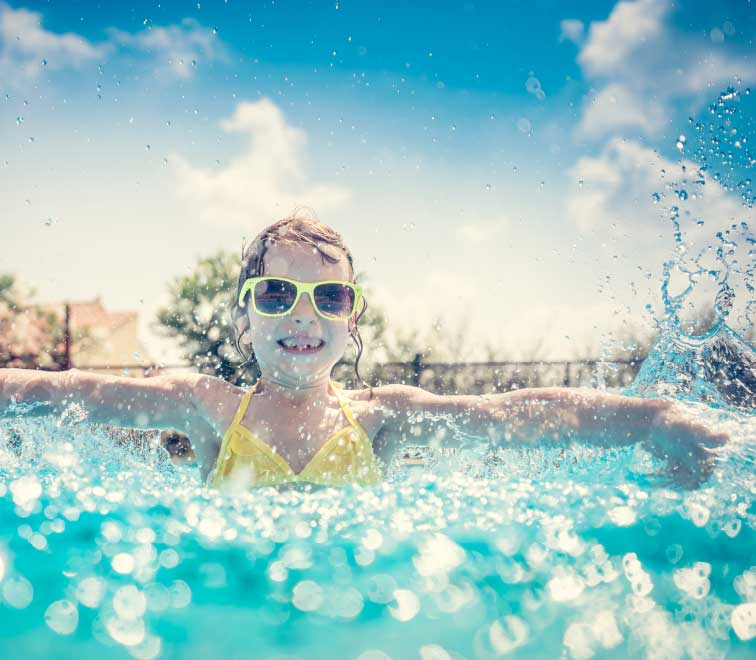 Wildlight will have a park for everything: connecting with friends, exploring nature, playing games or just thinking.
Connecting at the Speed of Wildlight
With a Fiber to the Home (FTTH) high-speed network that delivers one-gigabit-per-second service, Wildlight will be a gigabit community. Our homes, businesses and community WiFi will connect to the Internet at speeds 100 times faster than average fixed-speed connections. So you'll be able to download more videos, family photos, TV shows and other data-rich files at Wildlight speed.

Your Provider, Your Choice
To get connected at the speed of Wildlight, you'll be able to select from our partner providers.
Keep Up With What's Going On
 We're happy to send you Wildlight updates, just tell us a little about yourself.