Wellness is a Way of Life
Wellness isn't just about staying active or eating right or being mindful – it's about finding your own unique balance of all of those things. That's why we've built Wildlight from the start with our community's health in mind.
Because when the place where we live, work and play makes wellness its first priority, healthy living becomes second nature.

University of Florida and UF Health
Wildlight's alliance with UF Health is about more than just state-of-the-art healthcare facilities; it's the cornerstone for healthy living in mind, body and spirit.
Hours:
Monday – Friday 10:00am – 8:00pm
Saturday – Sunday 9:00am – 4:00pm
UF Health, the University of Florida, Raydient Places + Properties and the YMCA are collaborating on the new community to offer residents a new style of healthy living. The comprehensive medical office building includes 40,000 square feet of space for primary care, urgent care, imaging services, pediatrics, obstetrics and gynecology, mental health services, dentistry and a laboratory.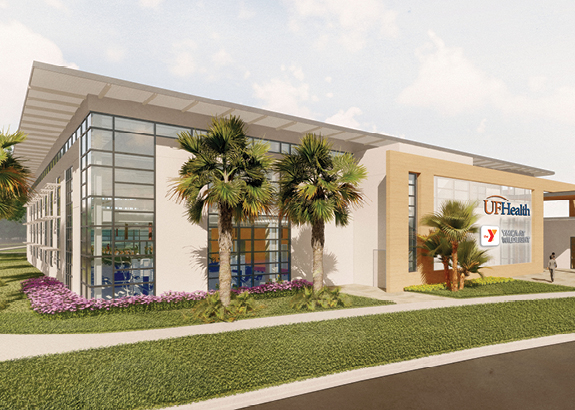 The First Coast YMCA
Beyond the latest fitness equipment and group exercise classes, the First Coast YMCA at Wildlight will offer activities and resources to keep the community coming together.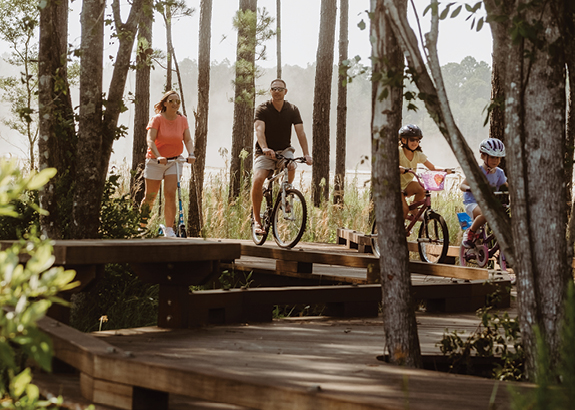 Hiking, Biking and Walking Trails
Miles and miles of hiking and biking trails will take you from home to school, into the wild and back again.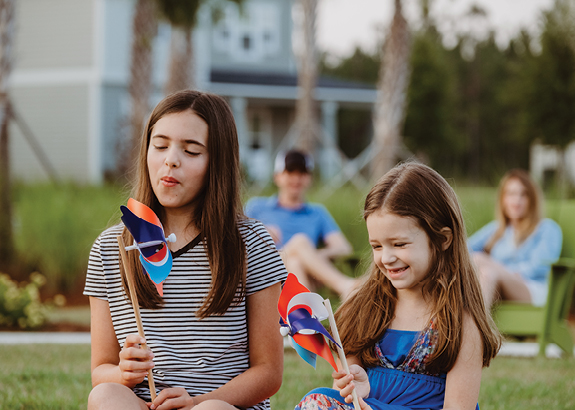 Community Parks
With community cornhole, parks, events and more, there are endless playful ways to get moving every day.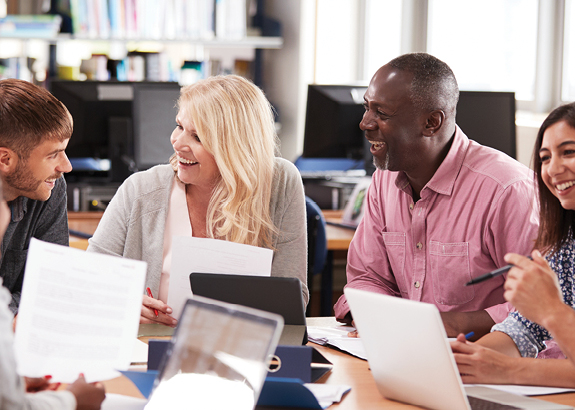 Exercise Your Brain
Captivating museums, theaters and festivals are just a short drive away, and classes at the area's many colleges will keep your mind as active as your body.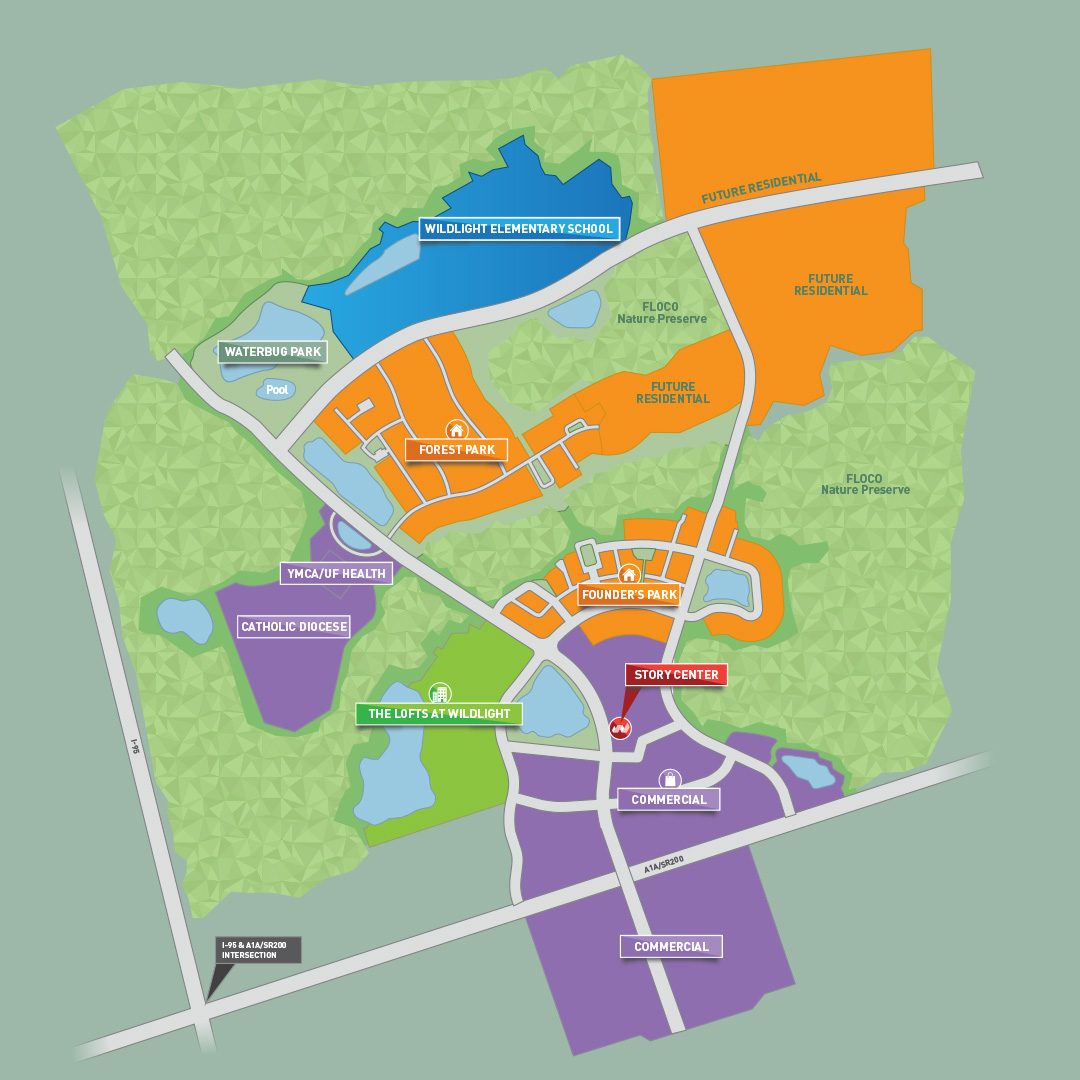 Approximately half of Wildlight's total acreage is preserved for conservation, with bike trails, bike lanes, parks and wetlands putting nature close at hand. A robust business district – including a hotel, shops and restaurants – will offer endless opportunities for work and play.
Wildlight's outdoor pool is now open – the perfect hangout to make a splash.
Wildlight will have a park for everything: connecting with friends, exploring nature, playing games or just thinking.
Connecting at the Speed of Wildlight
With a Fiber to the Home (FTTH) high-speed network that delivers one-gigabit-per-second service, Wildlight will be a gigabit community. Our homes, businesses and community WiFi will connect to the Internet at speeds 100 times faster than average fixed-speed connections. So you'll be able to download more videos, family photos, TV shows and other data-rich files at Wildlight speed.

Your Provider, Your Choice
To get connected at the speed of Wildlight, you'll be able to select from our partner providers.
Keep Up With What's Going On
 We're happy to send you Wildlight updates, just tell us a little about yourself.