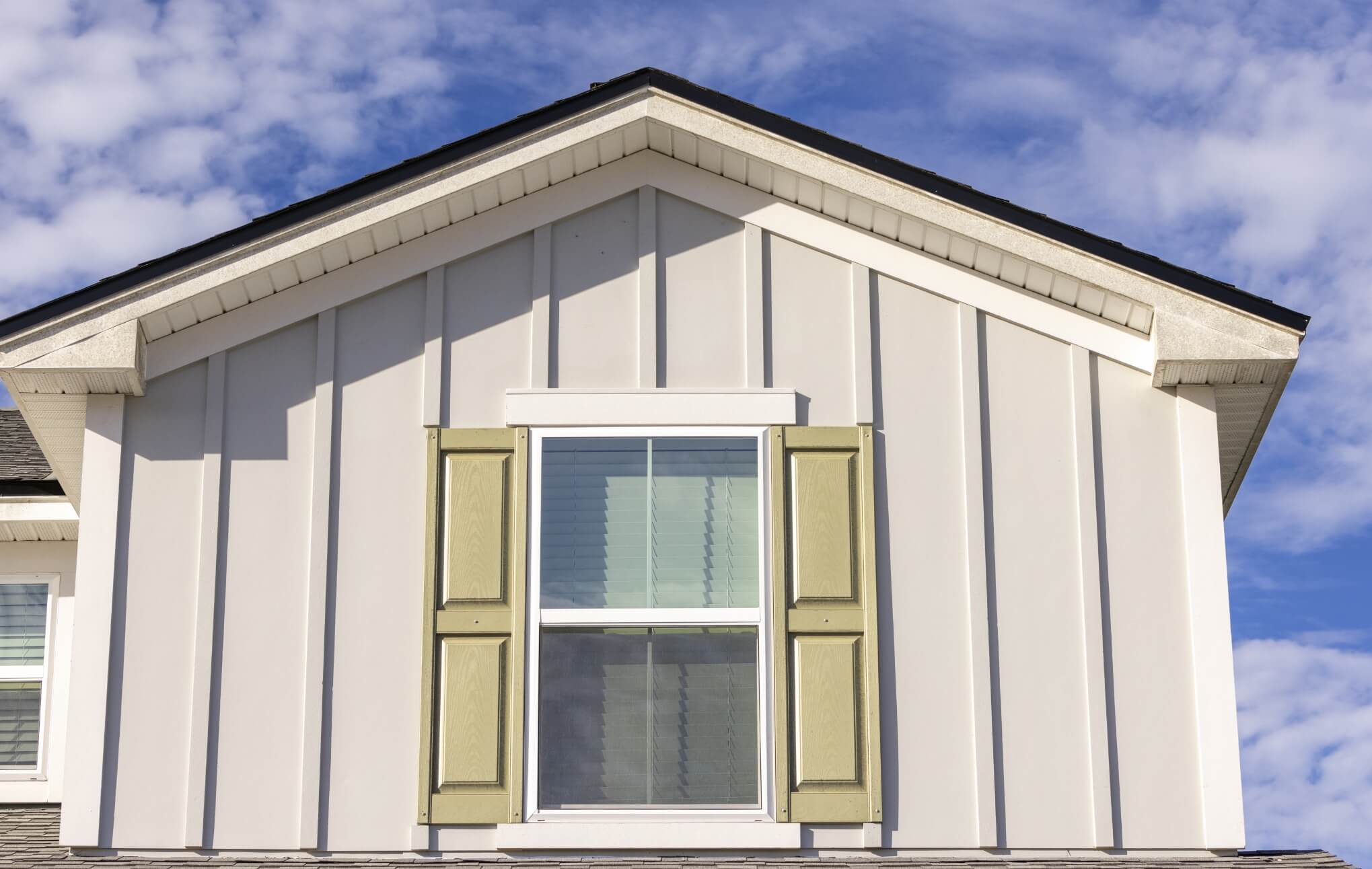 homebuilders
Here's to personal space
At Wildlight, we firmly believe that home should be a unique reflection of you and how you live. Luckily, we've found exceptional builder partners that share that belief. Which is why you'll find details like open living areas, roomy front porches, bonus rooms and more. In a community that embraces the great outdoors, you'll find that the indoors are pretty exceptional, too. With prices from the $300s to $700s.
Del Webb Wildlight 55+
If you've been looking at 55+ communities, you might be familiar with Del Webb—a builder of luxury age-restricted communities across the nation. And here at Wildlight, you'll find sixteen inspired floorplans to choose from.
Of course, more than a place to call home, the gated Del Webb Wildlight neighborhood will be host to an impressive collection of luxury, resort-style amenities, where residents will be able to relax by the pool, play pickleball and socialize with neighbors at the exclusive clubhouse, or at various events planned by a dedicated Lifestyle Director. Of course, the rest of what Wildlight offers is just a short golf cart drive away.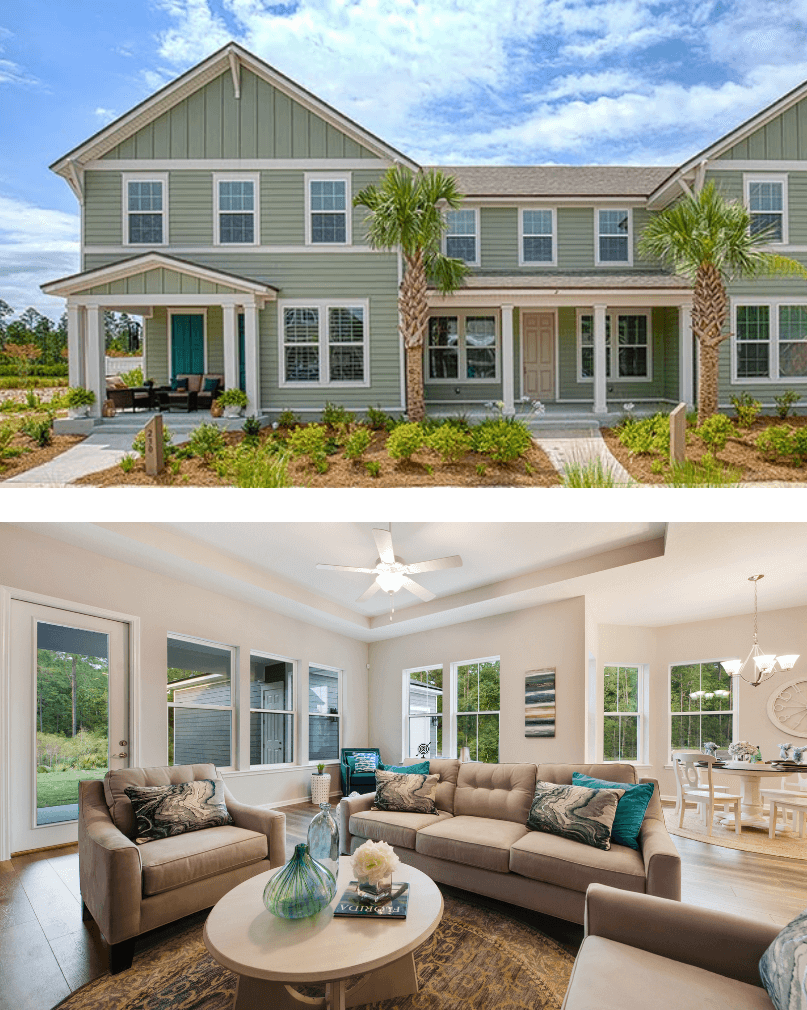 Dostie Homes
With over 60 years as a family-owned builder, local Dostie Homes has a quality reputation for building quality homes. And at Wildlight, you'll see their commitment and professionalism at work. Because Dostie Homes makes building your home all about you (imagine that).
From the moment you pick your townhome's floorplan (they have 8 to choose from in Founders Park) to the day you move in, they will help you craft a home that you'll cherish for years to come, with details like welcoming front porches, architectural details that reflect the region's history, optional bonus rooms for workdays and movie nights, and living spaces that take advantage of Wildlight's natural surroundings.
Pulte Homes
There's a reason why Pulte Homes is still one of the nation's preeminent builders. Actually, make that many reasons. Like the fact that they offer innovative floorplans that help you live the life you've imagined. Or their industry-leading 10-year warranty. Or their commitment to using premium materials and best-in-class building practices.
With two models and five flexible floorplans in Forest Park, Pulte Homes makes it easy to find the home of your dreams at Wildlight—whether you want inviting entertaining spaces, or family-friendly gathering places. (Of course, with design details like oversized kitchen islands, you'll find that you can do both.)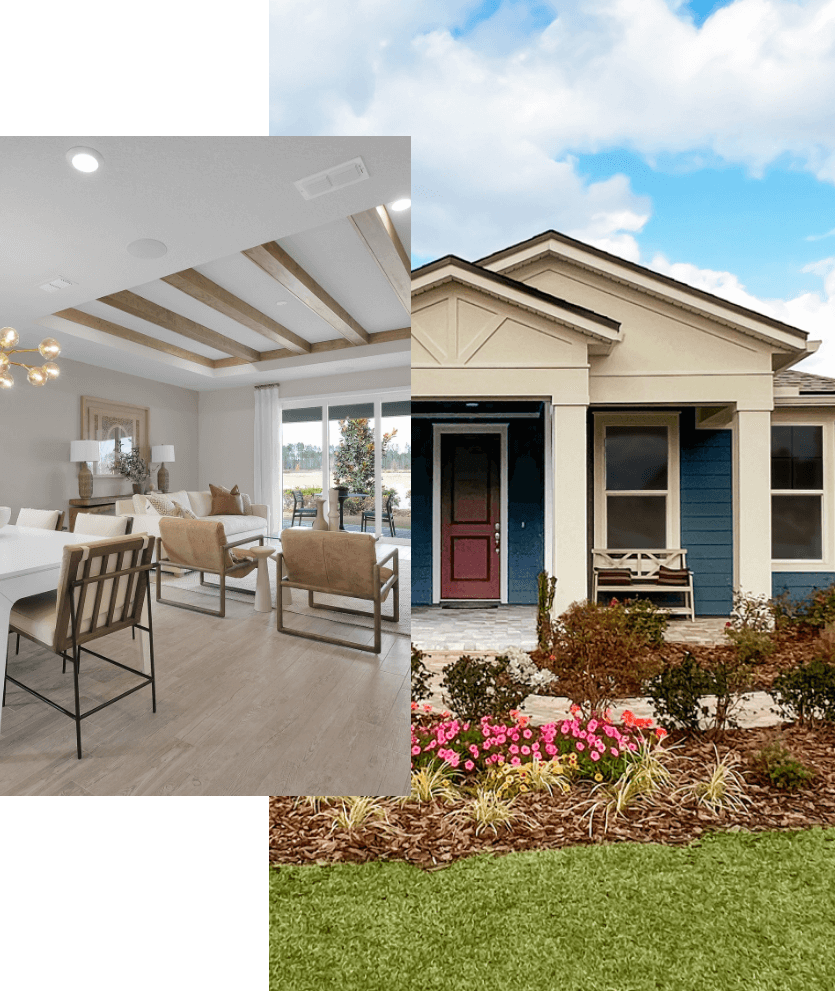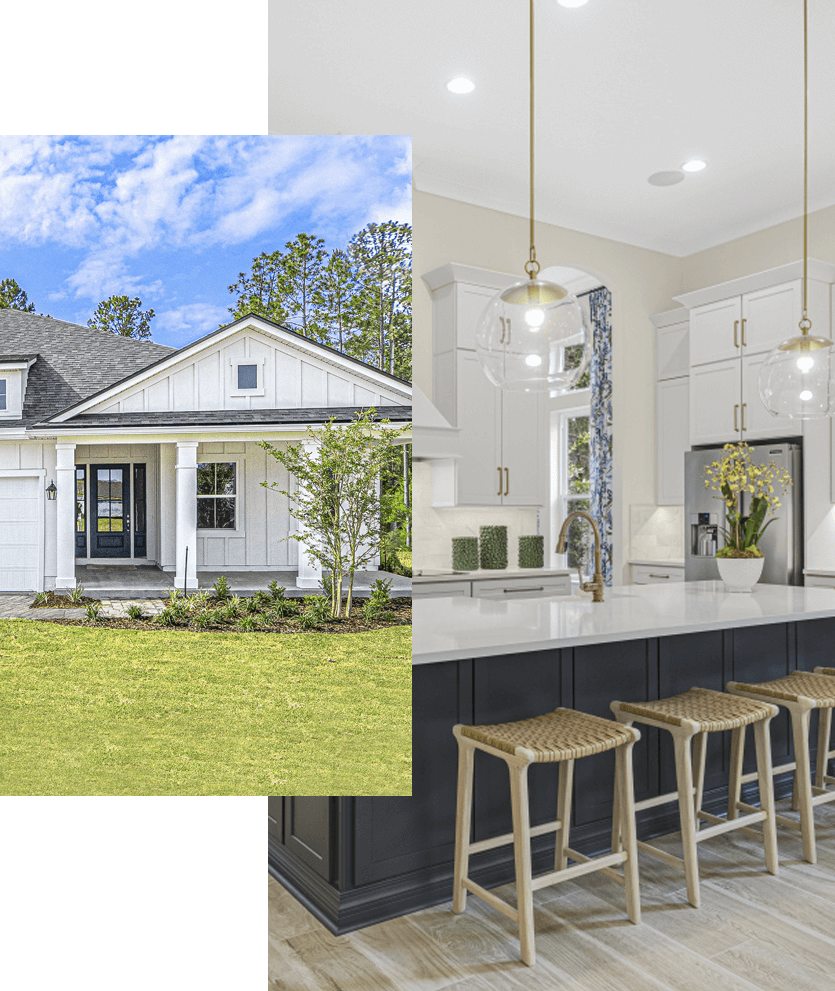 Riverside Homes
Riverside Homes isn't just a Florida builder—it's a just-25-minutes-up-the-road builder. Situated in Jacksonville, the award-winning company has 15 years of experience building new homes in the area—including the 2019 Southern Living Idea House in Fernandina Beach.
And while home construction is their business, it's also their passion. They take great care and pride in providing you with a home that fits the way you live. They understand that your home is a reflection of you, which is why they offer an impressive amount of customizable features—like nine floorplans (and one model) with spa-like owners' retreats, grand front porches and
made-for-entertaining kitchen islands.