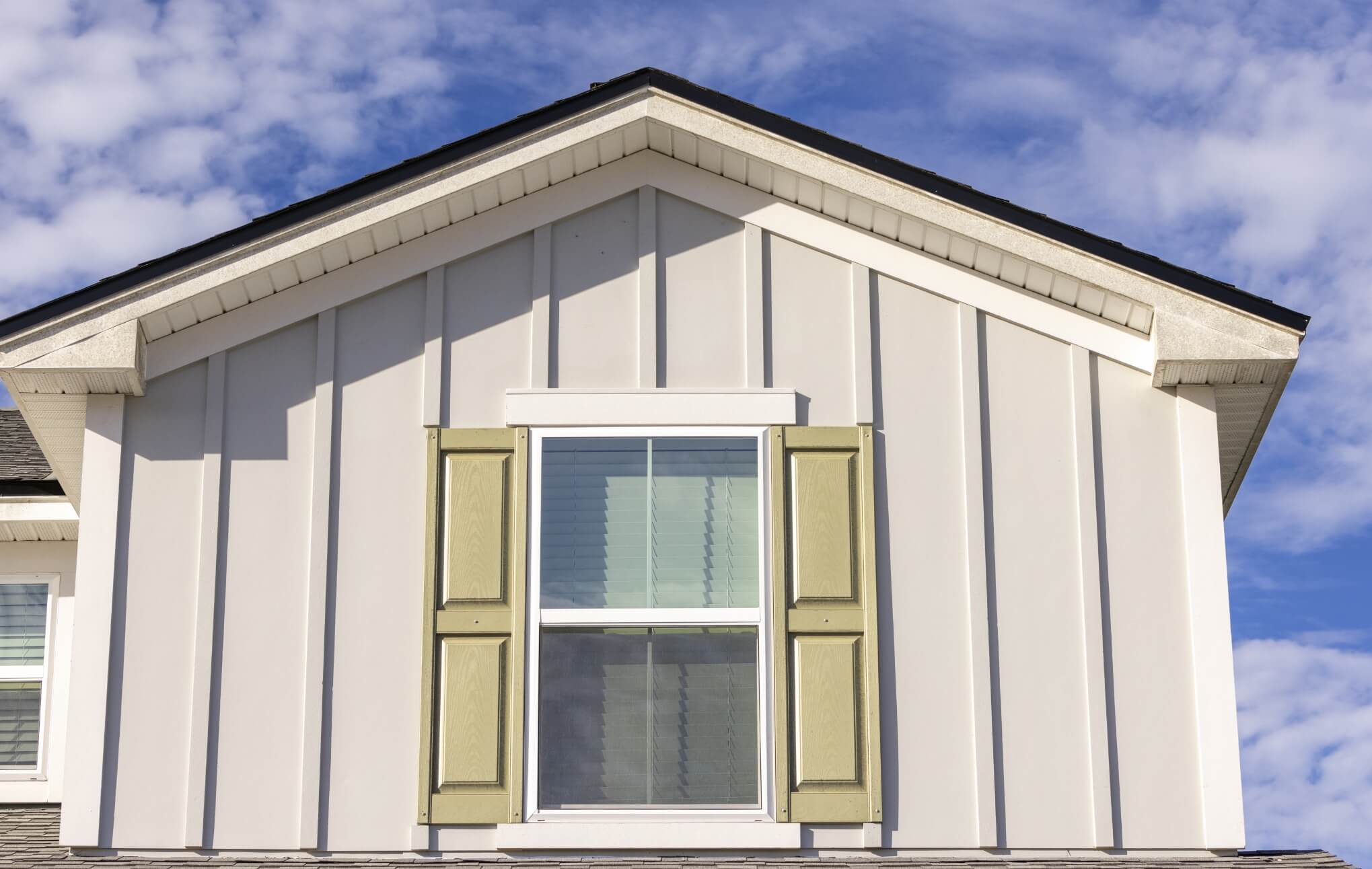 homebuilders
Here's to personal space
At Wildlight, we firmly believe that home should be a unique reflection of you and how you live. Luckily, we've found exceptional builder partners that share that belief. Which is why you'll find details like open living areas, roomy front porches, bonus rooms and more. In a community that embraces the great outdoors, you'll find that the indoors are pretty exceptional, too. With prices from the $300s to $700s.
Del Webb Wildlight 55+
Sixteen floorplans offer the luxury of choice … along with luxurious details, from chef-inspired kitchens to upgraded finishes. All with an architectural style that captures the spirit of the lowcountry (think raised front porches and covered lanais).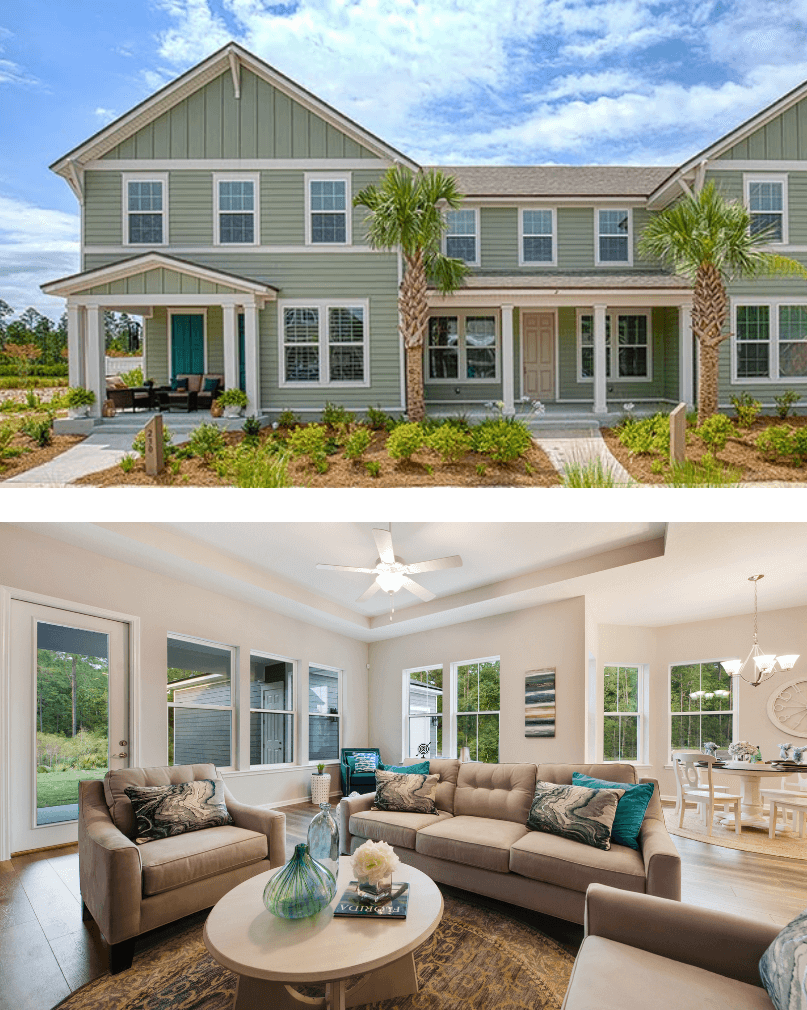 Dostie Homes
With five townhome plans remaining in Founder's Park, you'll have no problem finding one that suits your needs — whether you're looking for open living spaces, a perfect-for-relaxing front porch, or an optional bonus room for movie nights and more.
Pulte Homes
Five thoughtfully designed floorplans provide the solution for those in search of entertaining spaces or family-friendly gathering places. (With details like oversized kitchen islands that check both boxes.) And you get to choose your location, too, because Pulte will have homes in both Forest Park and our newest neighborhood, Hawthorn Park.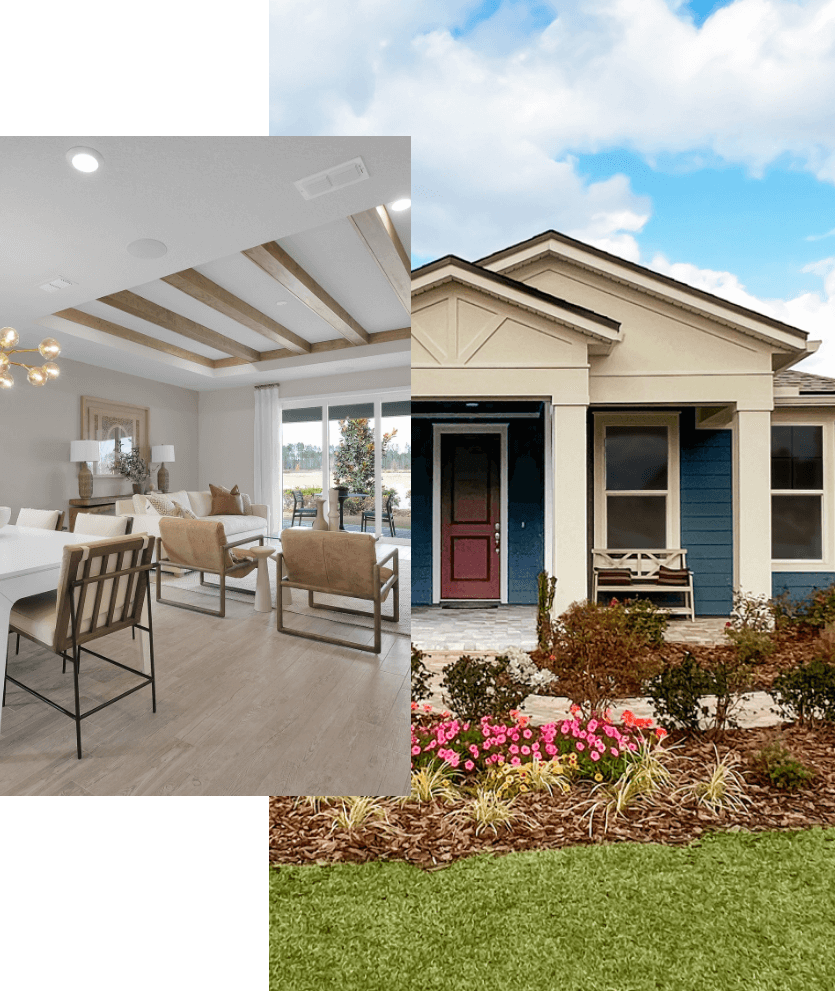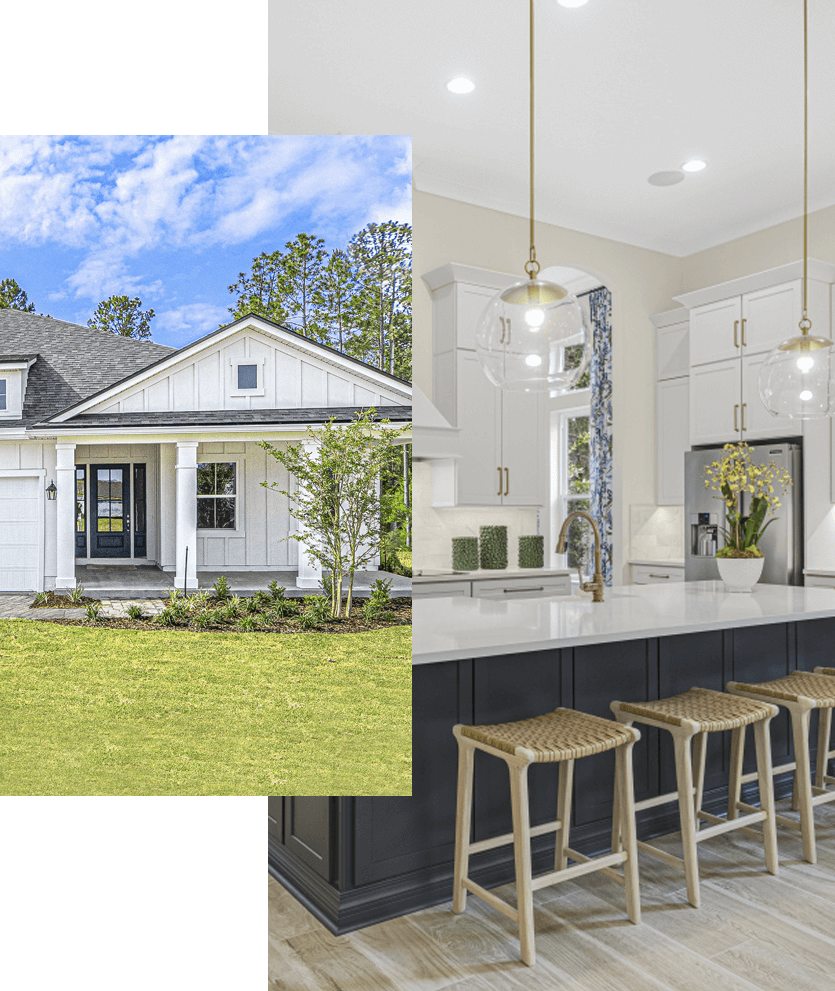 Riverside Homes
Riverside Homes' nine floorplans in Forest Park offer an impressive amount of customizable features, along with welcoming living spaces like grand front porches, made-for-entertaining kitchen islands and private, spa-like owners' retreats.