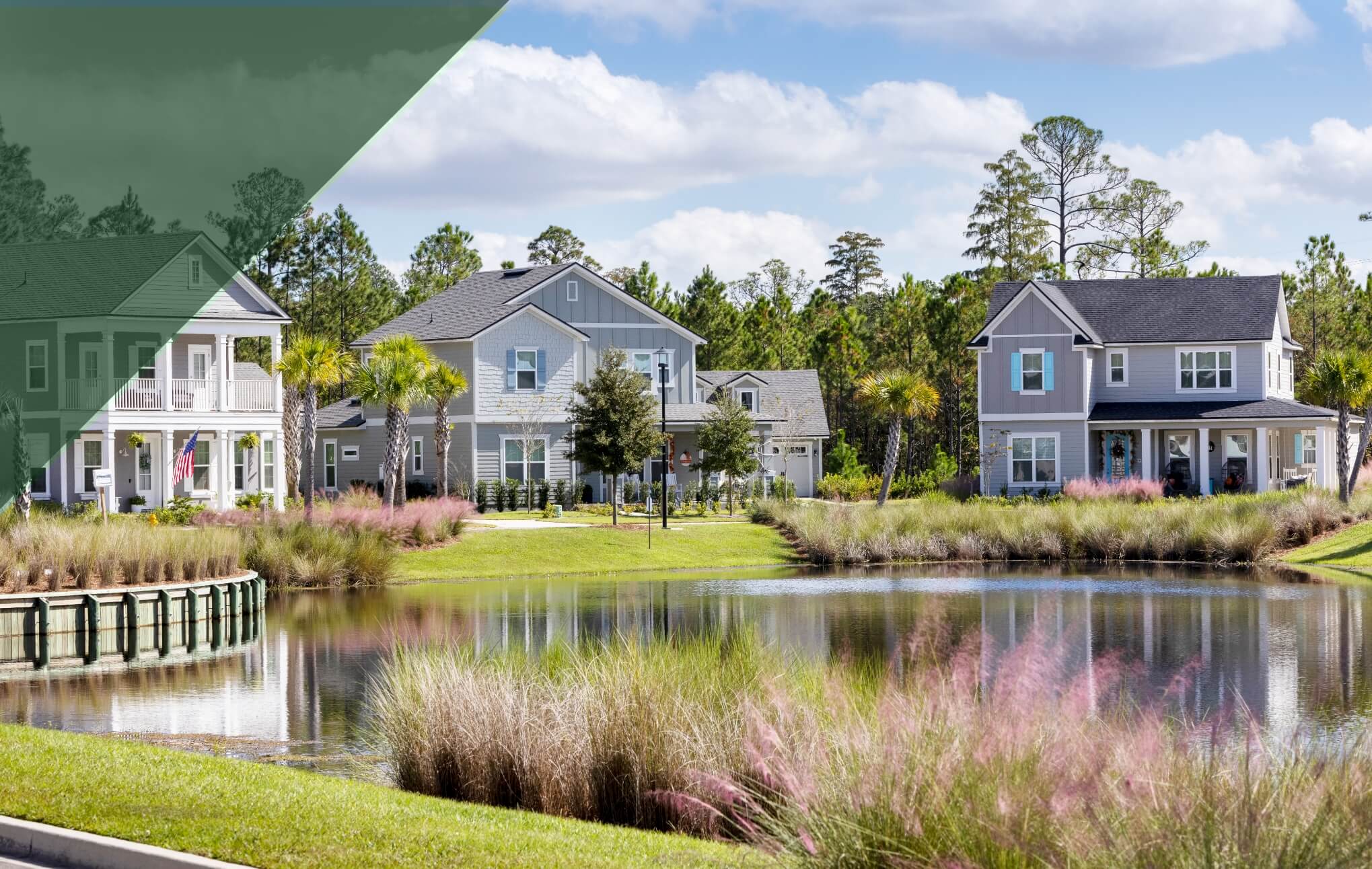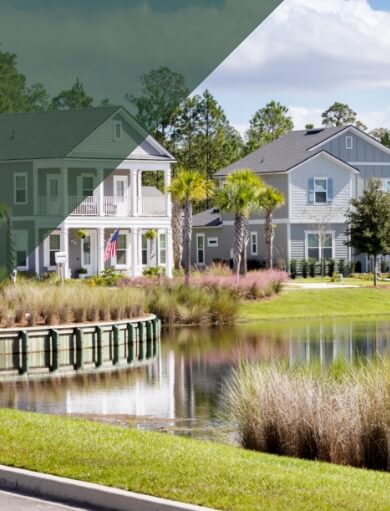 VISIT US
Stop by anytime
Want to see what life at Wildlight is all about? Come out and take a look in person. Grab a model home guide at one of the kiosks throughout the community. Then visit our builders. Tour our models. Stop at Tasty's for a burger. And imagine yourself living here. We may be biased, but we think you're going to love it.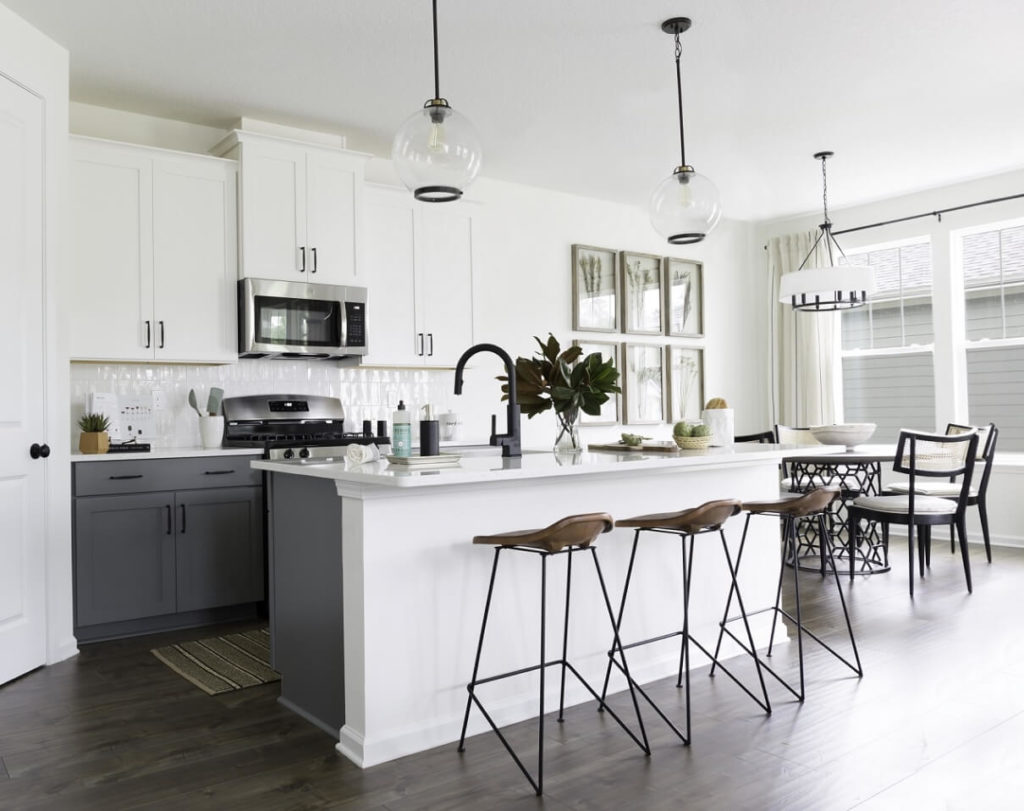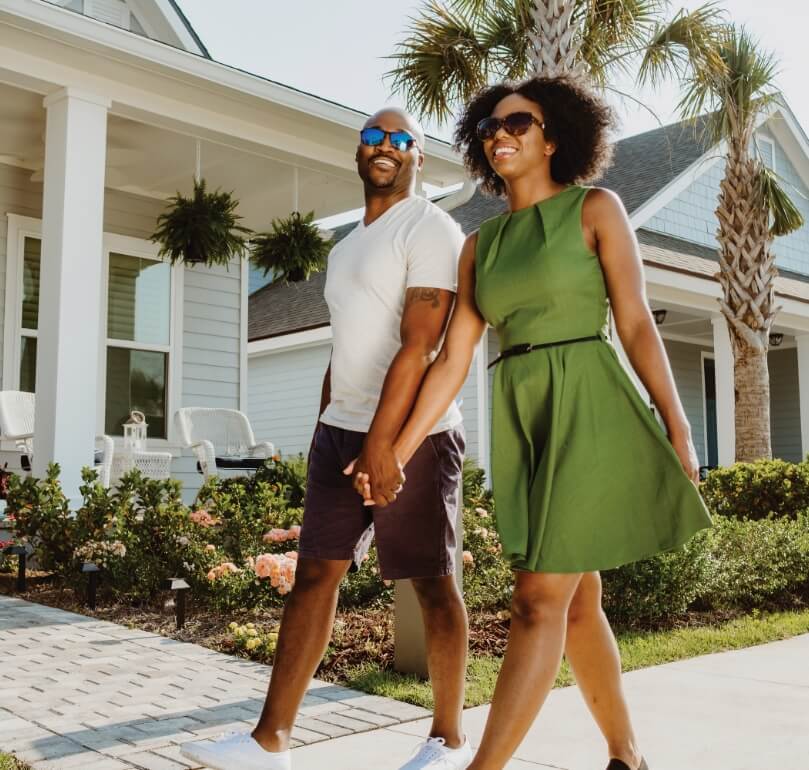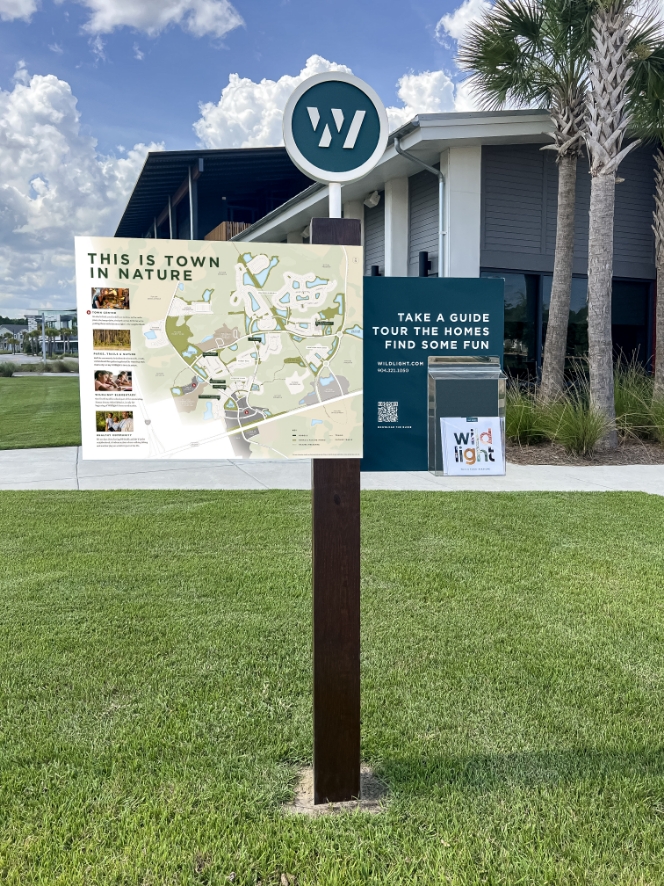 Where to find us
20 miles north of Jacksonville, 12 miles west of Amelia Island, and 13 miles from Jacksonville International Airport, at the junction of I-95 and Highway AIA in Wildlight, FL.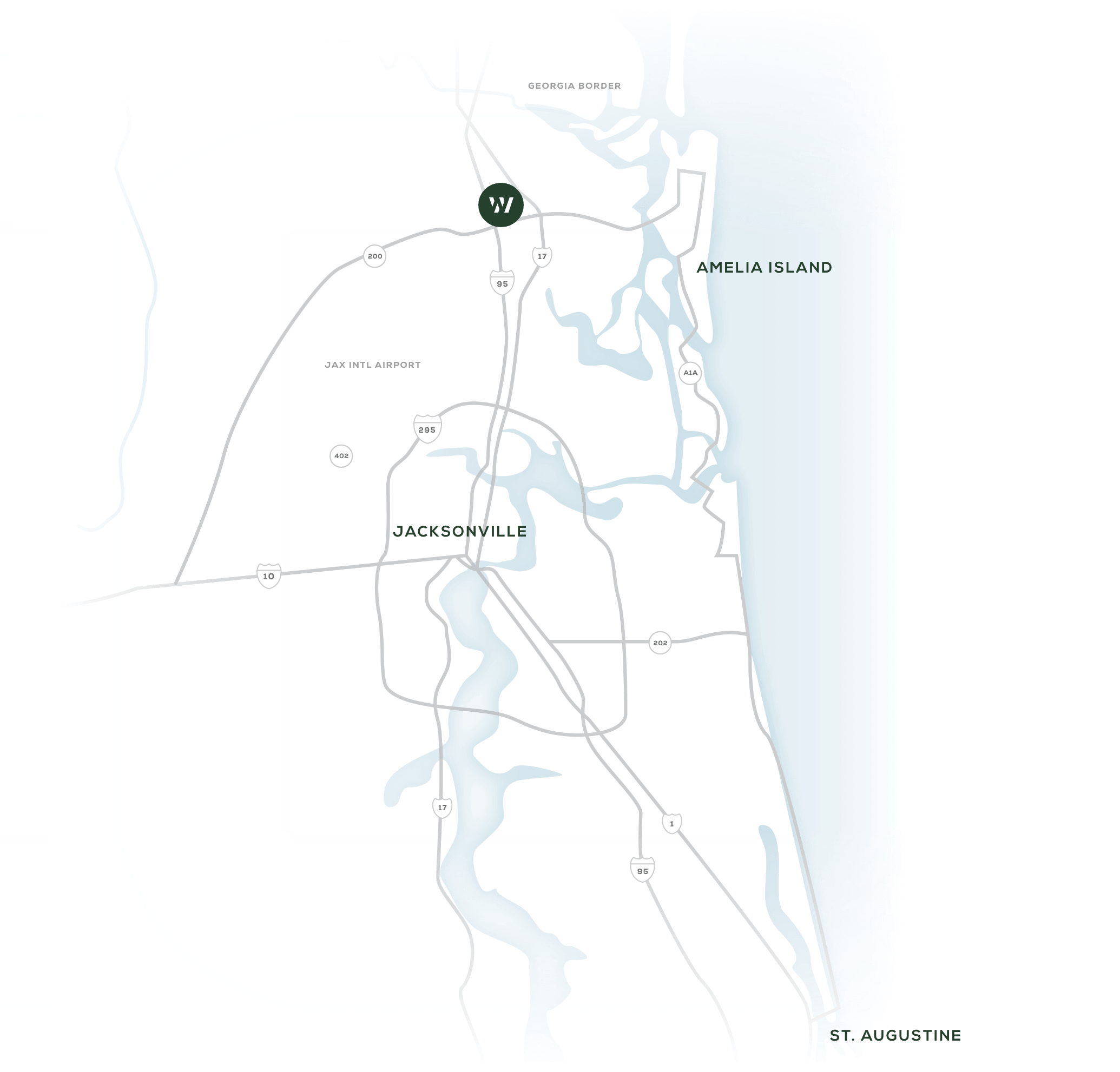 Contact our builders
Our builders are just a call (or in-person visit) away. Whether you're looking to make an appointment, have a question, or want to drop by, here's where you'll find them.