Town, meet nature. Wildlight in Northeast Florida is a new way to live. One where you can take a trail to tacos. A stroll to sushi. A walk to the Y. And all sorts of things in between. And that's on top of year-long great weather, nearby beaches, a neighborhood school, and homes that make the most of indoor/outdoor living. Come see.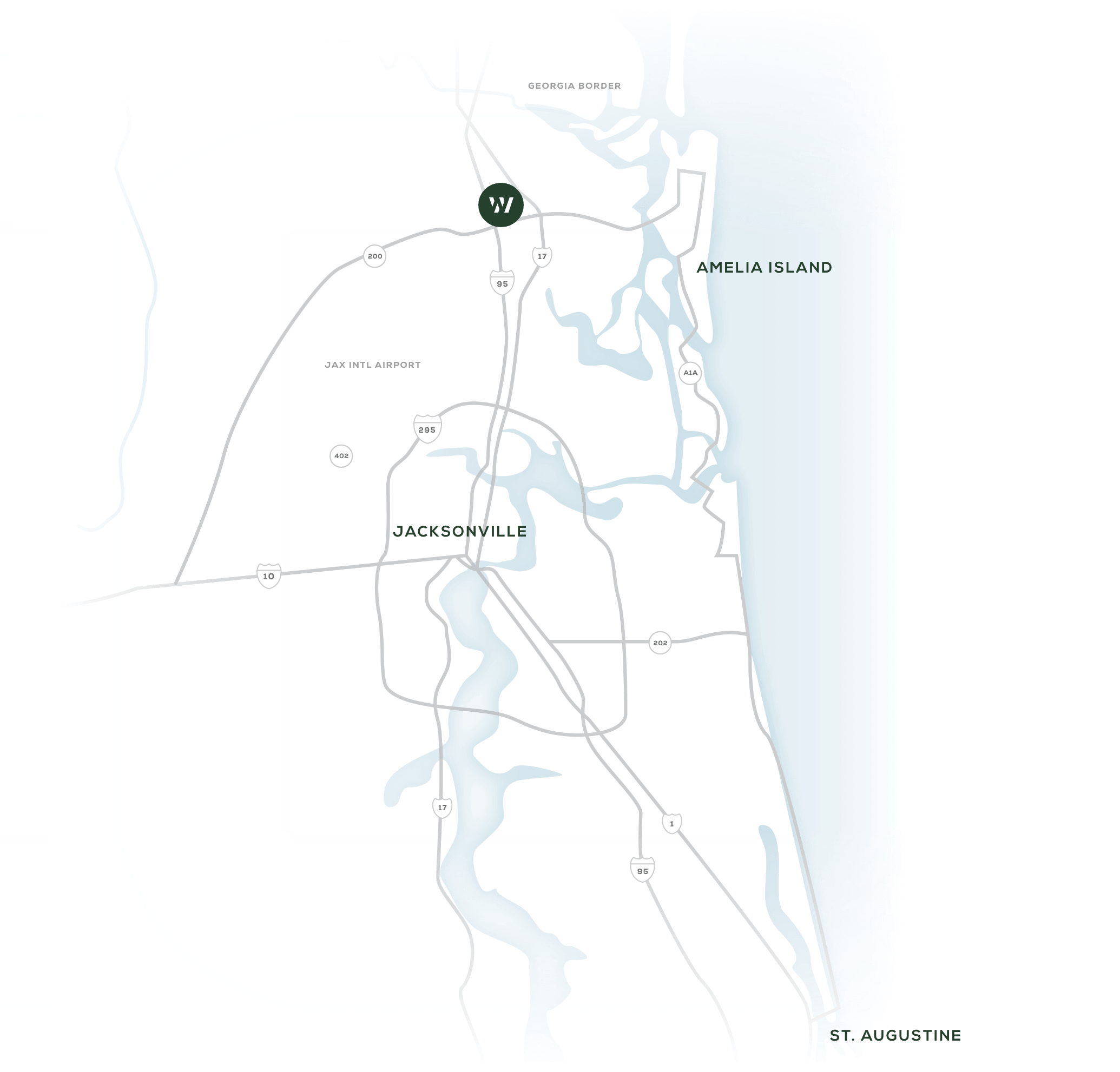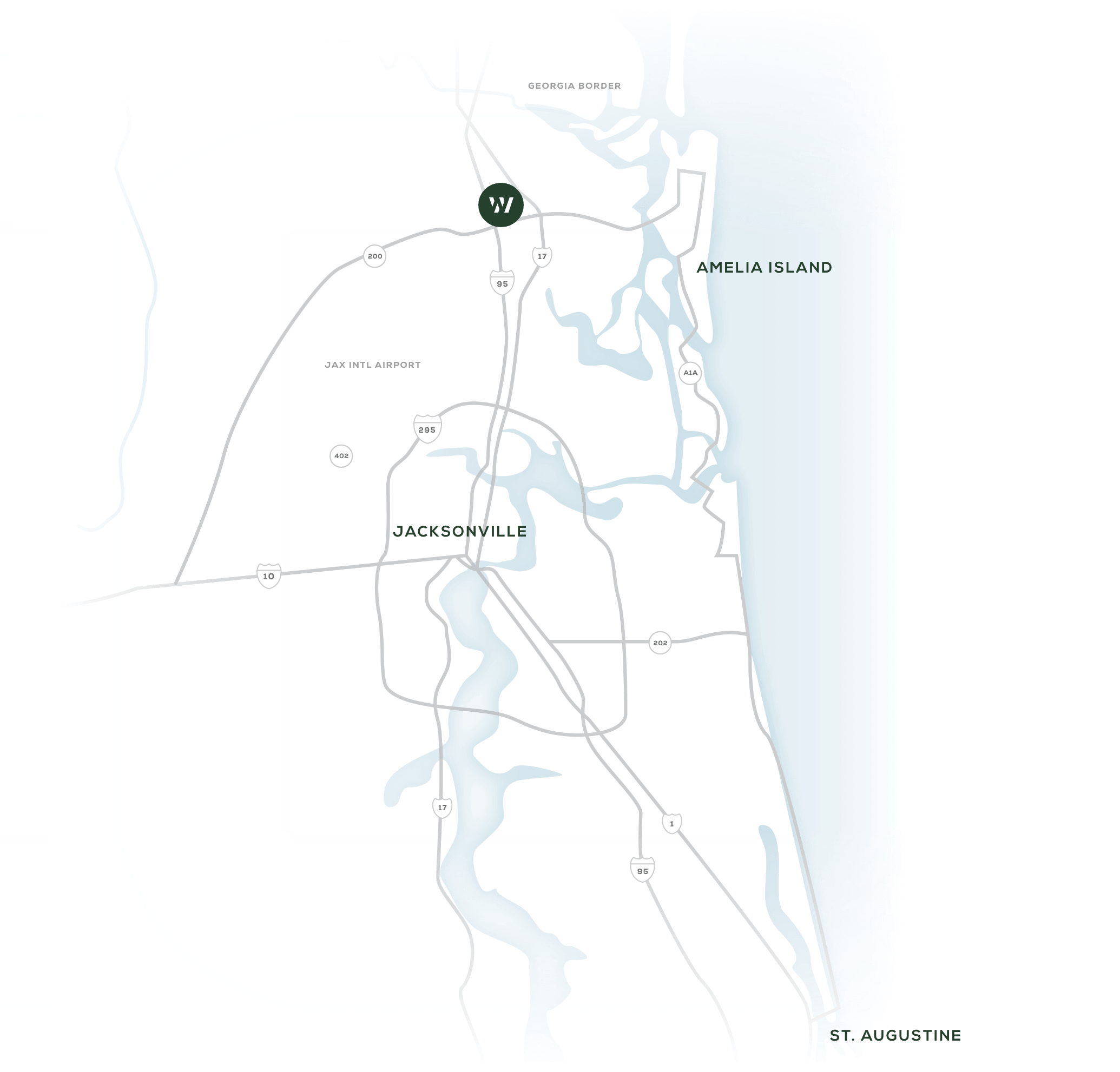 Located between aaahhhh and awesome
Wildlight is ideally situated just 20 minutes from the relaxing beaches of Amelia Island in one direction, and the cultural vibe and employment center of Jacksonville just 20 minutes in the other. Which means whether your plans include sand and sun, sports and entertainment, or work at one of the multiple military facilities in the area, you can get to where you want to go easily. And that includes places like, say, Chicago … because the Jacksonville International Airport is an easy 15-minute drive away.
EXPLORE THE AREA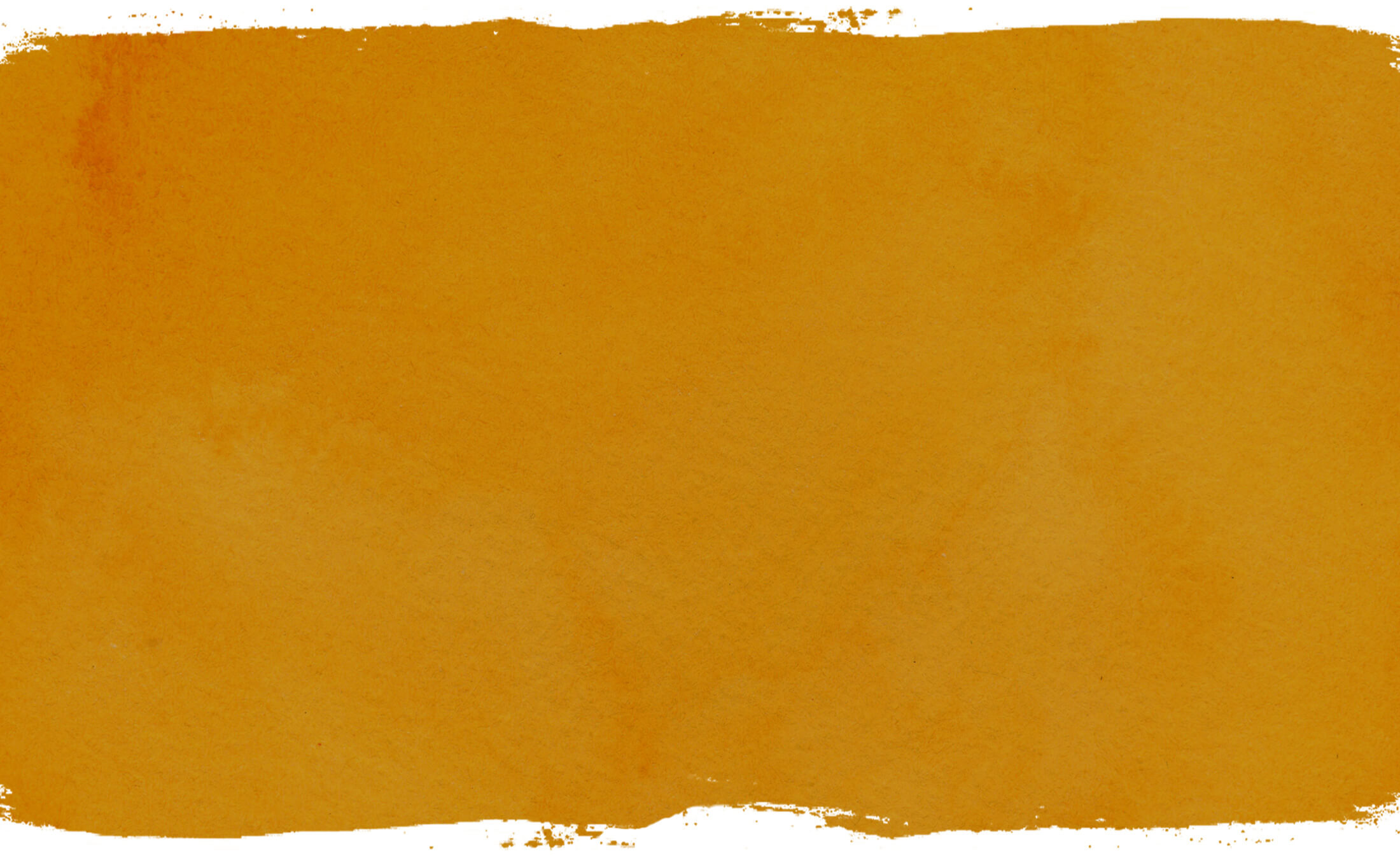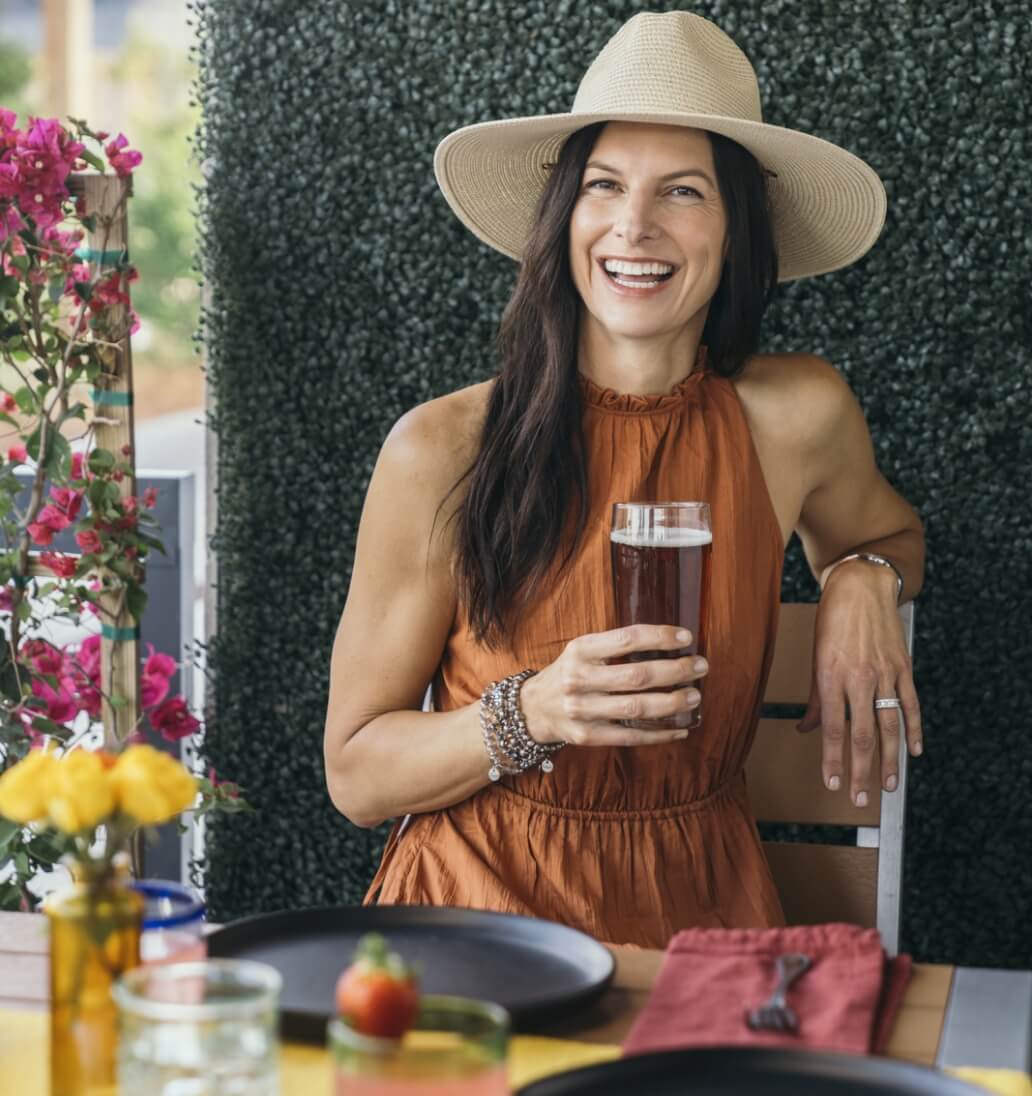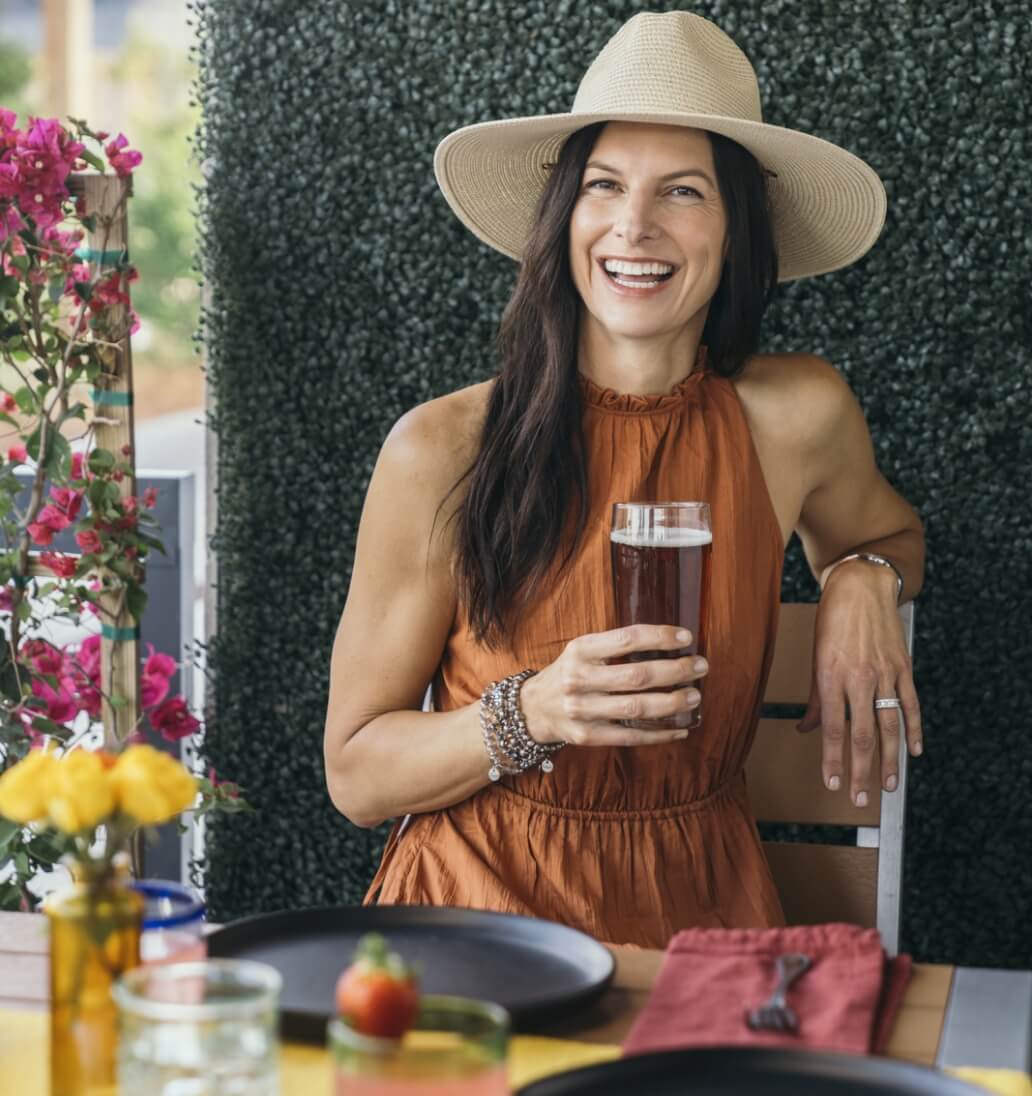 Town life.
It's in our nature.
Wildlight is … well, some might say a unicorn. Here, you can take a trail out into surrounding open space, or down to Mocama for an ice-cold craft beer (it's easy to do, with 11+ miles made for hiking, biking and walking). Find good schools nearby — including one right in the neighborhood. Spend the day in creative parks, complete with hammocks and ponds, sports courts and a pool. Or head down the street for dinner or dance classes, daycare and dentist appointments at our thriving Village Center. And as we grow, you'll be able to live even nearer to nature … the next chapter of Wildlight is planned to be surrounded by trails, water and wetlands. Stay tuned.
Discover More
A+ Schools
Wildlight is located in the A-rated (and #2 in the state) Nassau County School District, which means our kids learn at some of the best schools in the area. Yulee Middle School and Yulee High School are just a short drive away. And elementary school students get to attend (and walk or bike to) top-ranked Wildlight Elementary — conveniently located right here in our community! Even the little learners have educational opportunities here, with Kindercare Learning Center and St. Clare Early Learning Center just down the street.
Learn More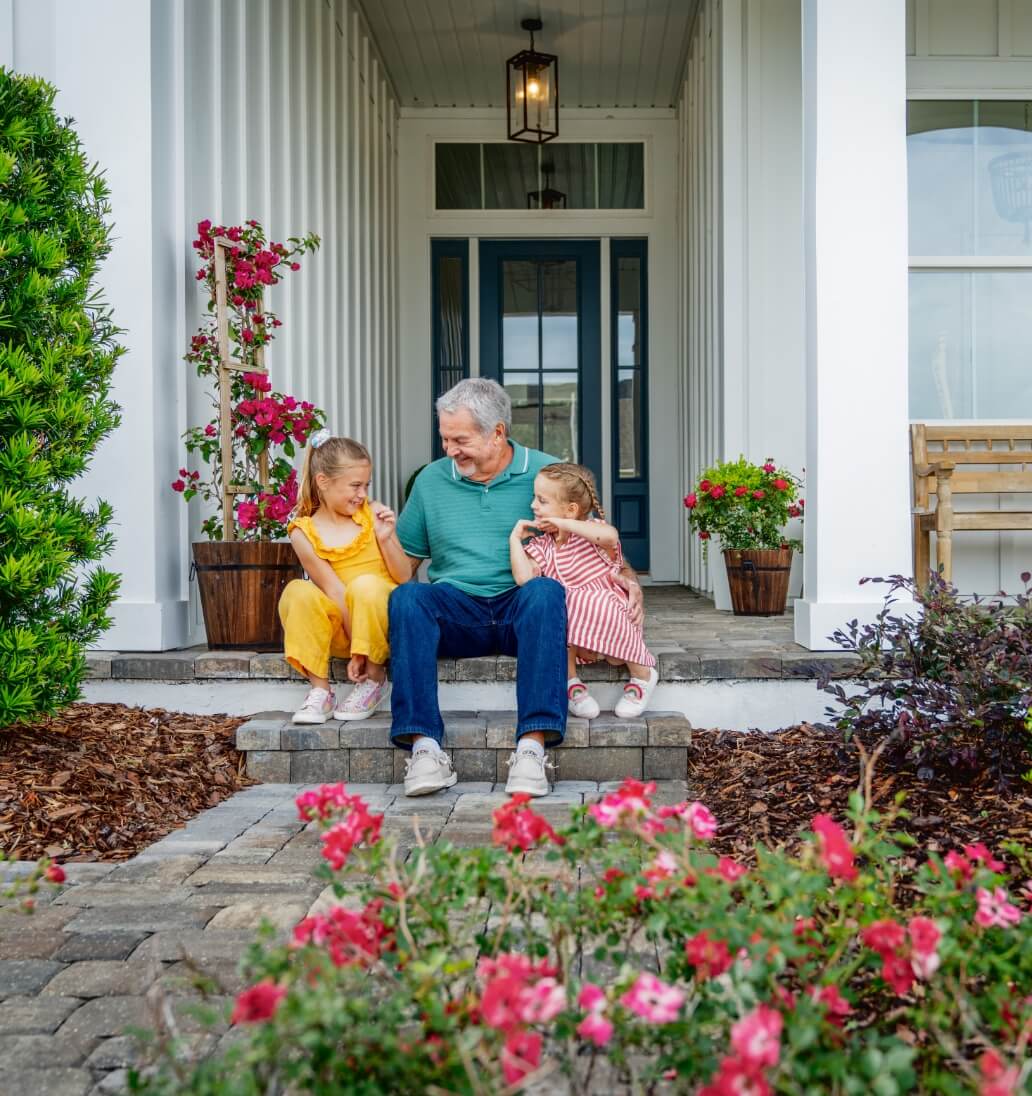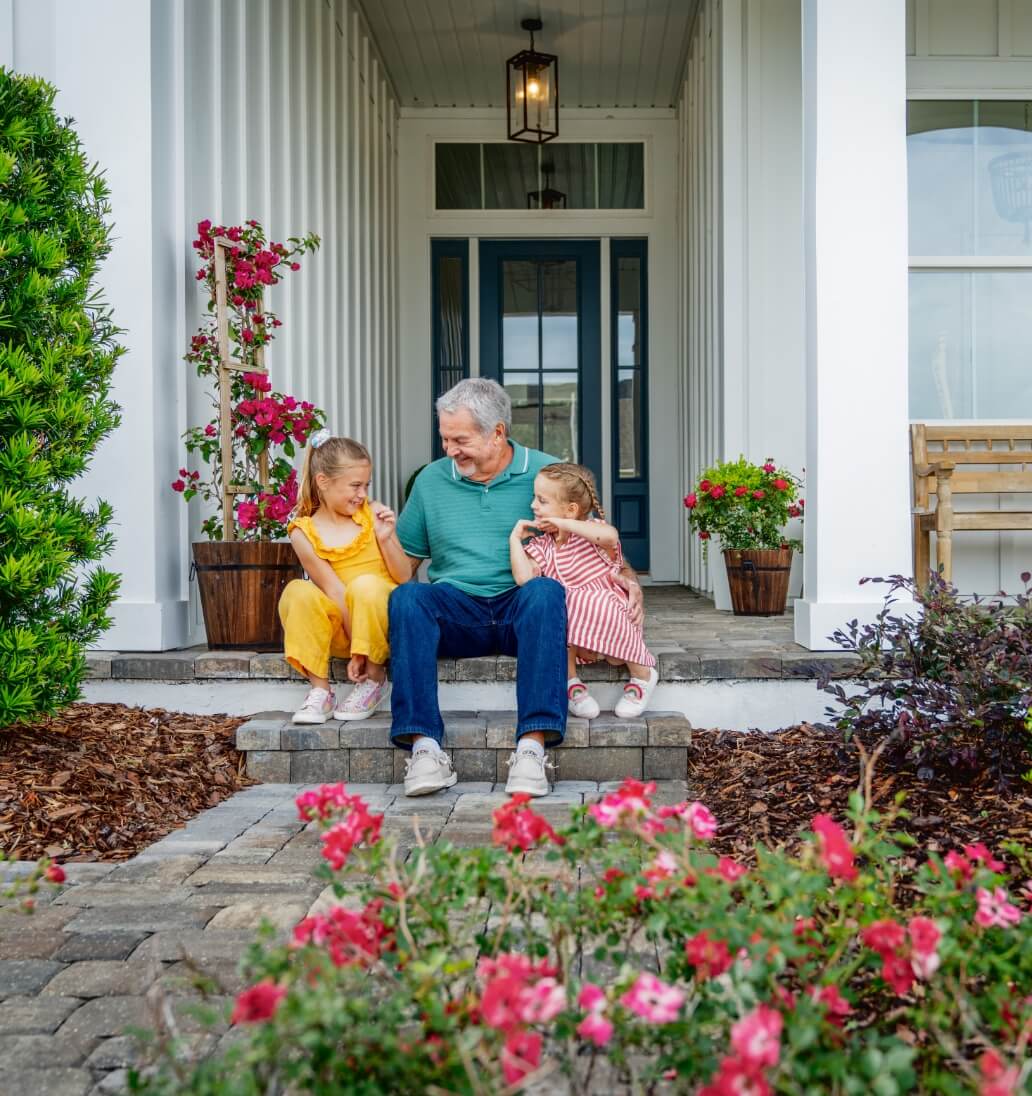 Homes sweet homes
No two homebuyers are alike. So their homes shouldn't be either. That's why we offer something even the choosiest house-looker will love: options. Coastal. Craftsman. Farmhouse. Florida Lowcountry. Those are just an example of the architectural styles you'll find here. And you get your choice of neighborhoods, too. Whether you want to be close to the school. Close to the pool. Near the Village Center. Or positioned next to preserves. There's even a gated neighborhood just for residents aged 55+. And if you want to move soon, we have you covered there, too. With a variety of homes that are move-in ready right now (or will be shortly).
View Homes
Why relocate to Northeast Florida?
How much time do you have?
If work or family or our above-average temps have you considering a move here, let us indulge you in some of the reasons why heading this direction is … well, a move in the right direction.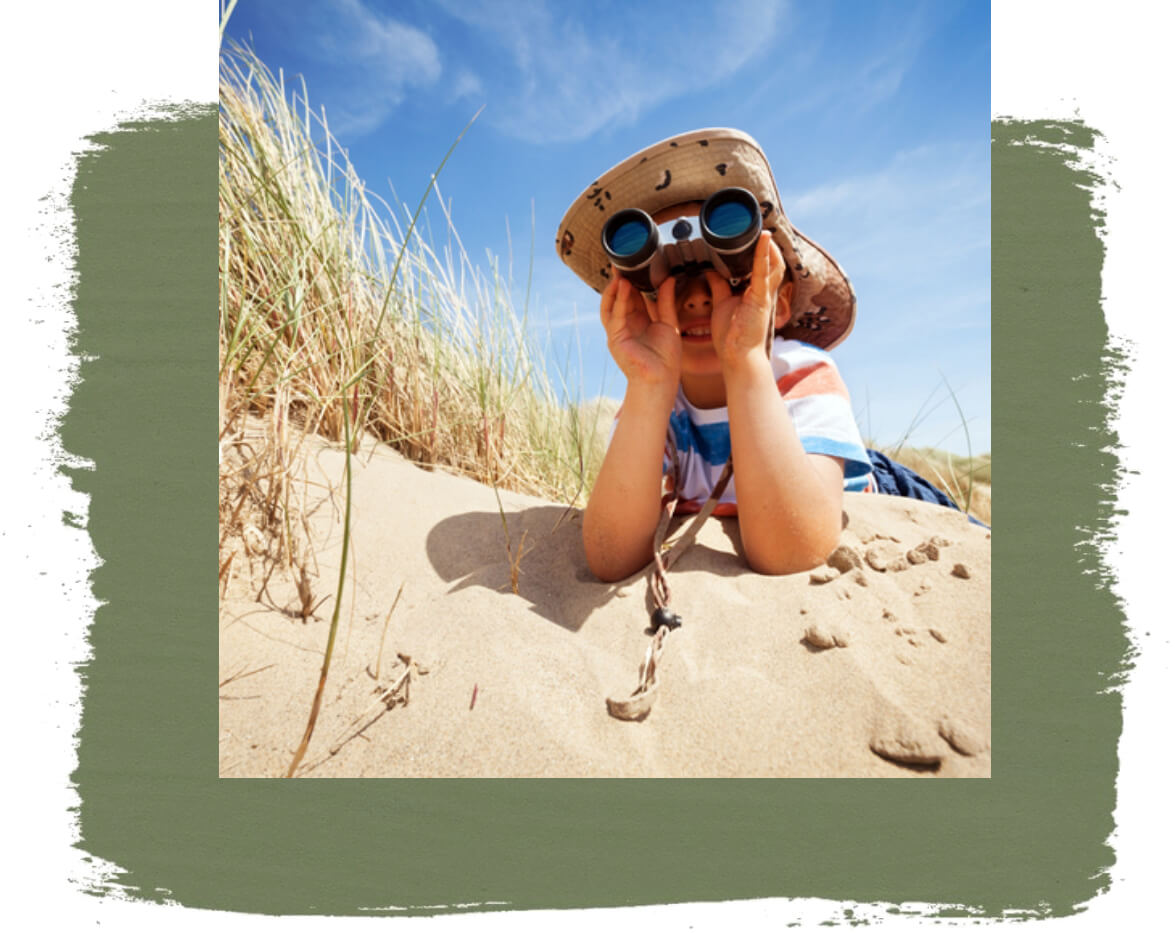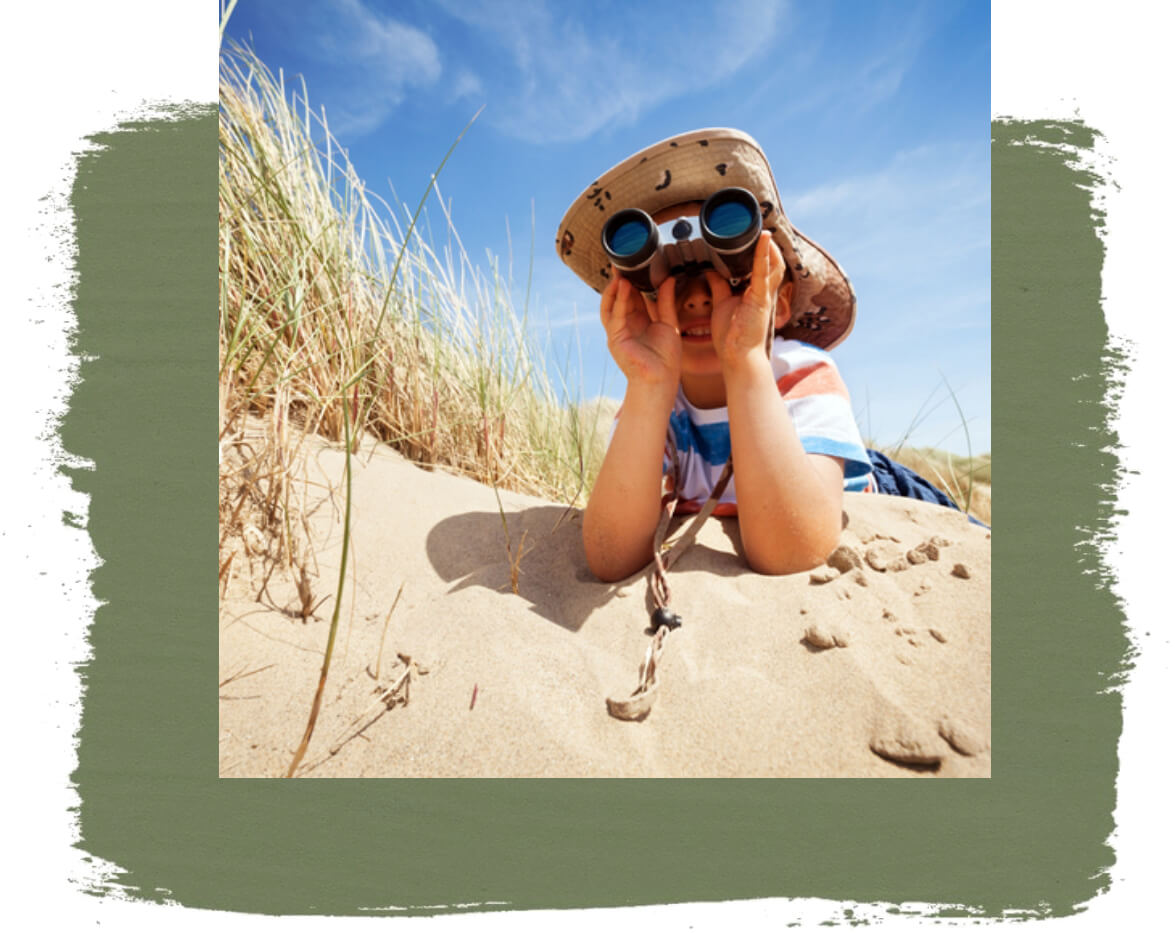 Gorgeous Beaches
Whether you feel like shell-searching or surfing, there's a beach for it. Head to one of the pet-friendly beaches in Jacksonville (like Jacksonville Beach, considered one of the top beaches in Northeast Florida), the sugary sand of St. Augustine Beach, or the 13 miles of pristine Amelia Island shoreline — which includes Fernandina Beach and its 30-block historic district offering shops, eateries and bars. You can even go horseback riding, take your four-wheel-drive vehicle out onto the sand, have a bonfire or go camping at Peters Point county park. And these are just a few of your oceanfront options. Head out to catch a sunrise or sunset, or spend the day in the sand. And don't forget your sunscreen!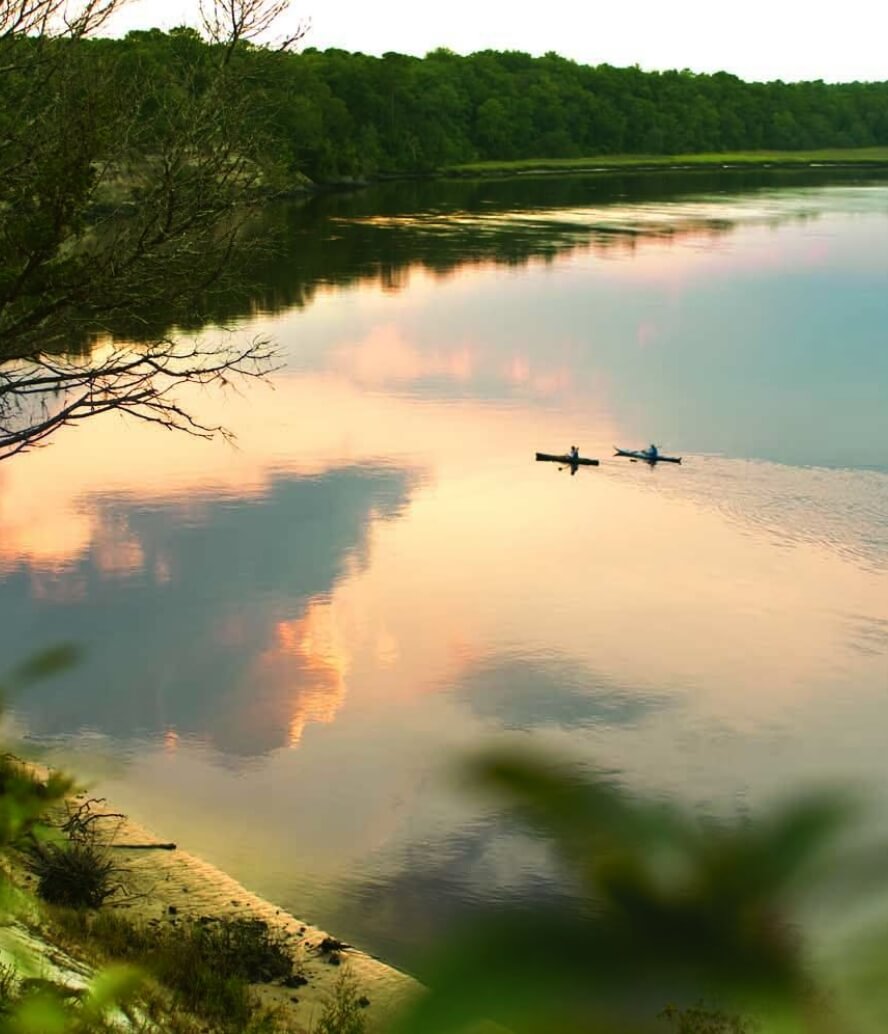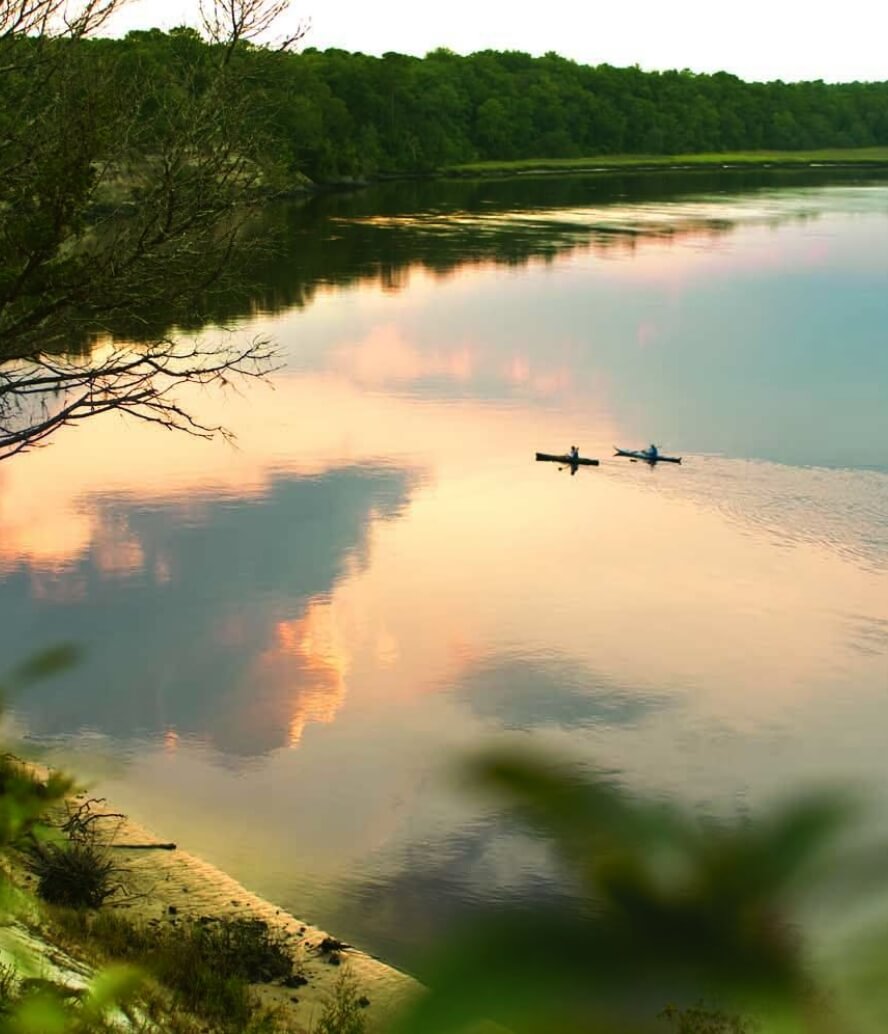 Outdoor Activities
The best way to take advantage of the weather here? Spending it outside, naturally. Northeast Florida is host to a number of activities that will have you spending your days enjoying the great outdoors. Take a kayak or canoe out on Lofton Creek (and do a little bird watching while you're there). Spot a sea turtle during their nesting season. Take advantage of Northeast Florida's bass fishing (or cast a line for a redfish or other finned friend). Or head out on two wheels to one of Nassau County's many biking trails (including over 11 right here in Wildlight)! Want more specifics? Our blog post with insiders' information just might do the trick.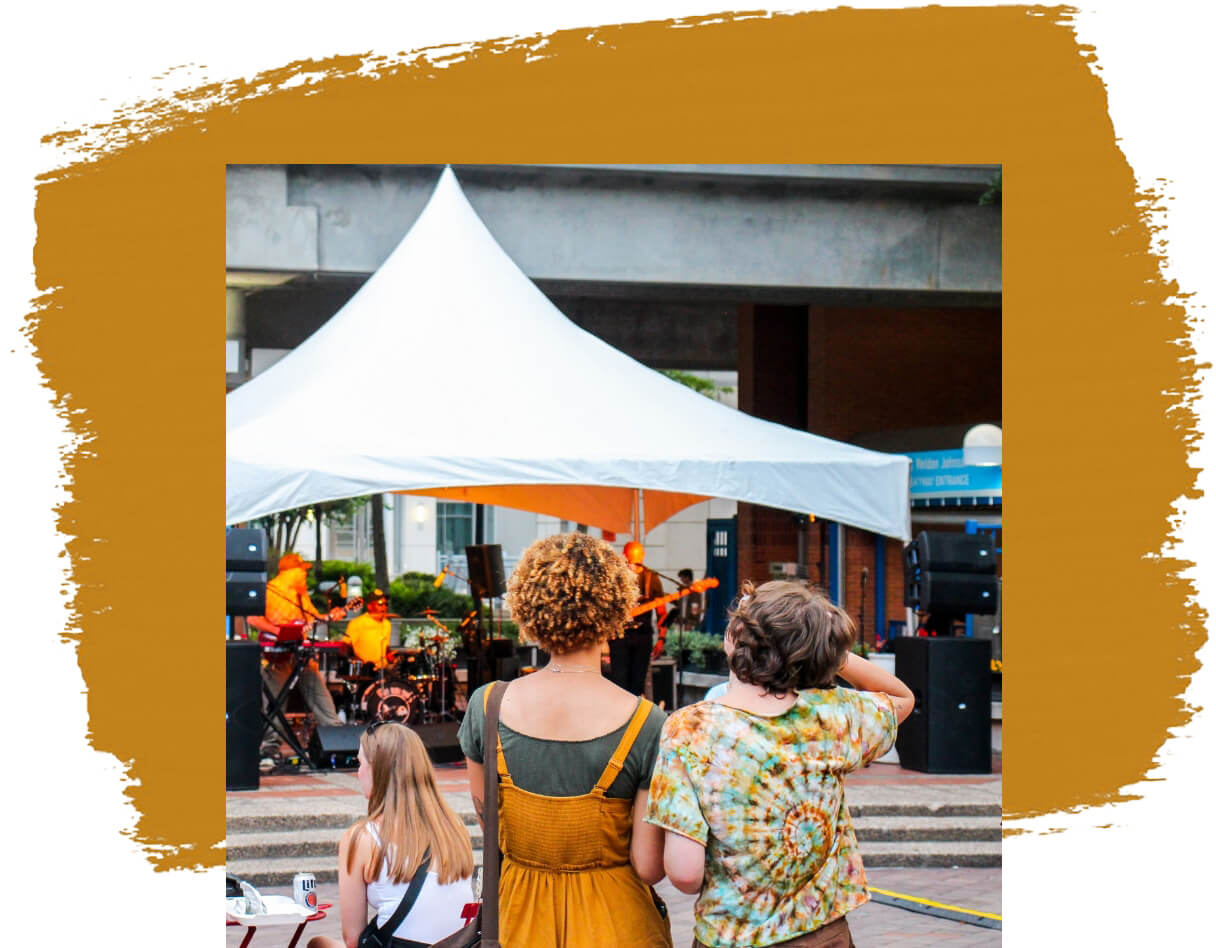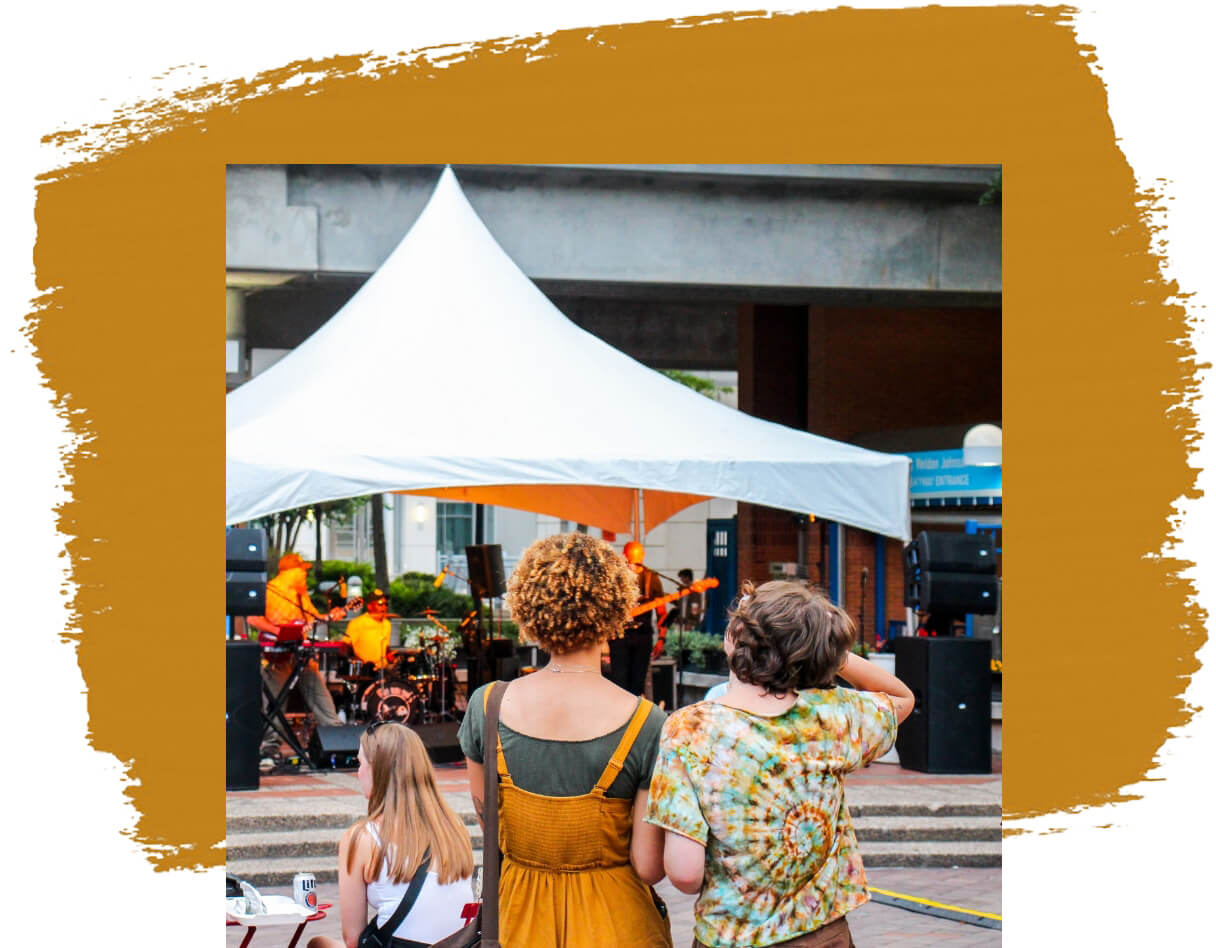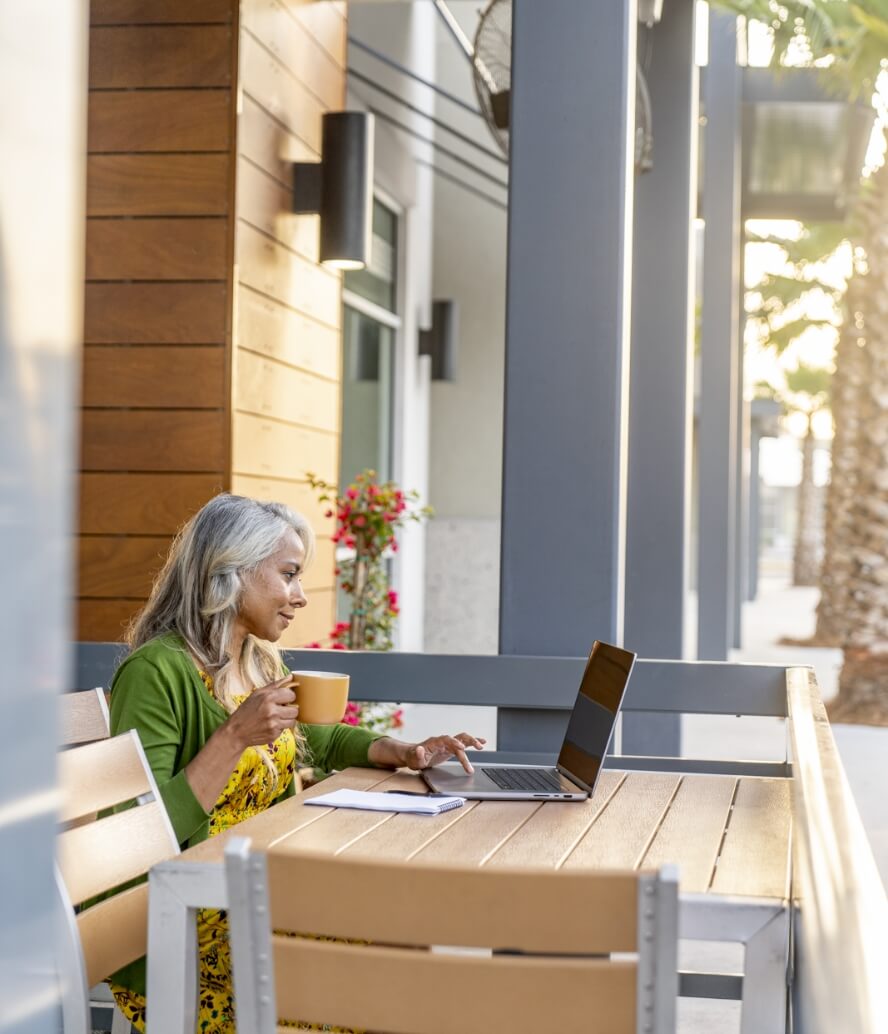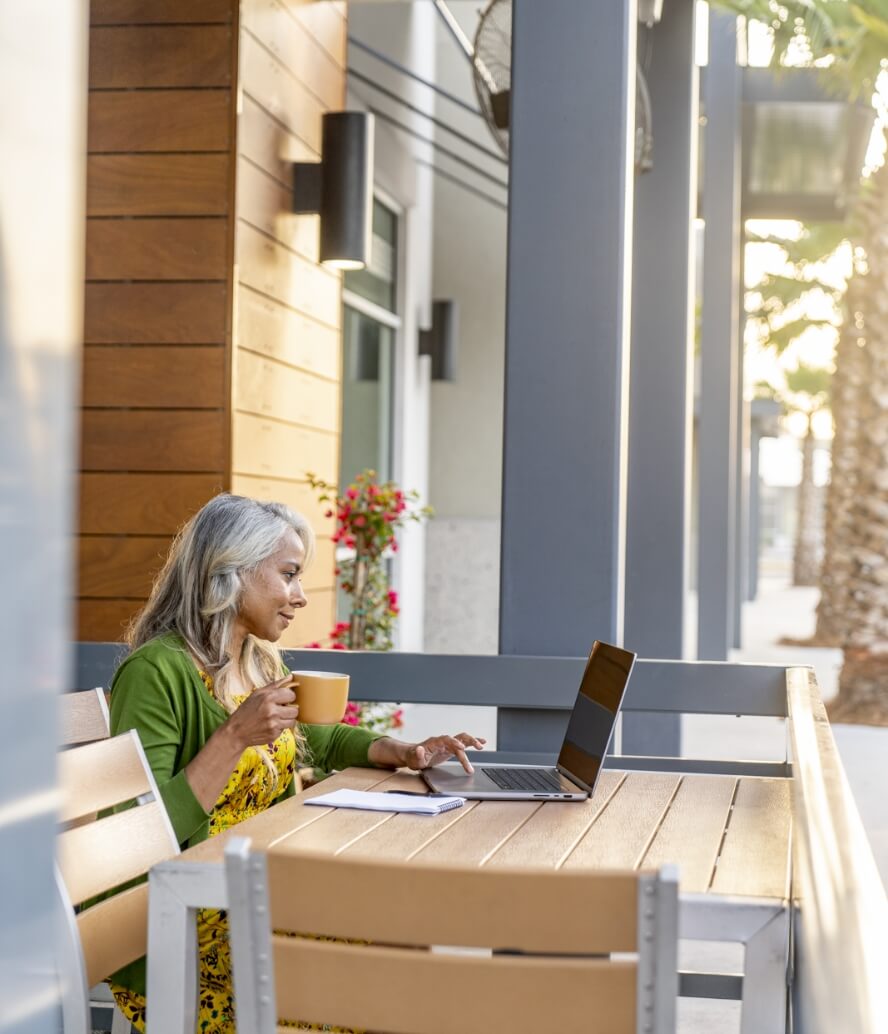 Growing Job Market
This just in: in April 2023, Jacksonville was named the 3rd-hottest job market in the U.S. (and the top job market in Florida) by the Wall Street Journal, based on factors like unemployment rate, job growth, wage growth and more. In fact, Northeast Florida's unemployment rate is about 2% lower than the national average. And here's some good news … you keep more of your hard-earned money here. Because there's no state income tax in Florida — and you get tax breaks on necessities like diapers and gas, too.