It's the perfect time to buy.

(Here's why.)
Choosing a home in Wildlight
is always a good idea.
You get the town. You get the nature. And you get your choice of esteemed builders who put a lot of thought into the homes they craft here. But now it just became an even better time to buy, thanks to Dostie Homes and Riverside Homes' limited-time packages that will save you a little money. (And who doesn't love that?)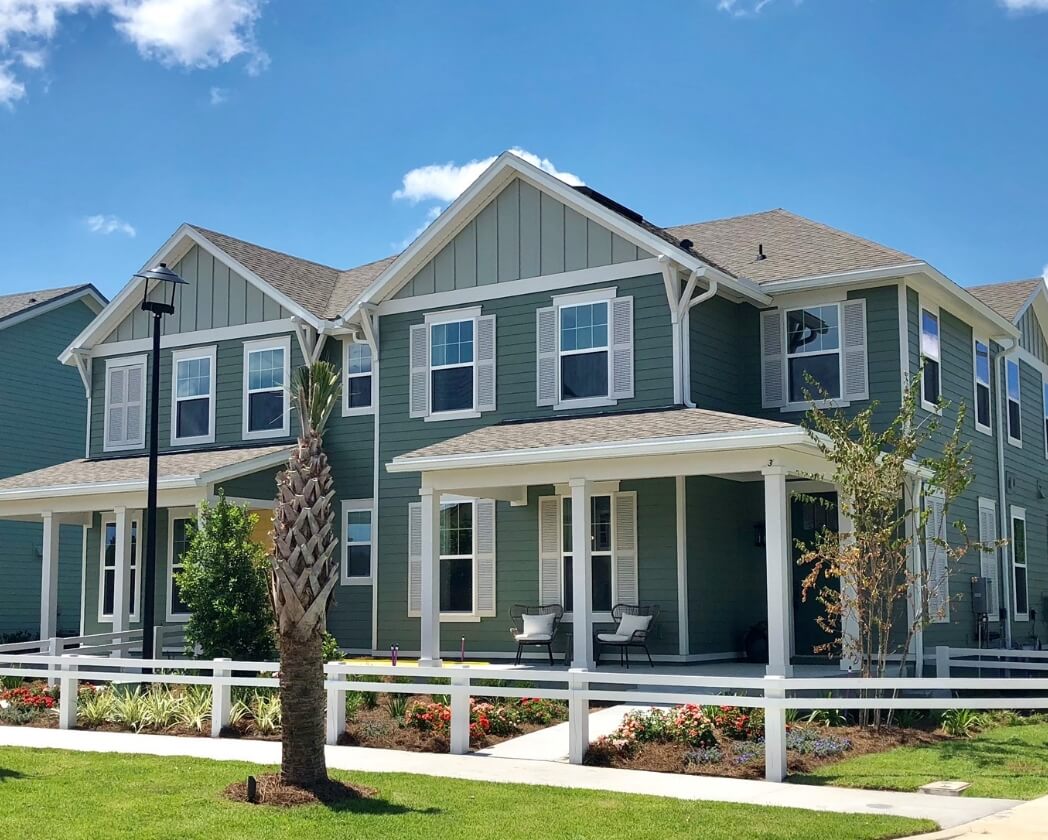 Dostie Homes
Dostie Homes is down to their remaining move-in ready townhomes. But that's not the only reason why you should hurry to find yours. (And it's not just because of the welcoming front porches or covered lanais or bonus rooms, either.) It's because right now you can get a package that includes up to $10,000 for two of the following (totaling up to $20,000): a bond payoff, closing costs or design upgrades*. Yes, really.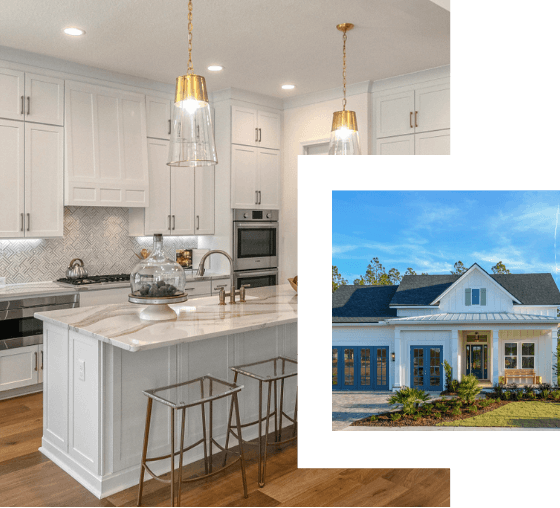 Riverside Homes
Riverside Homes has nine floorplans with features that can be customized for your life and your style. Spa-like owners' retreat? You got it. Big kitchen island? Sure thing. Huge front porch? No problem. It's all the things that make your home a reflection of you. And now this well-respected local builder is offering $15,000 in closing costs with preferred lenders and $15,000 in free design options, too*.
*Savings and incentive packages are exclusive offers from individual builders, not Wildlight, Rayonier or Raydient Places + Properties. For more details, speak with a builder representative. 5/2023
If you've visited Wildlight, you know it's what we describe as "a town in nature."
Where just down the street, you can grab tacos, or a milkshake, or a sandwich, or sushi. Take dance lessons. Get a haircut. Or buy a new outfit. And where trails are waiting to take you through the community (and beyond), to school, the pool, or a more-than-your-average park. But for those who haven't, we invite you to learn more about our community by exploring it in person … or right here.