Home is where the
And here at Wildlight in Northeast Florida, we average over 265 days of it a year. Even better? Zero of those days have temperatures below (or even near) zero degrees. Which means you have more opportunities to take advantage of the great weather, and all the things you can do in it, from days at the beach to walks on our trails. Come see.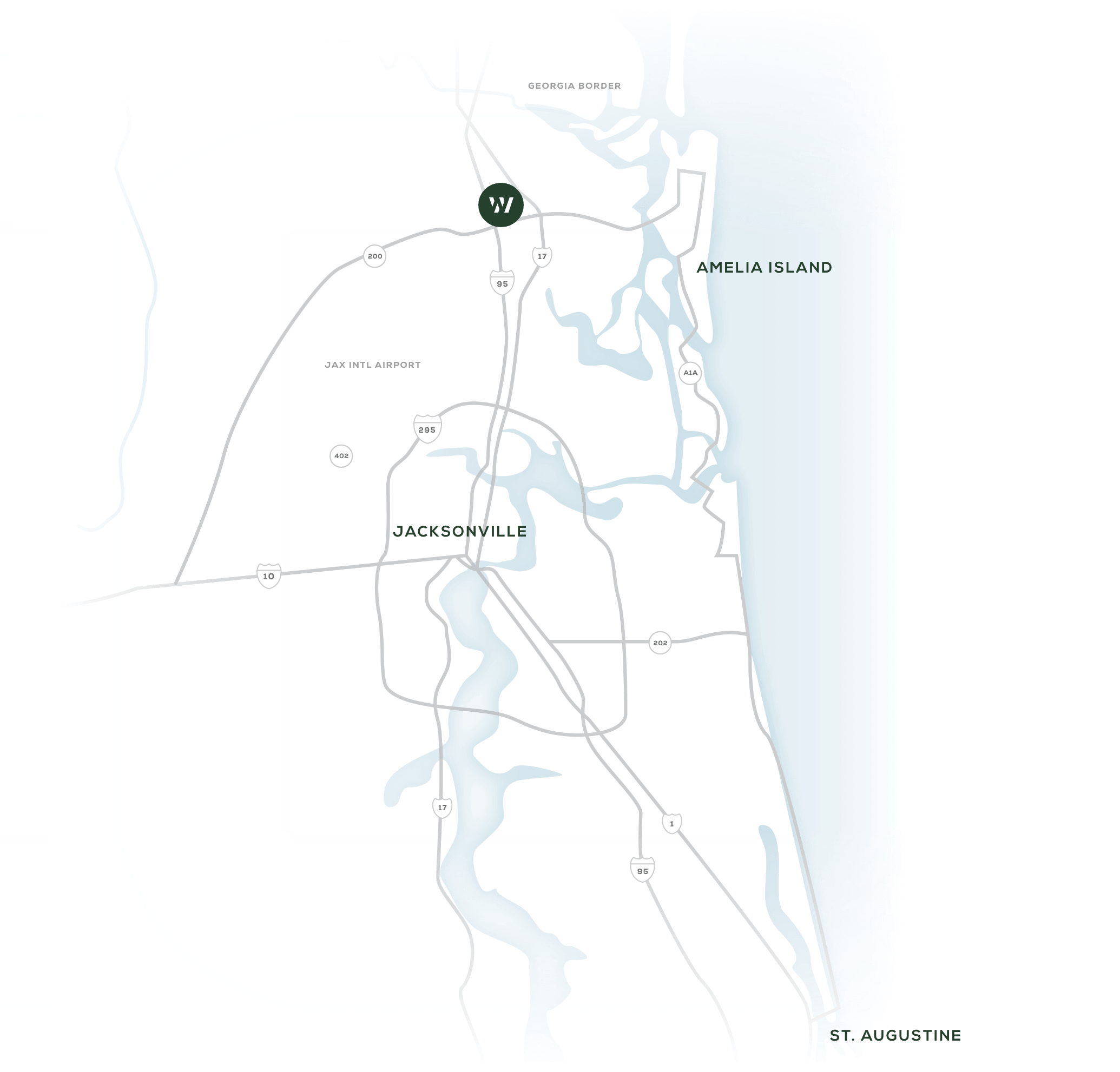 Located between
aaahhhh and awesome
Wildlight is ideally situated just 20 minutes from the relaxing beaches of Amelia Island in one direction, and the cultural vibe of Jacksonville just 20 minutes in the other. Which means whether your plans include sand and sun or sports and entertainment, you can get to where you want to go easily.
Where town meets nature
Wildlight is … well, some might say a unicorn. Where you can take a trail out into surrounding open space, or to the village center for an ice cream cone. Where you'll find a relaxed lowcountry charm in everything from the geography to the front porches to the friendliness of the people. And where good schools, creative parks, places to shop and more are right in the community (there's even a YMCA within walking distance).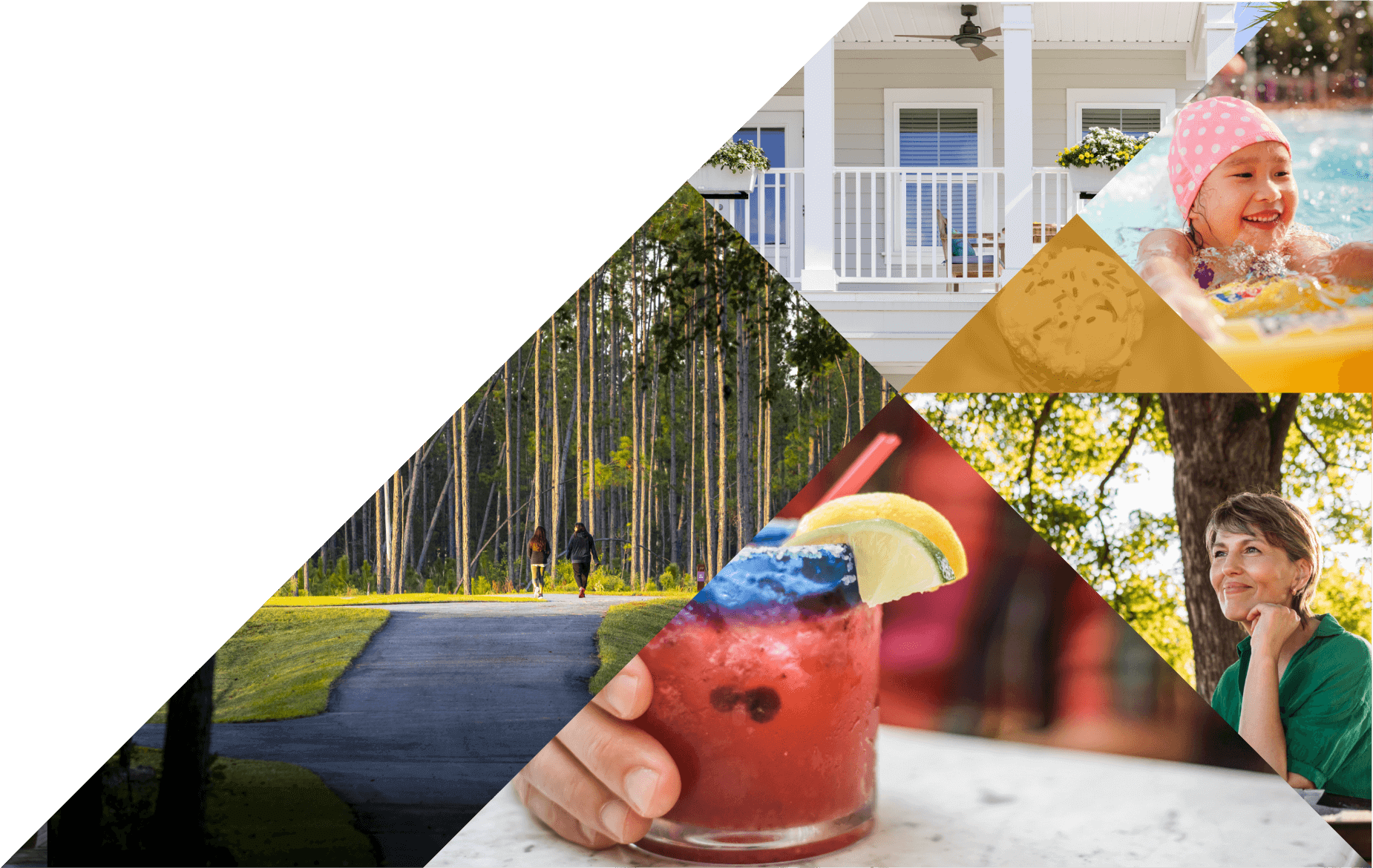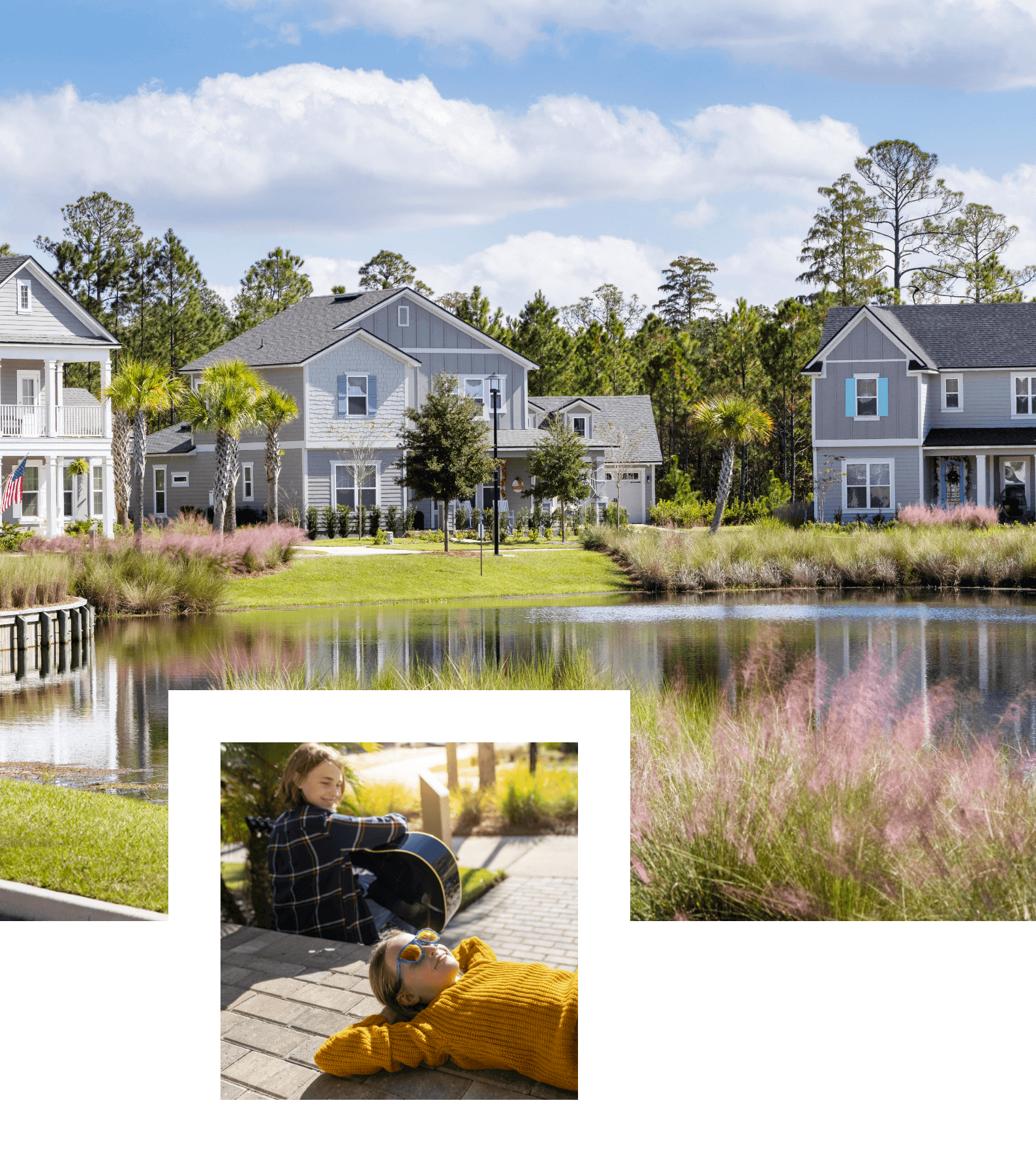 Homes Sweet Homes
We like to think that the homes at Wildlight are as varied as the people who live in them. Young families. Empty nesters. And everyone in between. All can find their perfect fit, whether their architectural tastes are coastal or craftsman, farmhouse or Florida lowcountry—in neighborhoods that are close to the village center, or nearer to nature. There's even a gated neighborhood just for residents aged 55+ (lucky you). Looking to move soon? We even have a dozen or so homes that are move-in ready (or will be shortly).
Why relocate to Northeast Florida?
How much time do you have?
If work or family or our above-average temps have you considering a move here, let us indulge you in some of the reasons why heading this direction is … well, a move in the right direction.
Gorgeous Beaches
Whether you feel like shell-searching or surfing, there's a beach for it. Head to one of the pet-friendly beaches in Jacksonville, the 13 miles of pristine Amelia Island shoreline, or the sugary sand of St. Augustine Beach. (Which are just a few of the many you'll find nearby.)
Glorious Weather
How does zero days below zero degrees sound? How about an
average high of a balmy 64 … in January? If you ask us, it sounds, well, perfectly warm.
Growing Job Market
In the last 2 years, employment in nearly every industry has
risen—making Northeast Florida's unemployment rate about
2% lower than the national average.
Great Tax Breaks
State income tax? Not a thing here (and hasn't been for nearly 100 years). Plus cash-saving breaks on necessities like diapers, gas and more.
Gotta-see-it Attractions
From state preserves and parks to pro sports teams to rock concerts and cultural events. There's something to fill your days, nights and weekends. Trust us.