We had a thought. What if our town in nature included even more of the nature part? So we got to work and planned new parks, trails and more. And the best part (besides all the new outdoor activities to do here?) It will all be ready in 2023.
Here's a sneak preview of what's coming.
Coin Toss Park
It's the ultimate place to play at Wildlight. From tennis to pickleball, sand volleyball to basketball, we've got your favorite sports covered. And with two event lawns, this will be the perfect spot for community events. There will be climbing structures for the kids. An off-leash area for the dogs. And golf cart parking for those who want to get here on four wheels.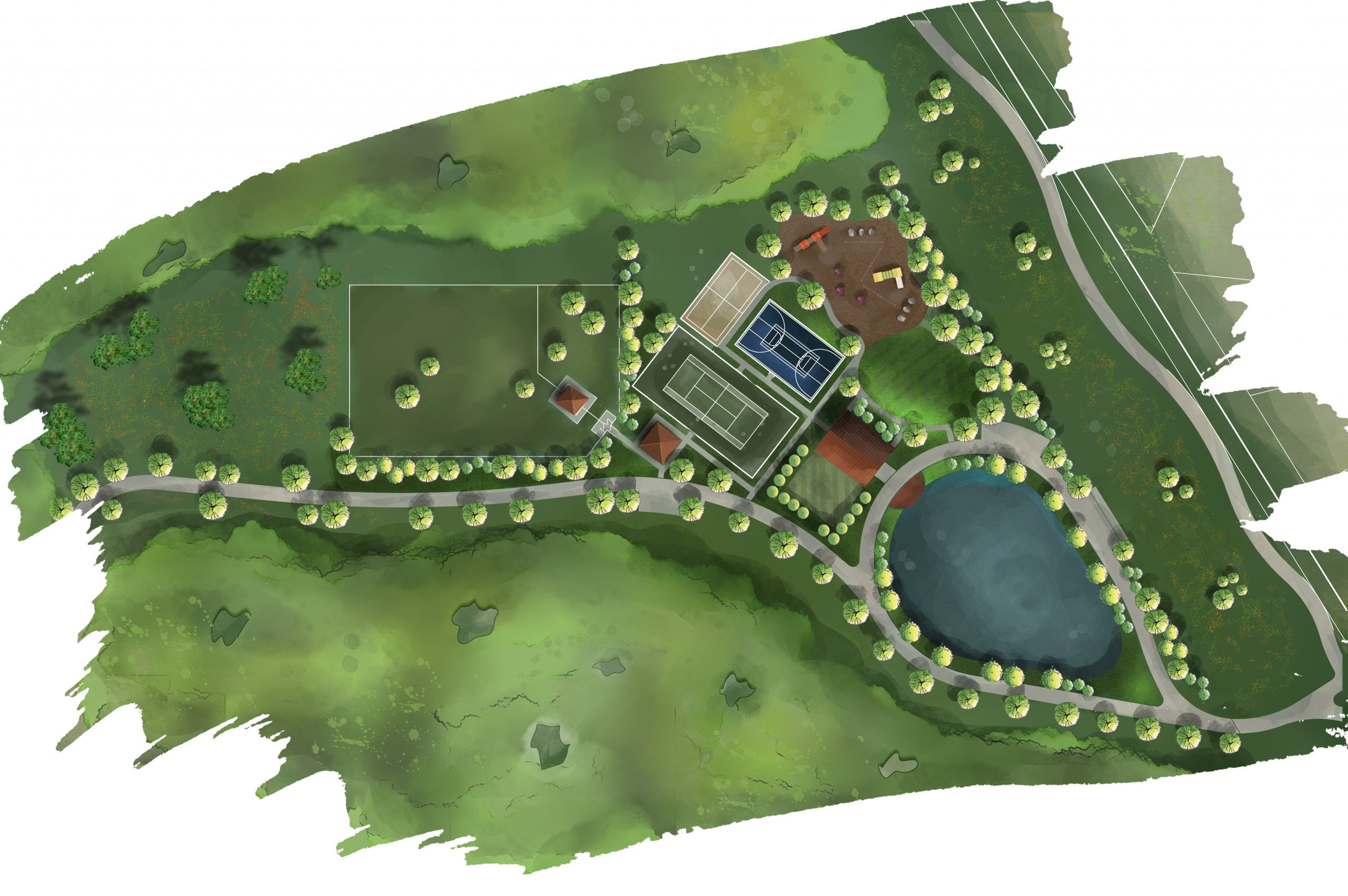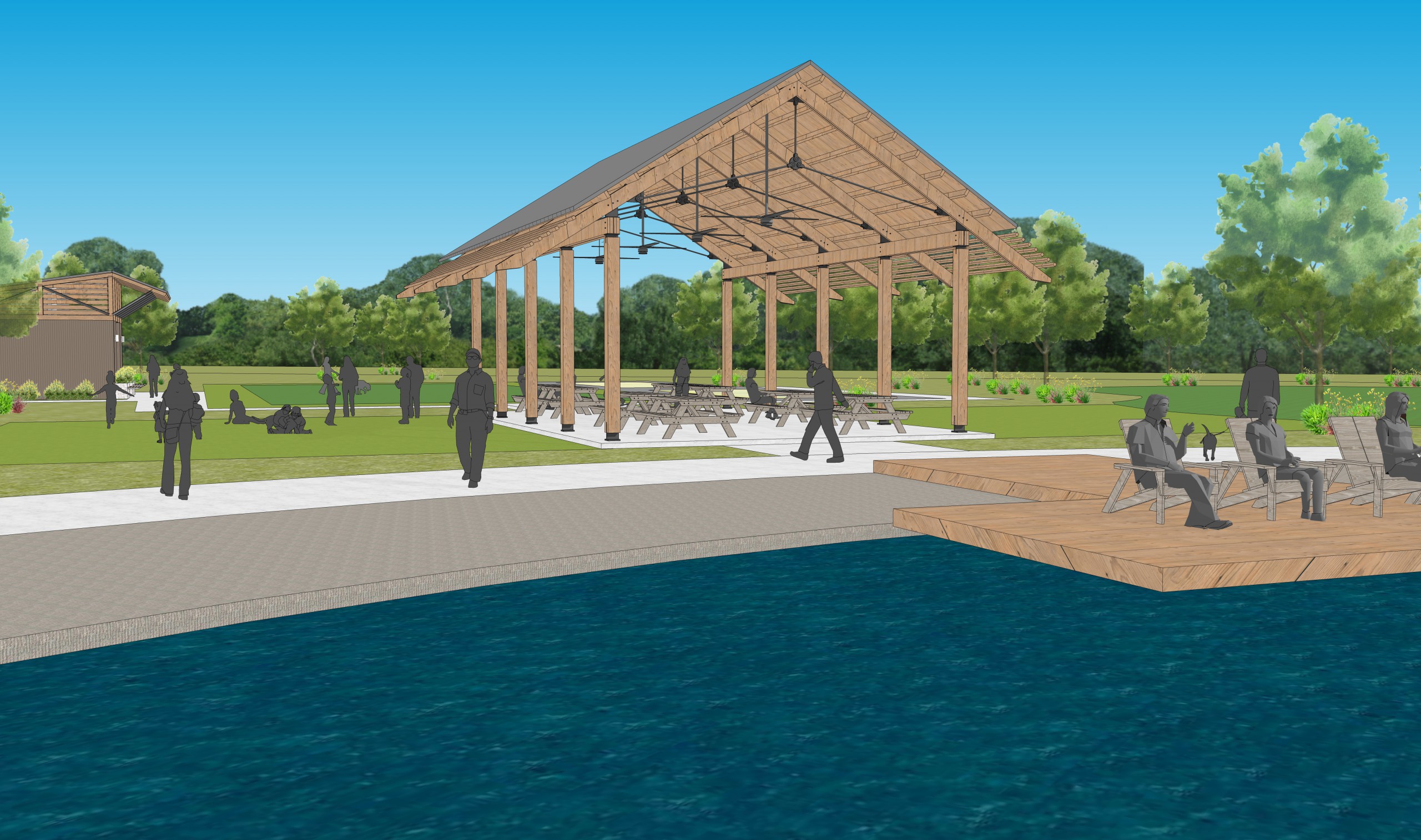 Whistling Duck Pond
We took a cue from this spot's namesake, and made it a relaxing place to spend lazy days on the water. Take a kayak out onto the pond. Walk on a surrounding trail. Or, if you'd rather, just sit on a bench and listen to the quiet calm of the gentle waves.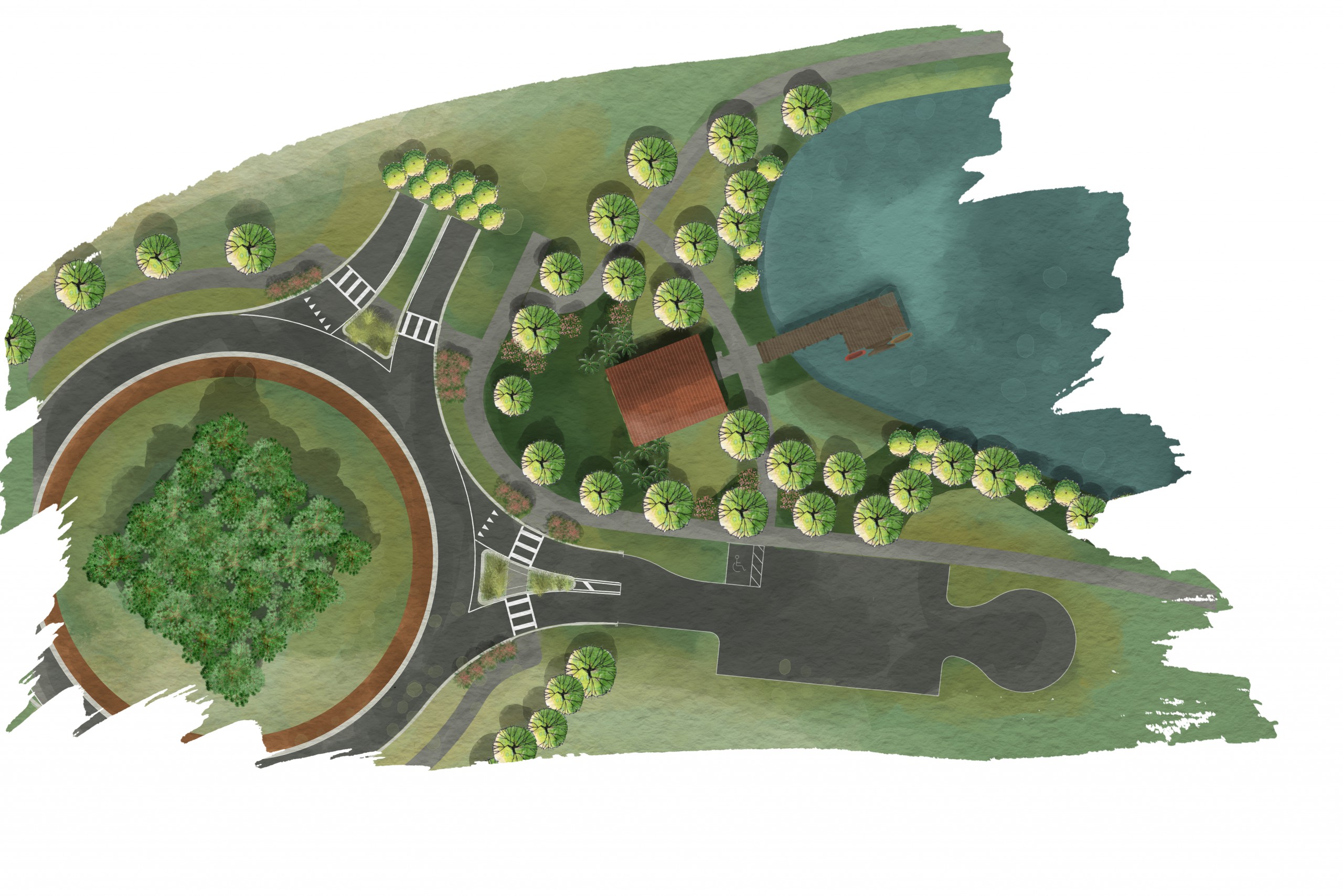 Four O'Clock Park
Little known fact: Four O'Clock is a type of wildflower that will be planted in this park. But the name is about more than that. It's also about the feeling of freedom that comes with the end of a school or workday — when you have time to work out or just relax. And you can do just that here, thanks to a hammock grove, fitness area, trails and a pond overlook.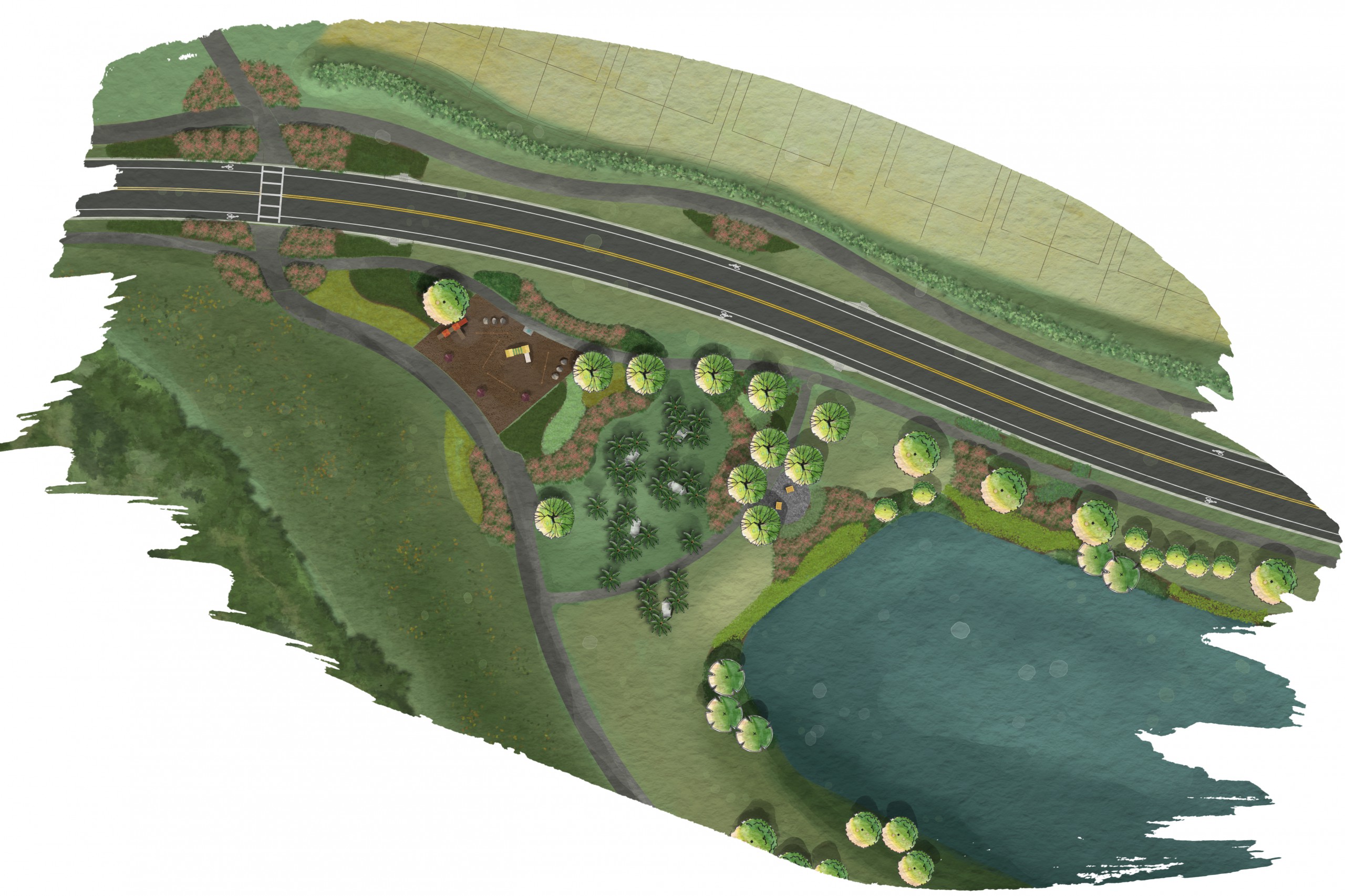 We can't wait for these parks to be complete — and we're even more excited for you to enjoy them. Stay tuned. We'll keep you updated on our progress! And if reading about all the new parks makes you want to buy a new home here, well, we can help with that.
Our Porchfest Model Home Tour was a fun-filled couple of weeks, and a celebration of community—from the fresh homes to the fresh food and the fresh air. We gathered together to celebrate neighbors, nature and all the things that make Wildlight so special.
For those who couldn't make it, here's what you missed: live music from local artists (a feast for the ears), six beautiful model homes to tour (a feast for the eyes) and delicious fare from local eateries (a feast for … well, a literal feast).
It was our way of showcasing the wonderful way that Wildlight lives. We like to say we're a new kind of Florida lowcountry. A town in nature, where your new home is an easy walk or ride (bike or golf cart) from a town center full of shops, restaurants, a YMCA, parks and trails. A place where, whether you prefer coastal or Craftsman, you can find a home that fits your flavor. And a spot where, without a doubt, the porch is the perfect place to spend time with family and friends.
We already can't wait for next time.
https://wildlight.com/wp-content/uploads/2022/05/April-Blog-06-800×419.jpghttps://wildlight.com/wp-content/uploads/2022/05/April-Blog-04-800×419.jpghttps://wildlight.com/wp-content/uploads/2022/05/April-Blog-08-800×419.jpghttps://wildlight.com/wp-content/uploads/2022/05/April-Blog-09-800×419.jpghttps://wildlight.com/wp-content/uploads/2022/05/April-Blog-07-800×419.jpg
If you've been looking at 55+ communities, you might be familiar with Del Webb—a builder of luxury age-restricted communities across the nation. And they're coming to Wildlight this spring.
Del Webb Wildlight will be a gated neighborhood within our community. And oh, what a neighborhood it will be. With a host of luxury, resort-style amenities (exclusive clubhouse, anyone?), residents will be able to relax by the pool, play a little pickleball, and socialize with neighbors at various events planned by our dedicated Lifestyle Director. Want to head over to one of the restaurants in the Town Center? Just hop in your golf cart and take a short drive.
You can see why living here will be unlike anything else. And that goes for the homes, too, with nothing cookie-cutter about them. The fifteen floorplans and variety of exterior elevations by Del Webb will provide all the space (and style) you need, and none of the maintenance you don't. And the opportunity to add your own personal touches will make your home even more uniquely yours. Del Webb Wildlight homes will range from 1,343 to 3,339 square feet, with prices starting in the $300s.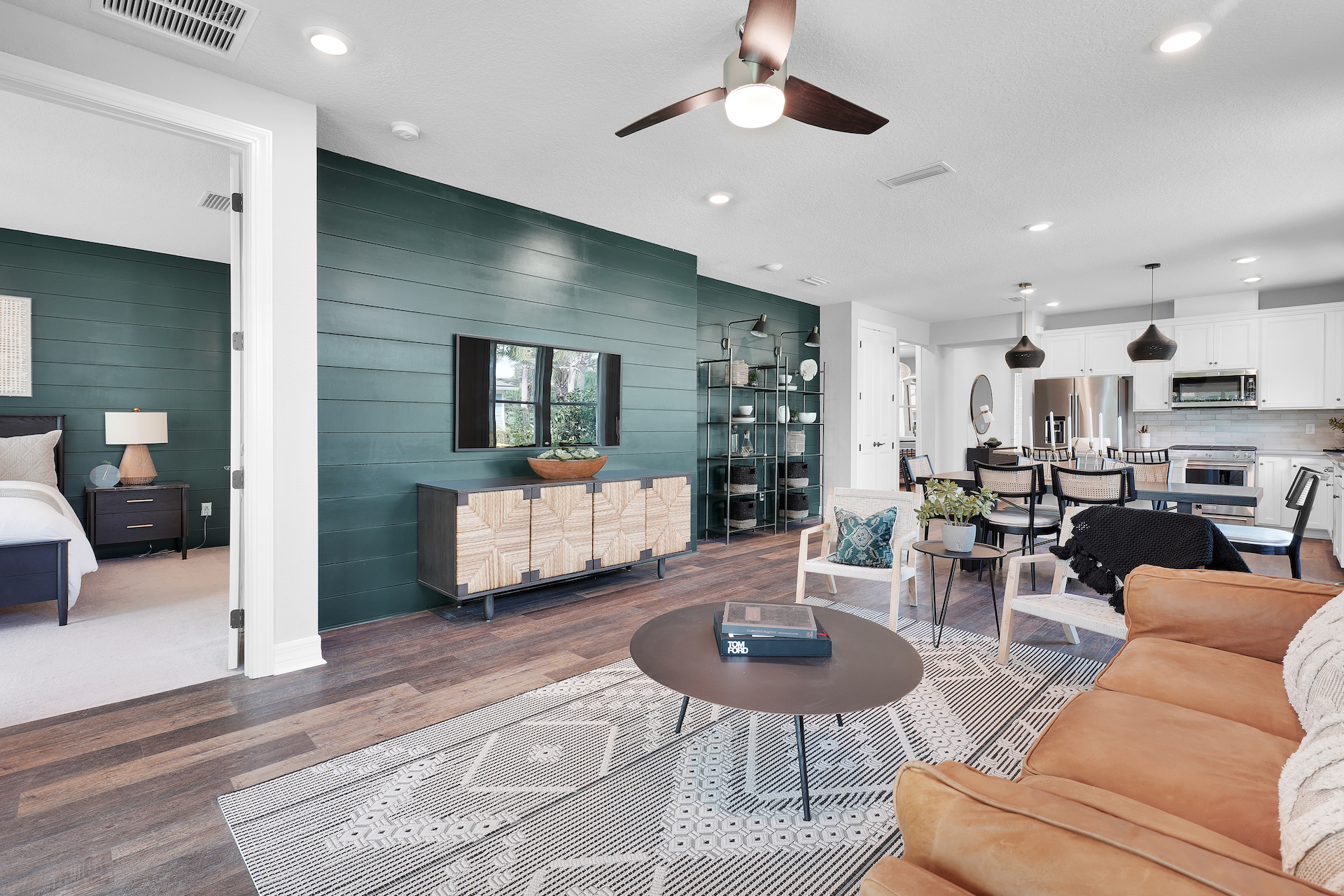 We're proud to have Mattamy Homes as one of our builder partners at Wildlight. They approach home design a little differently — creating new homes that still have character. Mattamy designs forward-thinking communities with lots of green space and attractive, pedestrian-friendly streetscapes. That's why Wildlight is the perfect fit for this builder.
You'll find Mattamy Homes in Forest Park, a short walk from the town center at Wildlight — perfect for weekend burger runs, after-dinner ice cream cones and more. Of course, that's providing you ever feel the need to leave such a thoughtfully designed home.
With two models and one- and two-story floorplans left in our Forest Park neighborhood, you'll be able to experience an inspiring space perfectly suited to your personal tastes. Mattamy offers a selection of Quick Move-In Homes, which means you can get in early and significantly shorten the typical homebuying journey. And they partner with some of the best brands in the industry, from Moen to Ecobee to Whirlpool, so you can be assured you're not sacrificing quality for style.
But you don't have to take our word for it. Mattamy Homes has built over 100,000 homes for happy homeowners in hundreds of communities throughout Florida, North Carolina and beyond. Just think — your home could be next.
Mattamy Homes at Wildlight start in the $300s and range from 1,740 to 2,260 square feet, with three to four bedrooms and two to three bathrooms.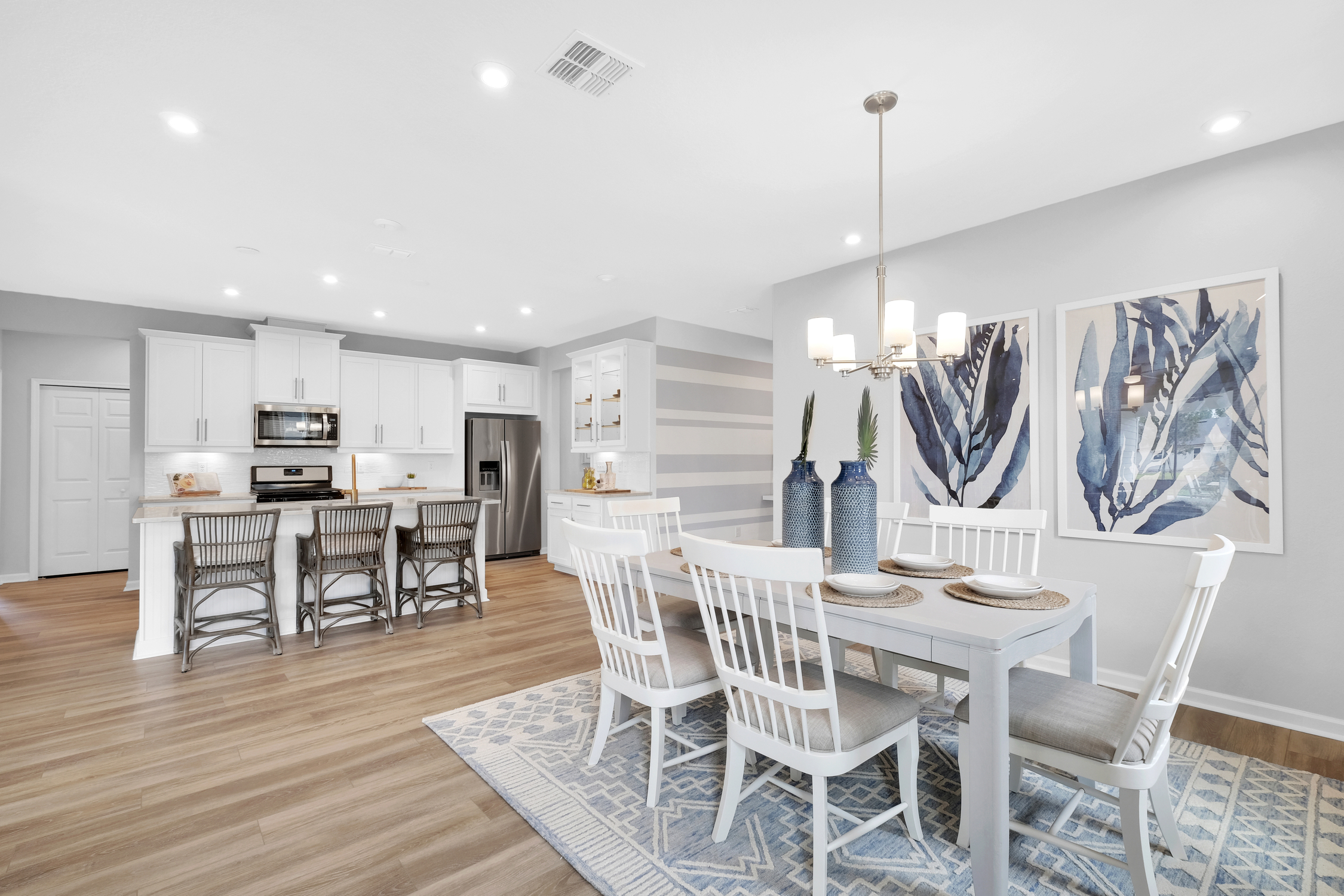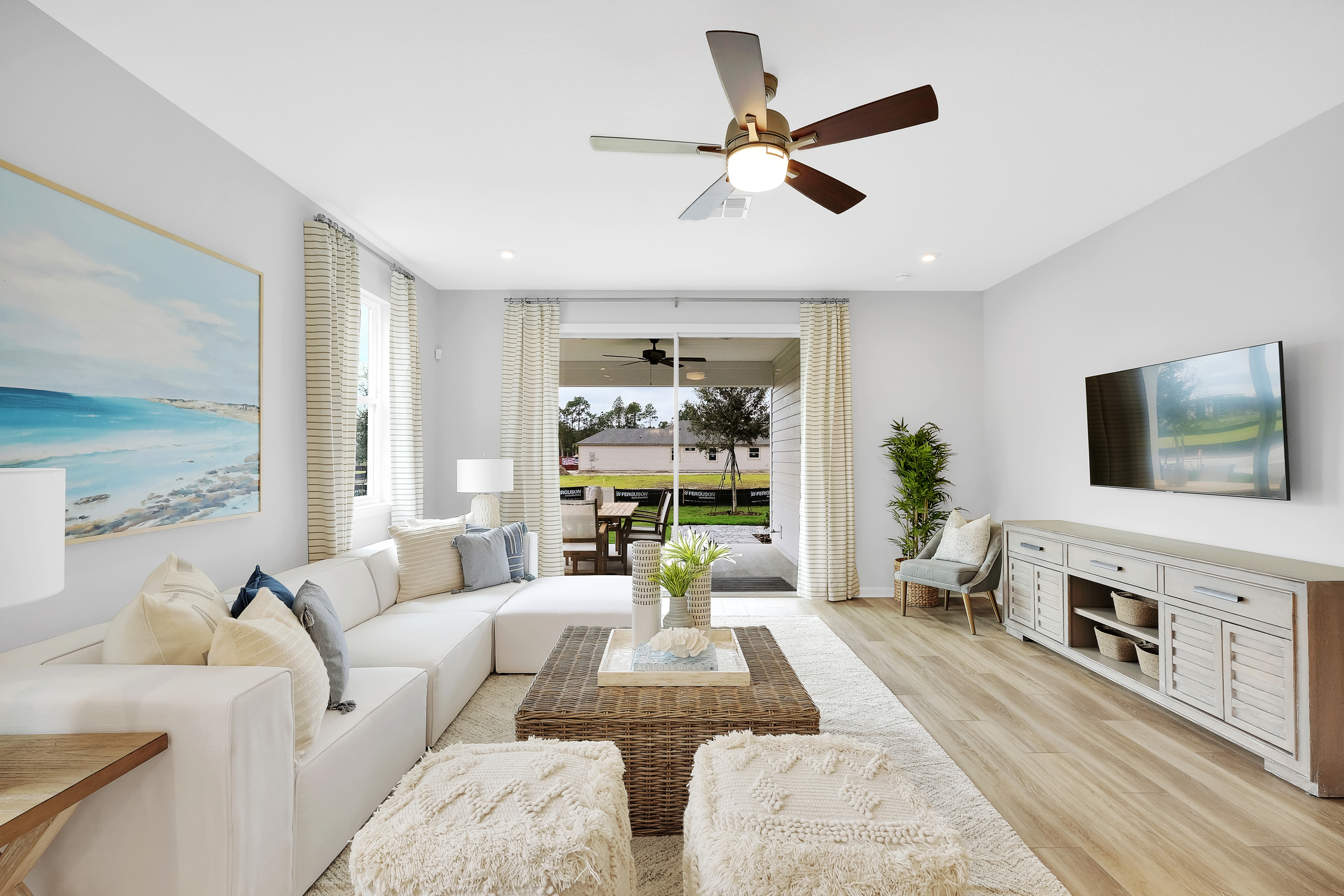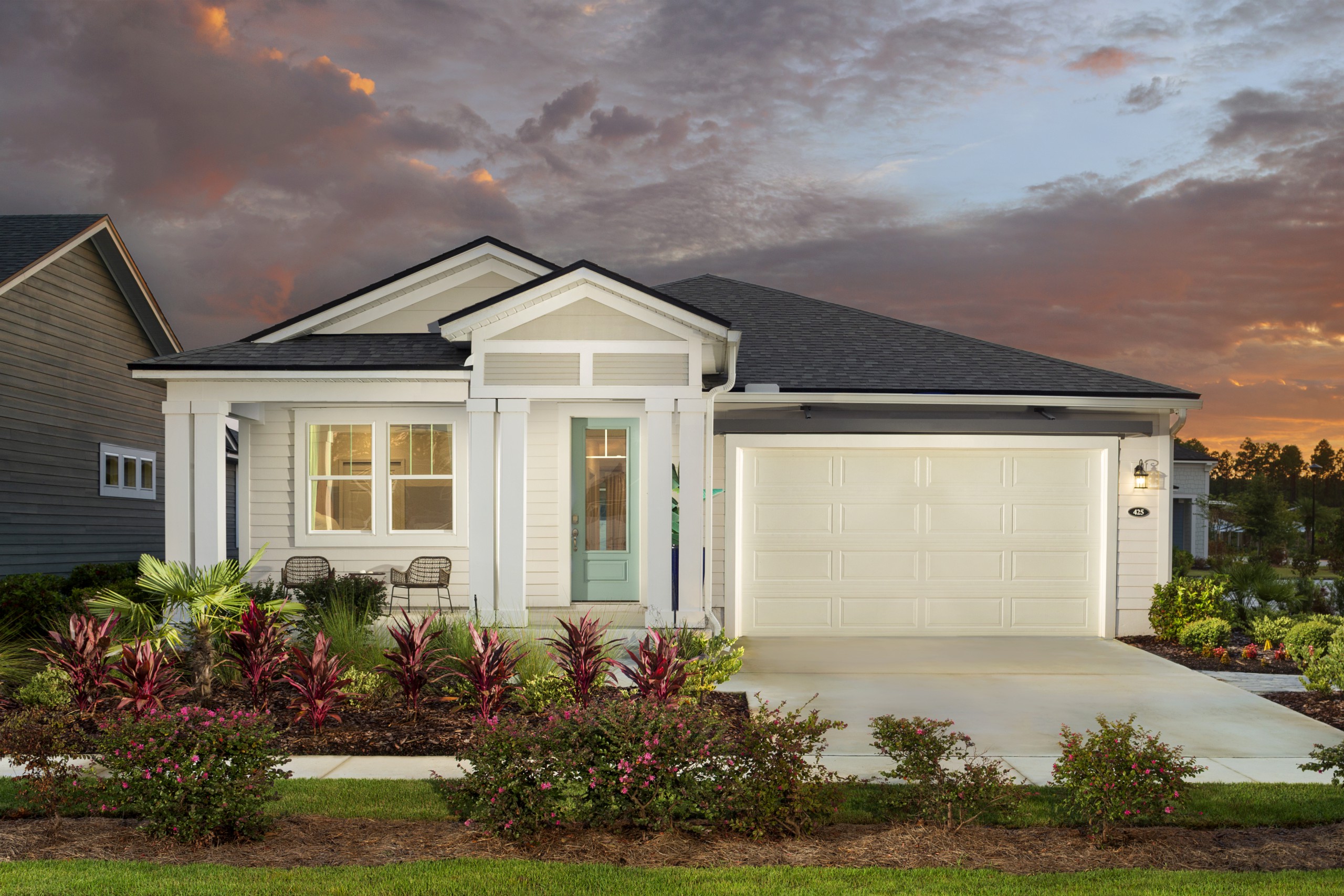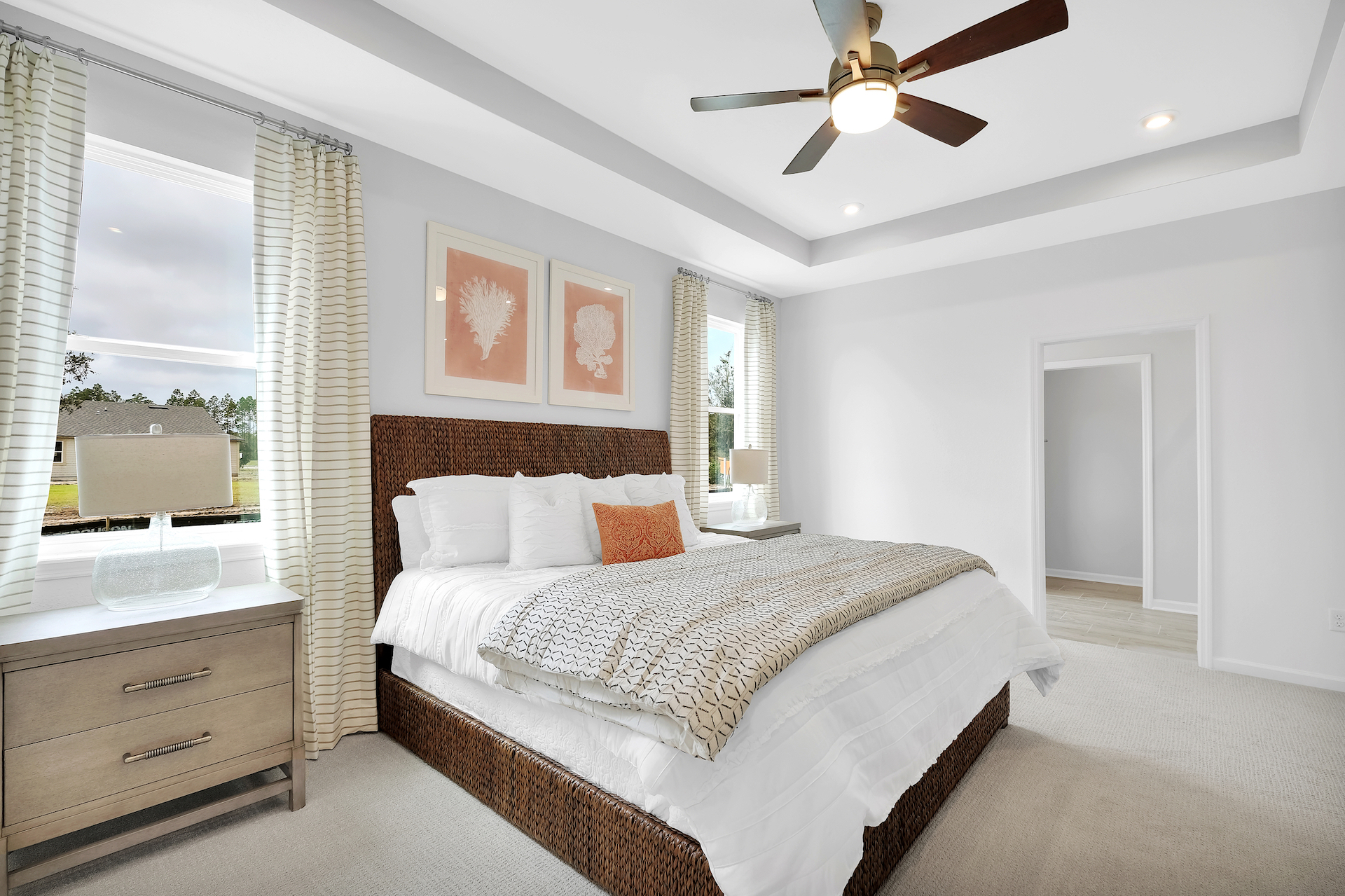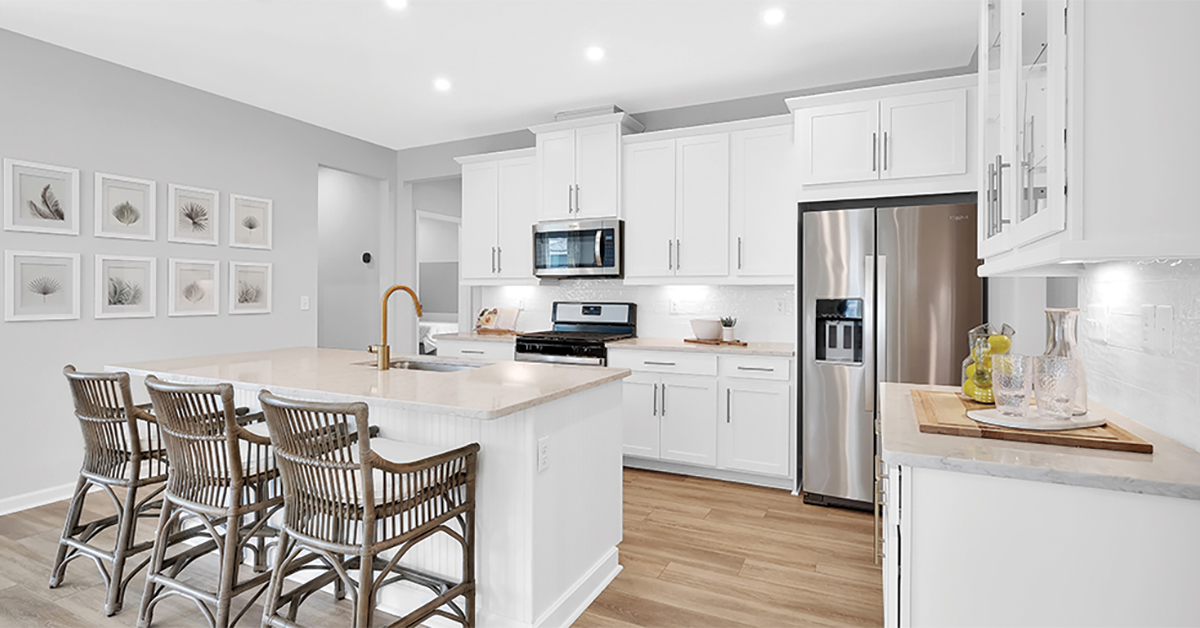 Mattamy Homes Floorplans