Let's get real here. We certainly understand why South Carolina would want to lay exclusive claim to the lowcountry. After all, it's one of the most naturally beautiful, culturally rich regions in all of North America. But sorry, Charleston, you're not the only place that has sea islands, long beaches and an inland geography characterized by lush forests and wetlands brimming over with wildlife.
The geographical fact is, the lowcountry extends from the Santee River north of Charleston down past Savannah, Georgia, all the way to the St. Johns River that runs through Jacksonville. In fact, all you have to do is hop on Google maps and look at that stretch of the Atlantic coastline, and you'll say to yourself, "Yep, that all looks pretty much the same."
Of course we also understand that the lowcountry is more than a certain kind of geography. It's a unique intersection of cultures and cuisines. And we happily acknowledge that as you travel from South Carolina to northeastern Florida, the cultural tone changes. It's still lowcountry, but it gets more relaxed. More beachy. Instead of the quaint formality of Charleston and Savannah, you find the laid-back vibe of Amelia Island. You could say that in Florida, the lowcountry trades in its bow tie and seersucker for board shorts and a pair of flip-flops.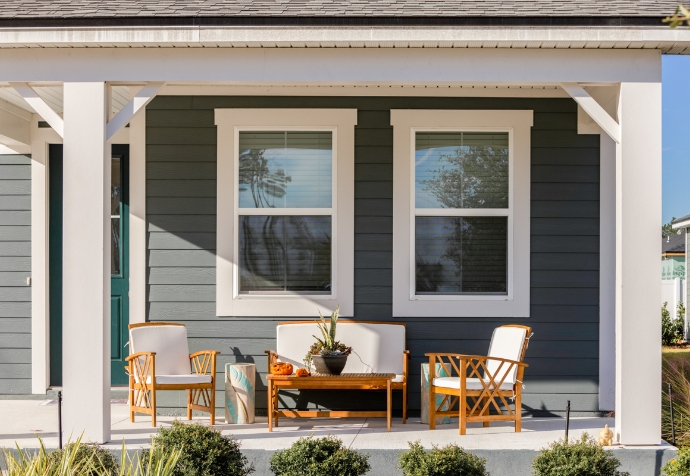 Then there are the homes. As with other places around the globe, classic lowcountry homes are a direct response to local weather. A raised first floor was a defense against high water. Tall ceilings helped to keep the indoors cooler. And a big front porch provided a shady place for everyone to come together and enjoy a cold drink and some neighborly conversation. In Wildlight, we've created a fresh interpretation of lowcountry style. Here you'll find plenty of porches and high ceilings. But the forms are simpler, more streamlined. With a contemporary flair that just feels … right.
Fortunately, what doesn't change with Florida's version of lowcountry is the yumminess of the food. The shrimp are just as fresh, the grits are just as creamy and the lowcountry boil is just as delicious and messy as anywhere else along this magnificent stretch of coastline. Maybe even a bit tastier. And around here, you can follow it up with a slice of made-from-scratch key lime pie.
We had a thought. What if our town in nature included even more of the nature part? So we got to work and planned new parks, trails and more. And the best part (besides all the new outdoor activities to do here?) It will all be ready in 2023.
Here's a sneak preview of what's coming.
Coin Toss Park
It's the ultimate place to play at Wildlight. From tennis to pickleball, sand volleyball to basketball, we've got your favorite sports covered. And with two event lawns, this will be the perfect spot for community events. There will be climbing structures for the kids. An off-leash area for the dogs. And golf cart parking for those who want to get here on four wheels.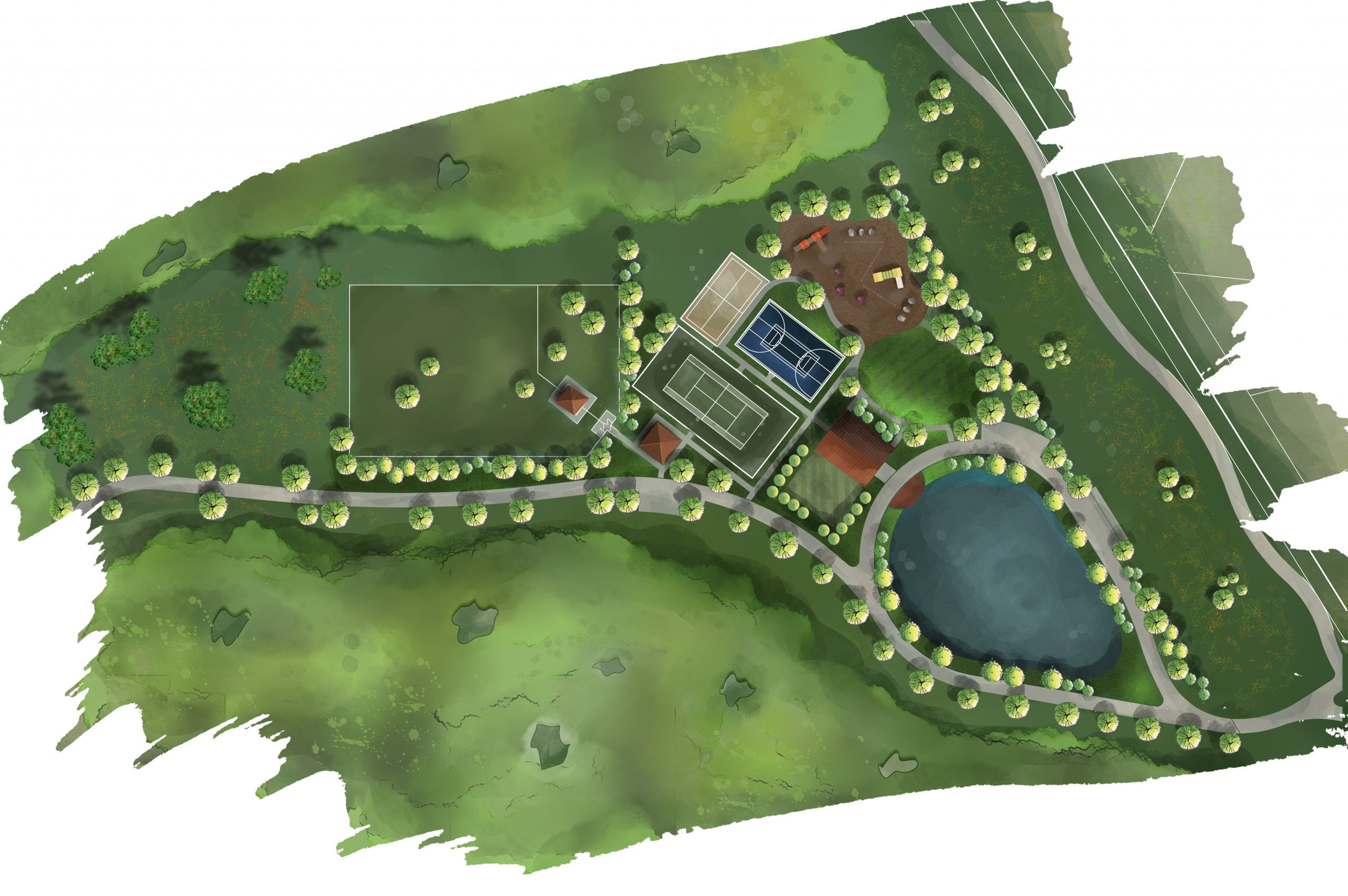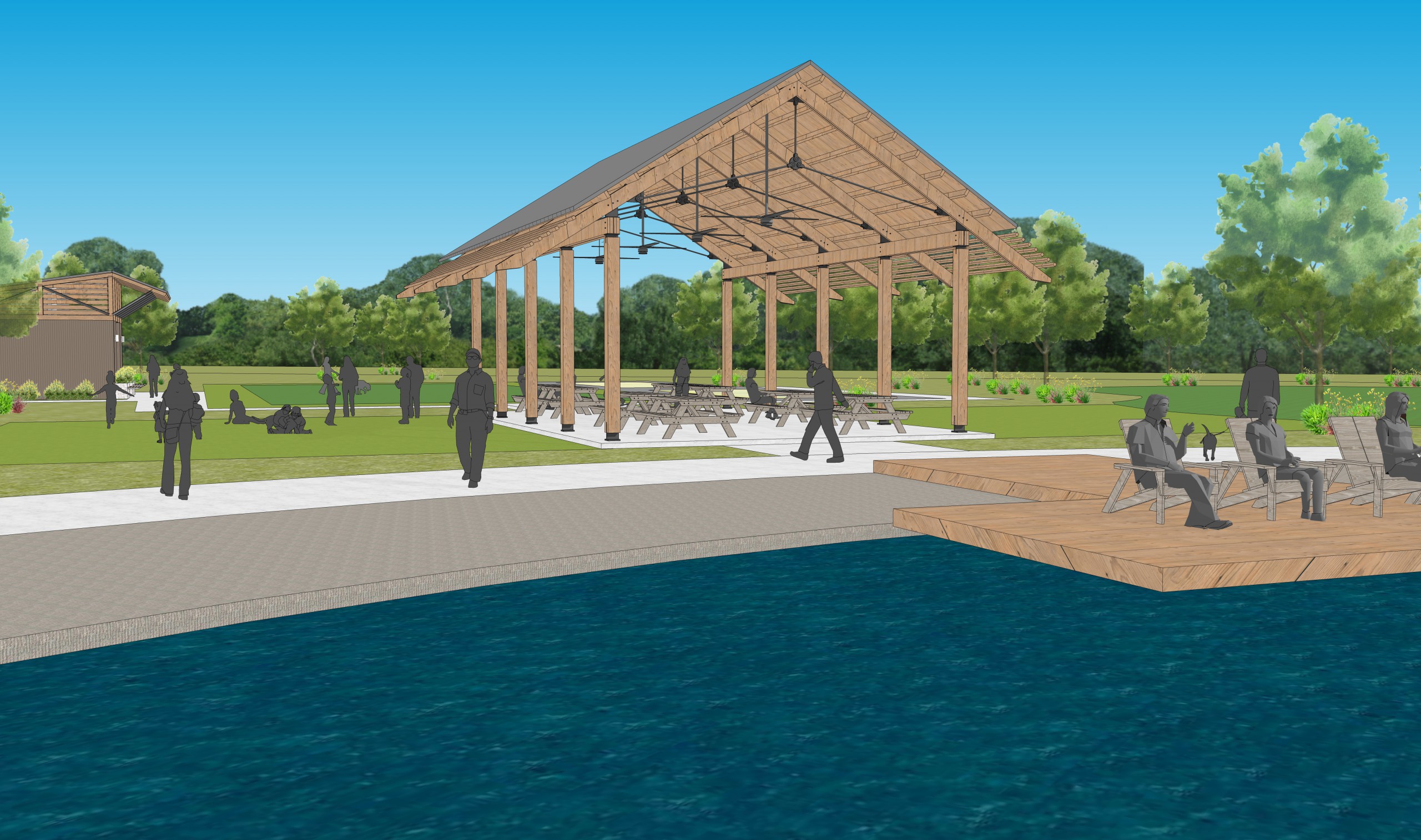 Whistling Duck Pond
We took a cue from this spot's namesake, and made it a relaxing place to spend lazy days on the water. Take a kayak out onto the pond. Walk on a surrounding trail. Or, if you'd rather, just sit on a bench and listen to the quiet calm of the gentle waves.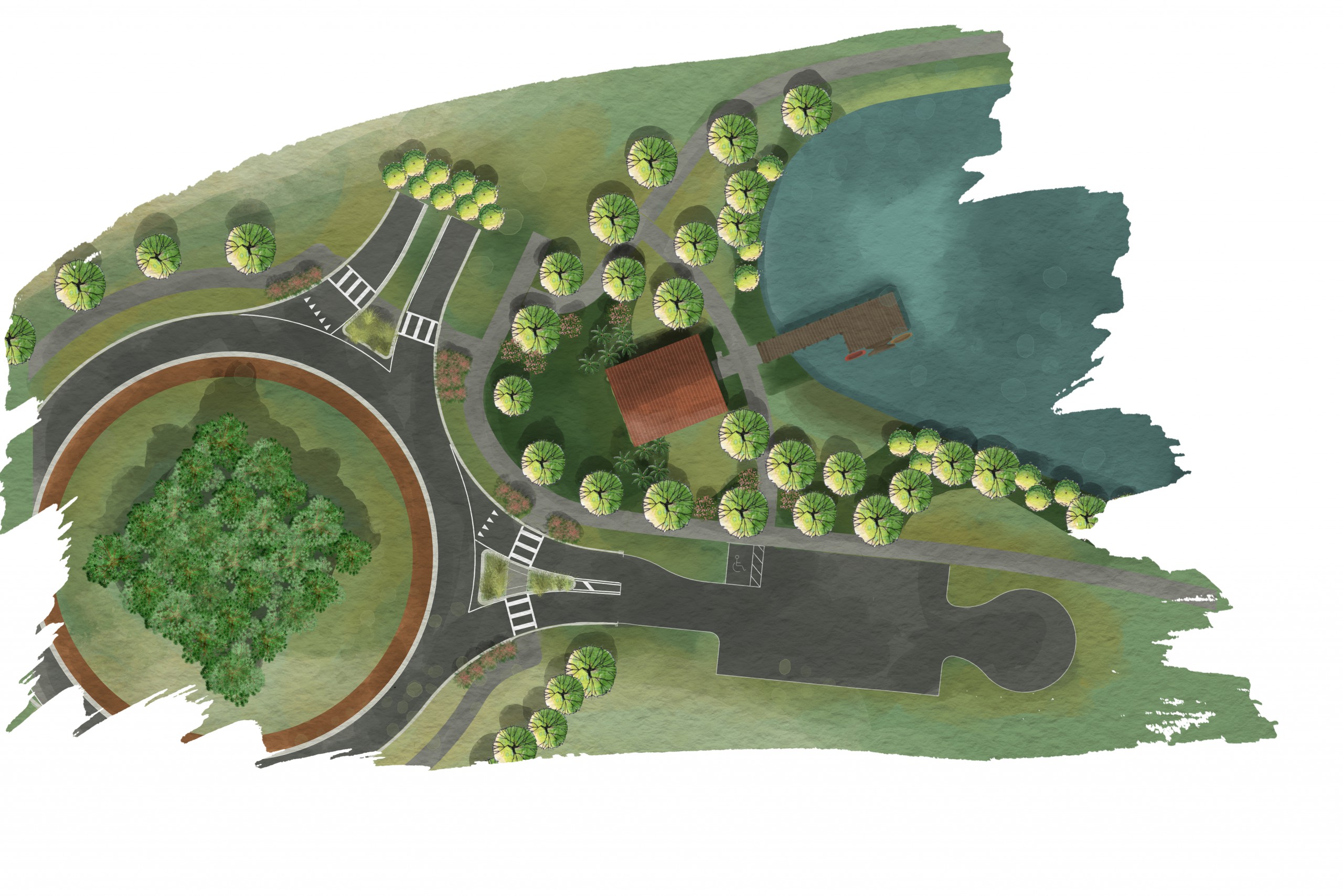 Four O'Clock Park
Little known fact: Four O'Clock is a type of wildflower that will be planted in this park. But the name is about more than that. It's also about the feeling of freedom that comes with the end of a school or workday — when you have time to work out or just relax. And you can do just that here, thanks to a hammock grove, fitness area, trails and a pond overlook.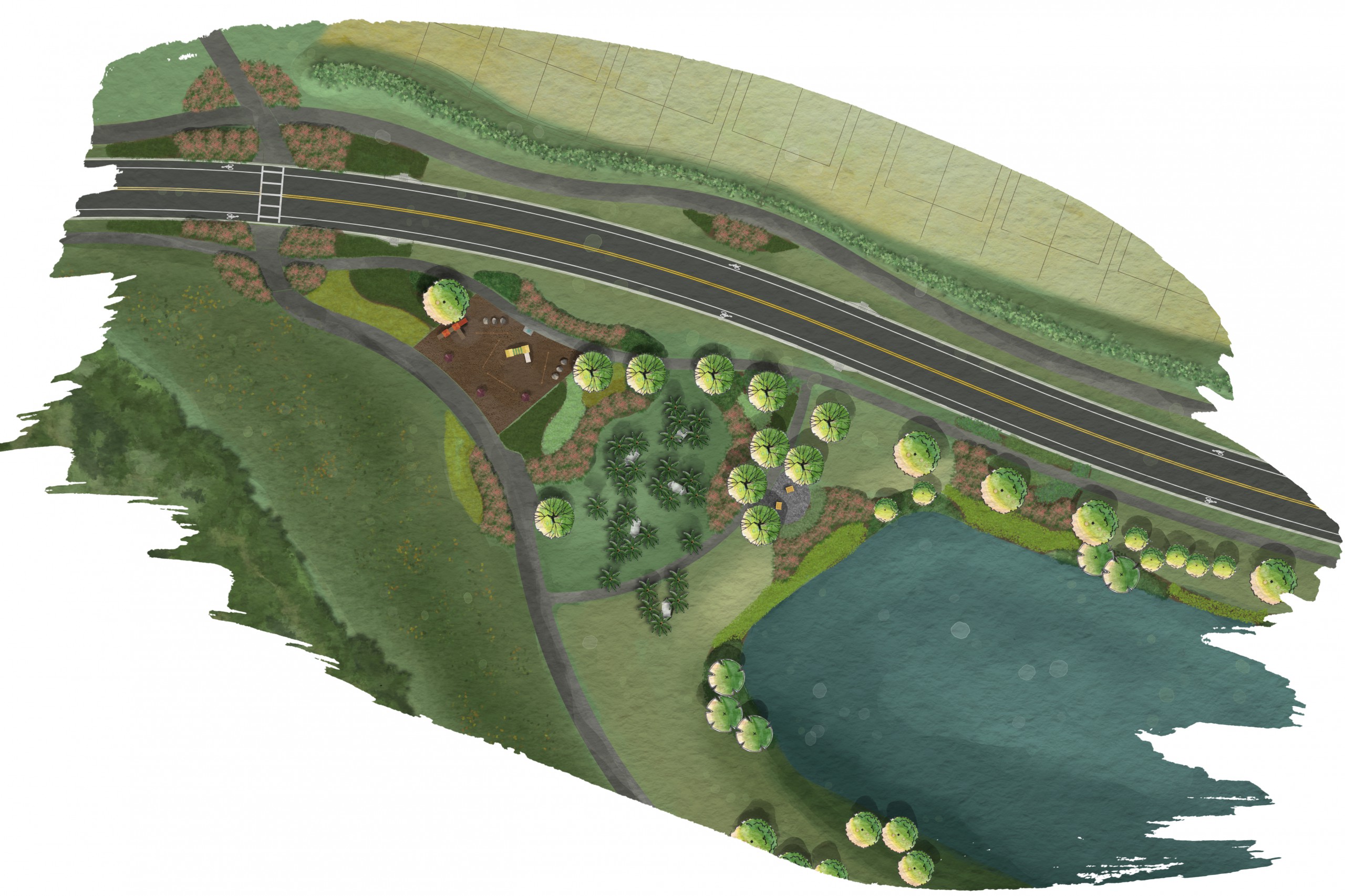 We can't wait for these parks to be complete — and we're even more excited for you to enjoy them. Stay tuned. We'll keep you updated on our progress! And if reading about all the new parks makes you want to buy a new home here, well, we can help with that.
Our Porchfest Model Home Tour was a fun-filled couple of weeks, and a celebration of community—from the fresh homes to the fresh food and the fresh air. We gathered together to celebrate neighbors, nature and all the things that make Wildlight so special.
For those who couldn't make it, here's what you missed: live music from local artists (a feast for the ears), six beautiful model homes to tour (a feast for the eyes) and delicious fare from local eateries (a feast for … well, a literal feast).
It was our way of showcasing the wonderful way that Wildlight lives. We like to say we're a new kind of Florida lowcountry. A town in nature, where your new home is an easy walk or ride (bike or golf cart) from a town center full of shops, restaurants, a YMCA, parks and trails. A place where, whether you prefer coastal or Craftsman, you can find a home that fits your flavor. And a spot where, without a doubt, the porch is the perfect place to spend time with family and friends.
We already can't wait for next time.
https://wildlight.com/wp-content/uploads/2022/05/April-Blog-06-800×419.jpghttps://wildlight.com/wp-content/uploads/2022/05/April-Blog-04-800×419.jpghttps://wildlight.com/wp-content/uploads/2022/05/April-Blog-08-800×419.jpghttps://wildlight.com/wp-content/uploads/2022/05/April-Blog-09-800×419.jpghttps://wildlight.com/wp-content/uploads/2022/05/April-Blog-07-800×419.jpg
If you've been looking at 55+ communities, you might be familiar with Del Webb—a builder of luxury age-restricted communities across the nation. And they're coming to Wildlight this spring.
Del Webb Wildlight will be a gated neighborhood within our community. And oh, what a neighborhood it will be. With a host of luxury, resort-style amenities (exclusive clubhouse, anyone?), residents will be able to relax by the pool, play a little pickleball, and socialize with neighbors at various events planned by our dedicated Lifestyle Director. Want to head over to one of the restaurants in the Town Center? Just hop in your golf cart and take a short drive.
You can see why living here will be unlike anything else. And that goes for the homes, too, with nothing cookie-cutter about them. The fifteen floorplans and variety of exterior elevations by Del Webb will provide all the space (and style) you need, and none of the maintenance you don't. And the opportunity to add your own personal touches will make your home even more uniquely yours. Del Webb Wildlight homes will range from 1,343 to 3,339 square feet, with prices starting in the $300s.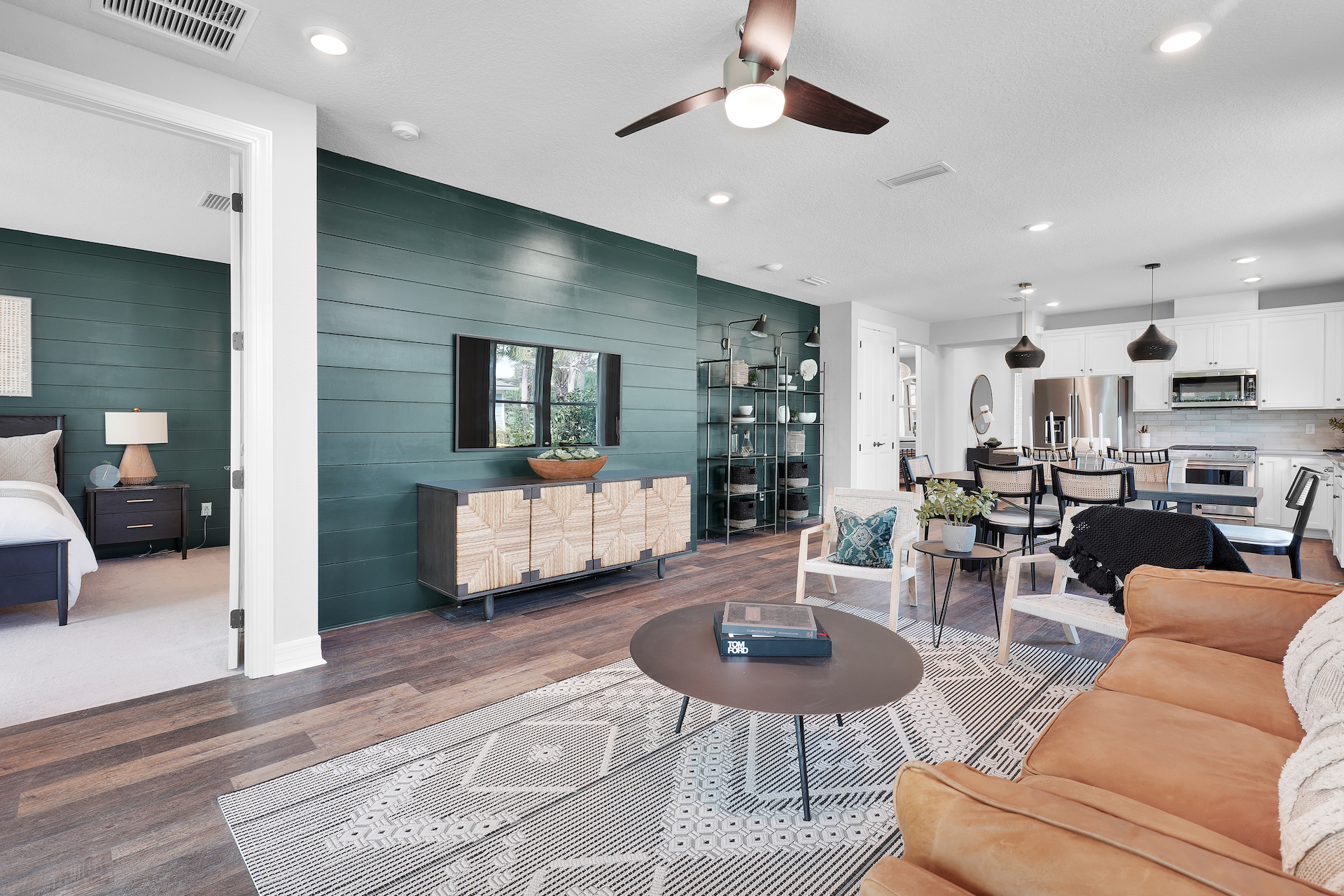 Riverside Homes isn't just a Florida builder—it's a just-25-minutes-up-the-road builder. Situated in Jacksonville, the award-winning company has a decade of experience building new homes in the area—including the 2019 Southern Living Idea House in Fernandina Beach.
And while home construction is their business, it's also their passion. They take great care and pride in providing you with a home that fits the way you live. Riverside Homes understands that building your new home goes beyond choosing a community and floor plan, and is a reflection of you, your family, and your lifestyle.
With 9 floorplans and a designer-inspired furnished model, the Riverside Homes homes sit on the largest lots in Forest Park. These one- and two-story homes are open and airy, and feature up to 5 bedrooms, up to 4.5 baths and range in size from 2,350 to just over 3,700 square feet—which means you'll have plenty of space (and even more if you add one of the bonus room options). And you'll have plenty of style, too … with spa-like owners' retreats, high-end finishes and magazine-photo-worthy kitchen islands. And because you can't stay inside all the time (even though you might not want to leave), details like welcoming front porches mean you'll have places to enjoy life outdoors as well.
The Riverside Homes at Wildlight start in the $500s. Find yours today.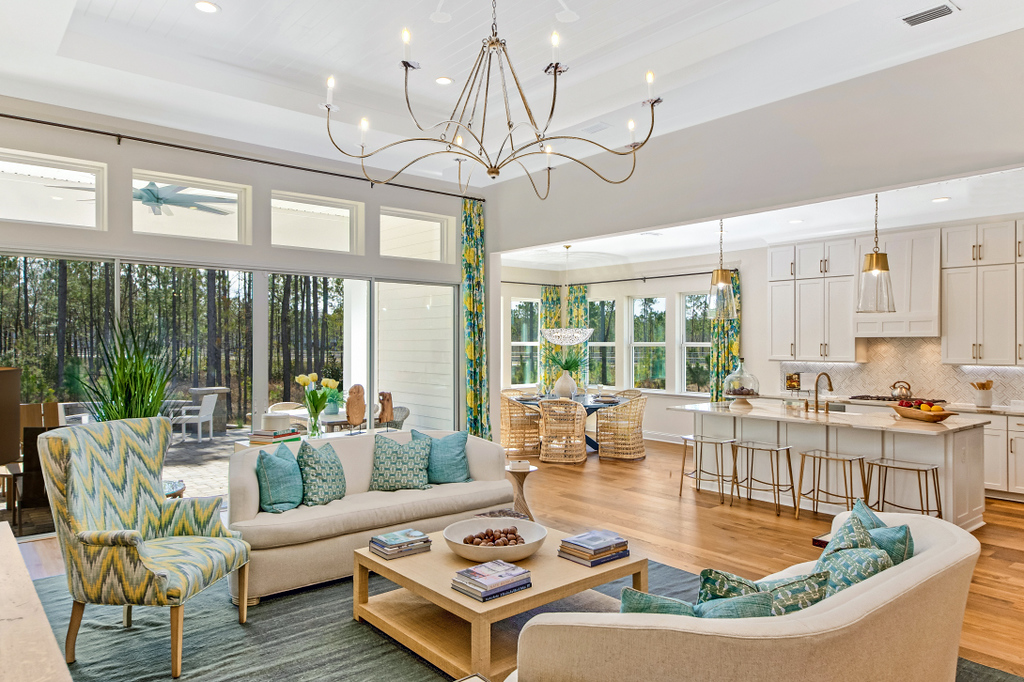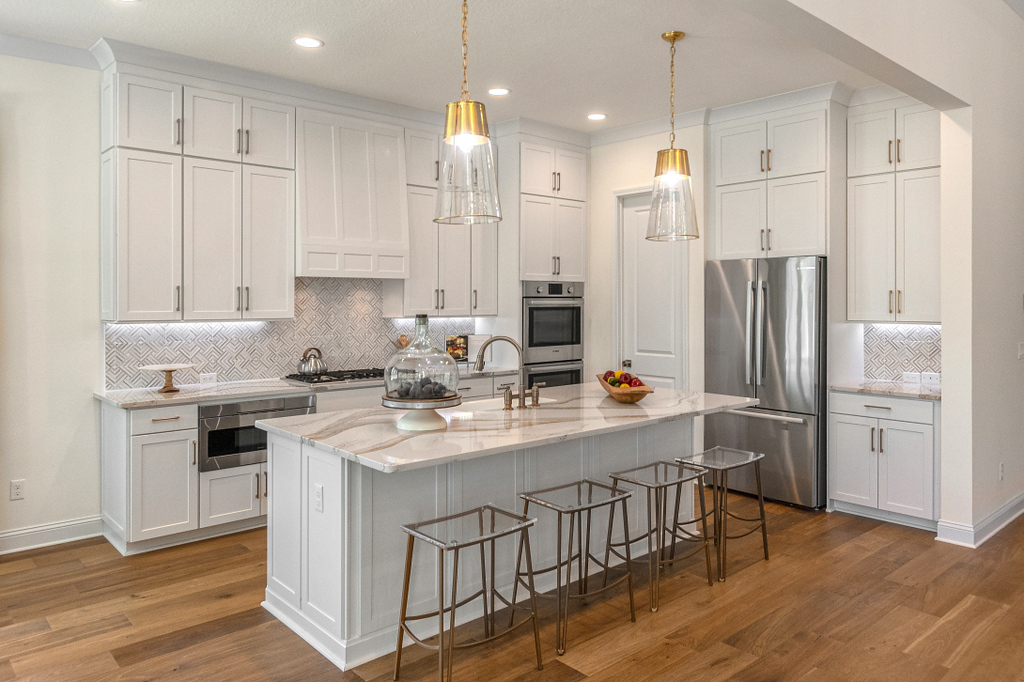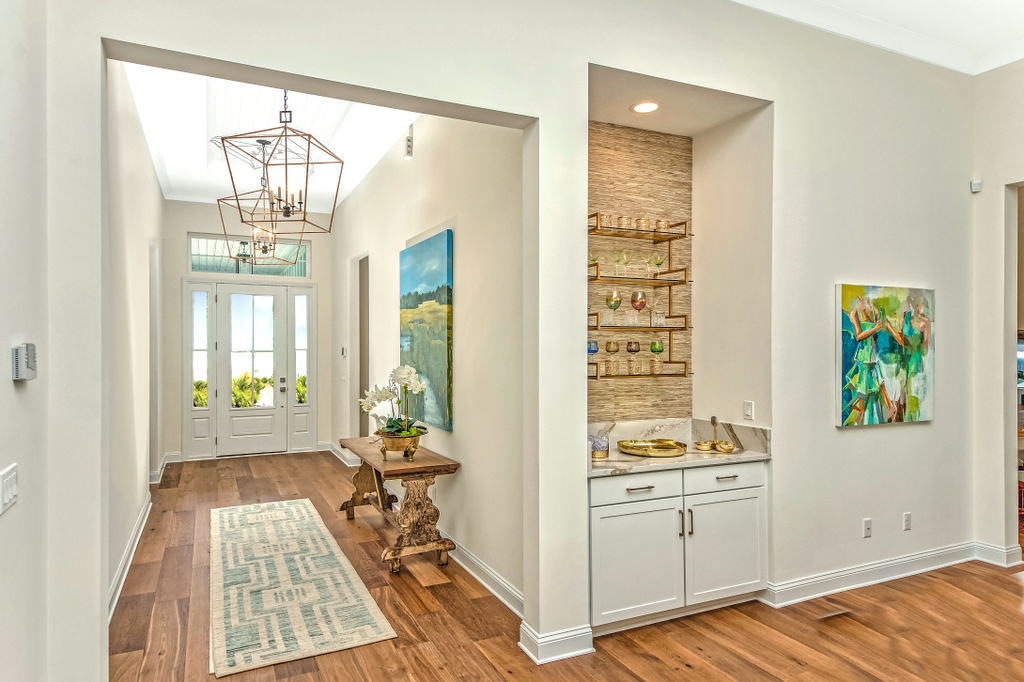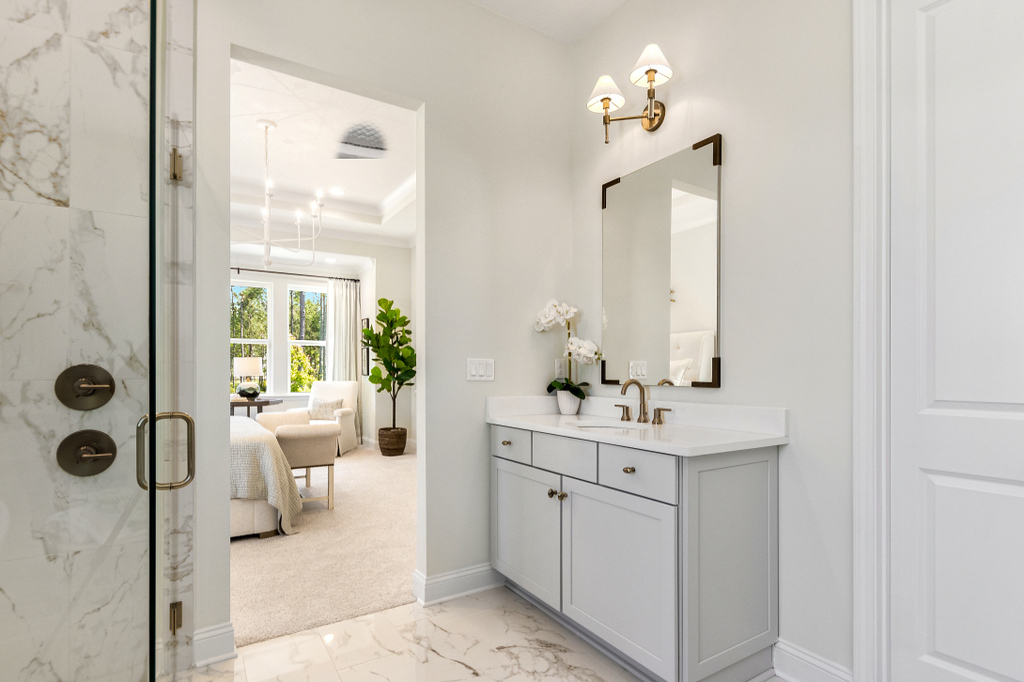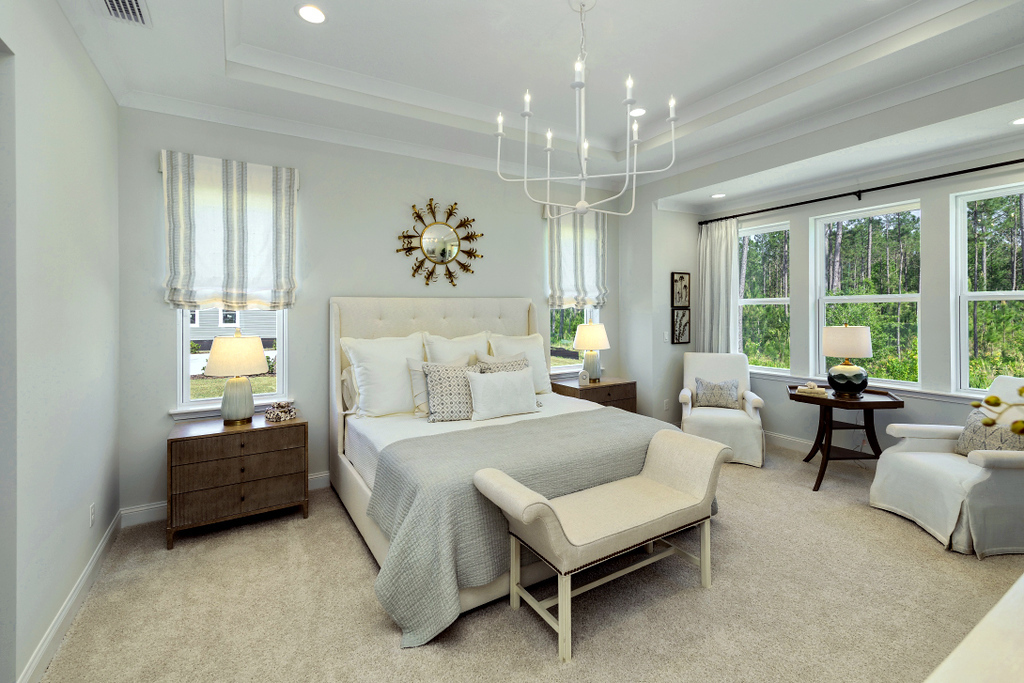 Riverside Homes Floorplans
https://wildlight.com/wp-content/uploads/2022/02/floorplan-amelia.jpghttps://wildlight.com/wp-content/uploads/2022/02/floorplan-cahaba.jpghttps://wildlight.com/wp-content/uploads/2022/02/floorplan-julington.jpghttps://wildlight.com/wp-content/uploads/2022/02/floorplan-leila.jpghttps://wildlight.com/wp-content/uploads/2022/02/floorplan-ortega.jpghttps://wildlight.com/wp-content/uploads/2022/02/floorplan-santafe.jpghttps://wildlight.com/wp-content/uploads/2022/02/floorplan-stcroix.jpghttps://wildlight.com/wp-content/uploads/2022/02/floorplan-stjohns.jpghttps://wildlight.com/wp-content/uploads/2022/02/floorplan-wheaton.jpg
With over 60 years as a family-owned builder, local Dostie Homes has a quality reputation for building quality homes. And at Wildlight, you'll see their commitment and professionalism at work. Because Dostie Homes makes building your home all about you (imagine that).
From the moment you pick your floorplan (they have 8 to choose from in Founder's Park) to the day you move in, they will help you craft a home that you'll cherish for years to come.
Of course, Dostie Homes live as stylishly as they do flexibly. With details like welcoming front porches, architectural details that reflect the region's heritage and history, and living spaces that take advantage of Wildlight's natural surroundings.
If all this sounds ideal, you have to hurry. Dostie Homes is down to their remaining townhomes—the last opportunity to live in Founder's Park. With 8 floorplans ranging from 1,365–2,015 square feet, these homes offer features like main floor owners' retreats, 3–4 bedrooms and 2–2.5 baths—plus optional bonus rooms for workdays and movie nights.
The question now is, which one is right for you?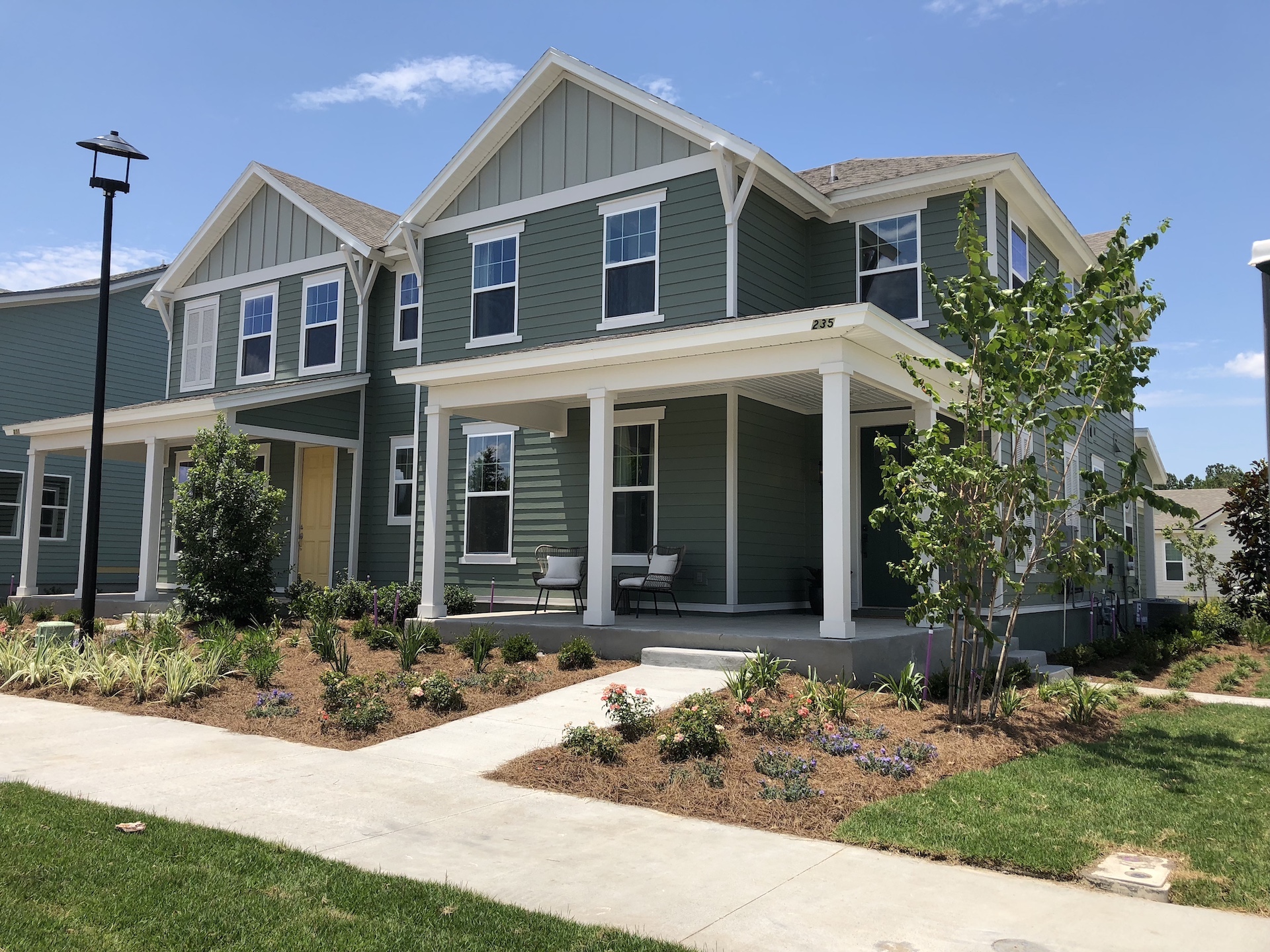 Dostie Homes Floorplans
https://wildlight.com/wp-content/uploads/2022/02/floorplan-berkley.jpghttps://wildlight.com/wp-content/uploads/2022/02/floorplan-tybee-1.jpghttps://wildlight.com/wp-content/uploads/2022/02/floorplan-savannah-1.jpghttps://wildlight.com/wp-content/uploads/2022/02/floorplan-carolina.jpghttps://wildlight.com/wp-content/uploads/2022/02/floorplan-charleston.jpghttps://wildlight.com/wp-content/uploads/2022/02/floorplan-dorchester.jpghttps://wildlight.com/wp-content/uploads/2022/02/floorplan-jasper.jpghttps://wildlight.com/wp-content/uploads/2022/02/floorplan-piedmont.jpg
We're proud to have Mattamy Homes as one of our builder partners at Wildlight. They approach home design a little differently — creating new homes that still have character. Mattamy designs forward-thinking communities with lots of green space and attractive, pedestrian-friendly streetscapes. That's why Wildlight is the perfect fit for this builder.
You'll find Mattamy Homes in Forest Park, a short walk from the town center at Wildlight — perfect for weekend burger runs, after-dinner ice cream cones and more. Of course, that's providing you ever feel the need to leave such a thoughtfully designed home.
With two models and one- and two-story floorplans left in our Forest Park neighborhood, you'll be able to experience an inspiring space perfectly suited to your personal tastes. Mattamy offers a selection of Quick Move-In Homes, which means you can get in early and significantly shorten the typical homebuying journey. And they partner with some of the best brands in the industry, from Moen to Ecobee to Whirlpool, so you can be assured you're not sacrificing quality for style.
But you don't have to take our word for it. Mattamy Homes has built over 100,000 homes for happy homeowners in hundreds of communities throughout Florida, North Carolina and beyond. Just think — your home could be next.
Mattamy Homes at Wildlight start in the $300s and range from 1,740 to 2,260 square feet, with three to four bedrooms and two to three bathrooms.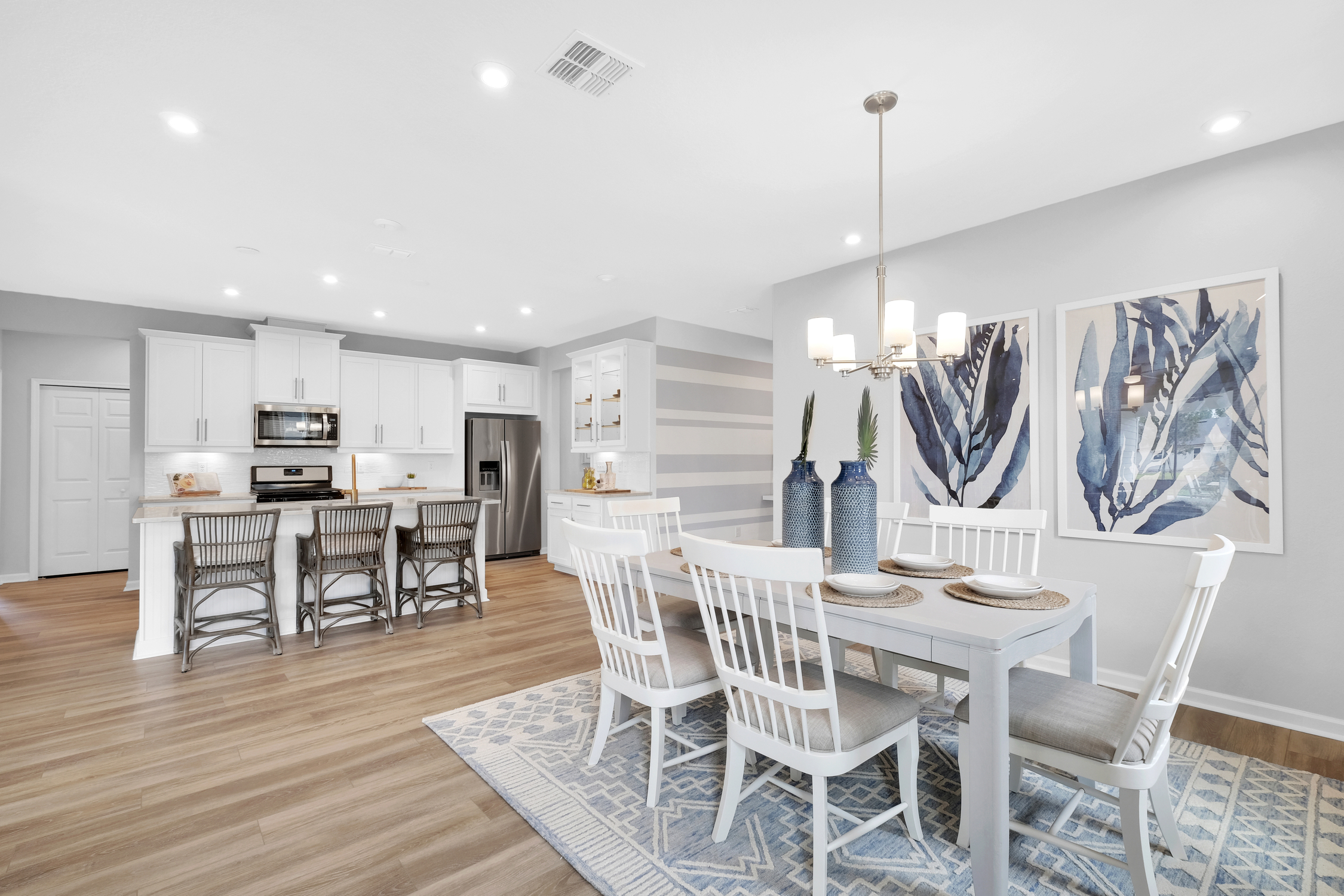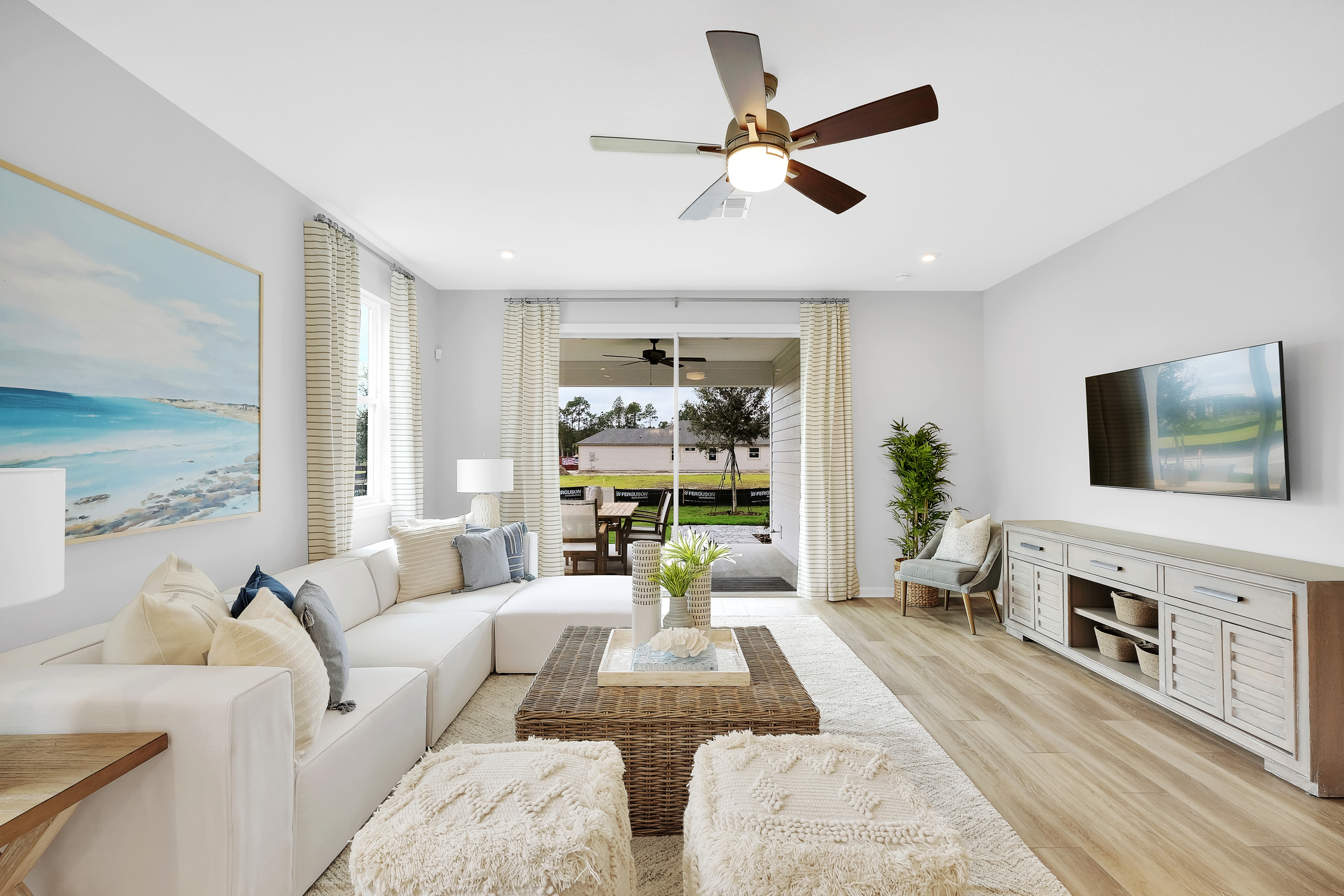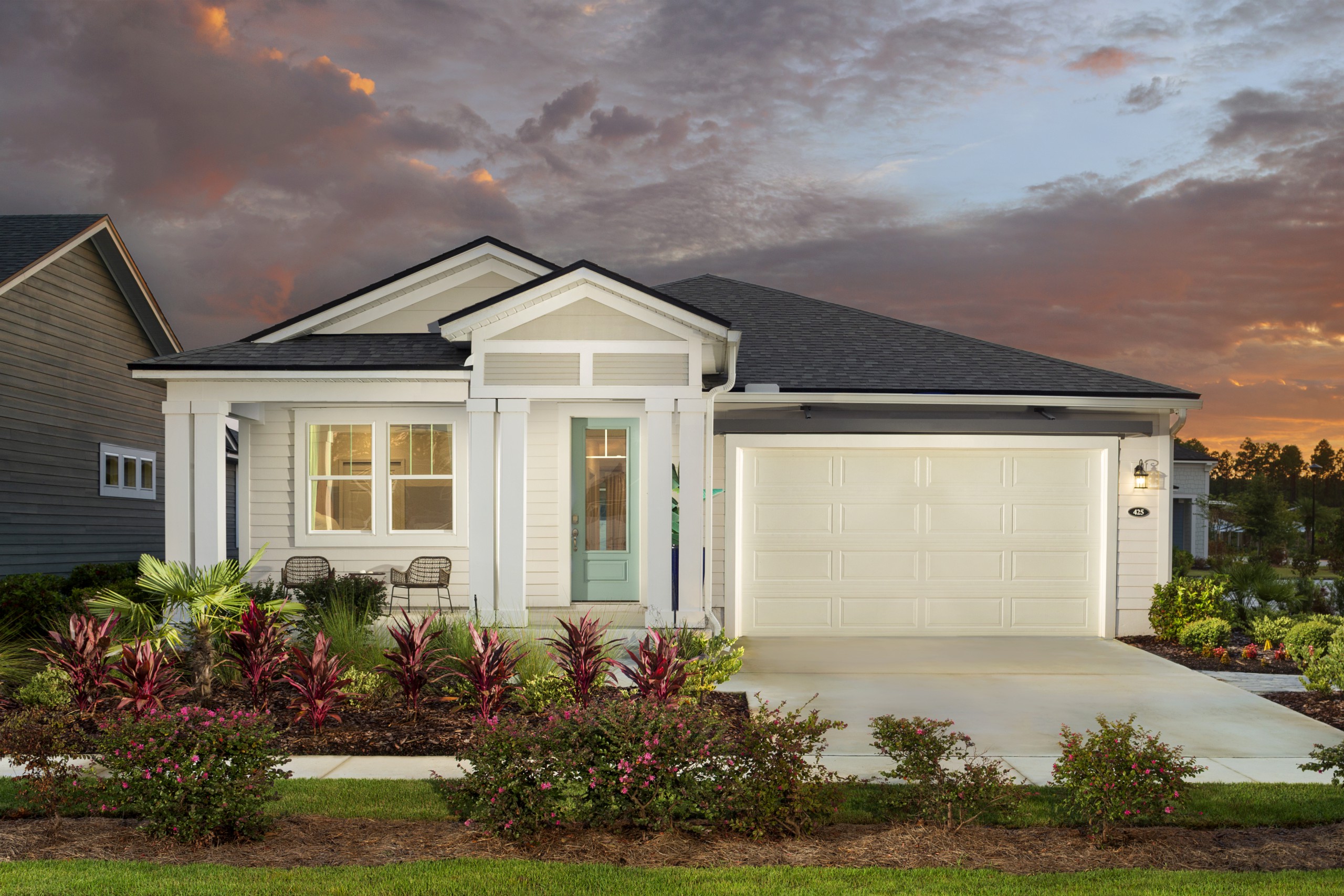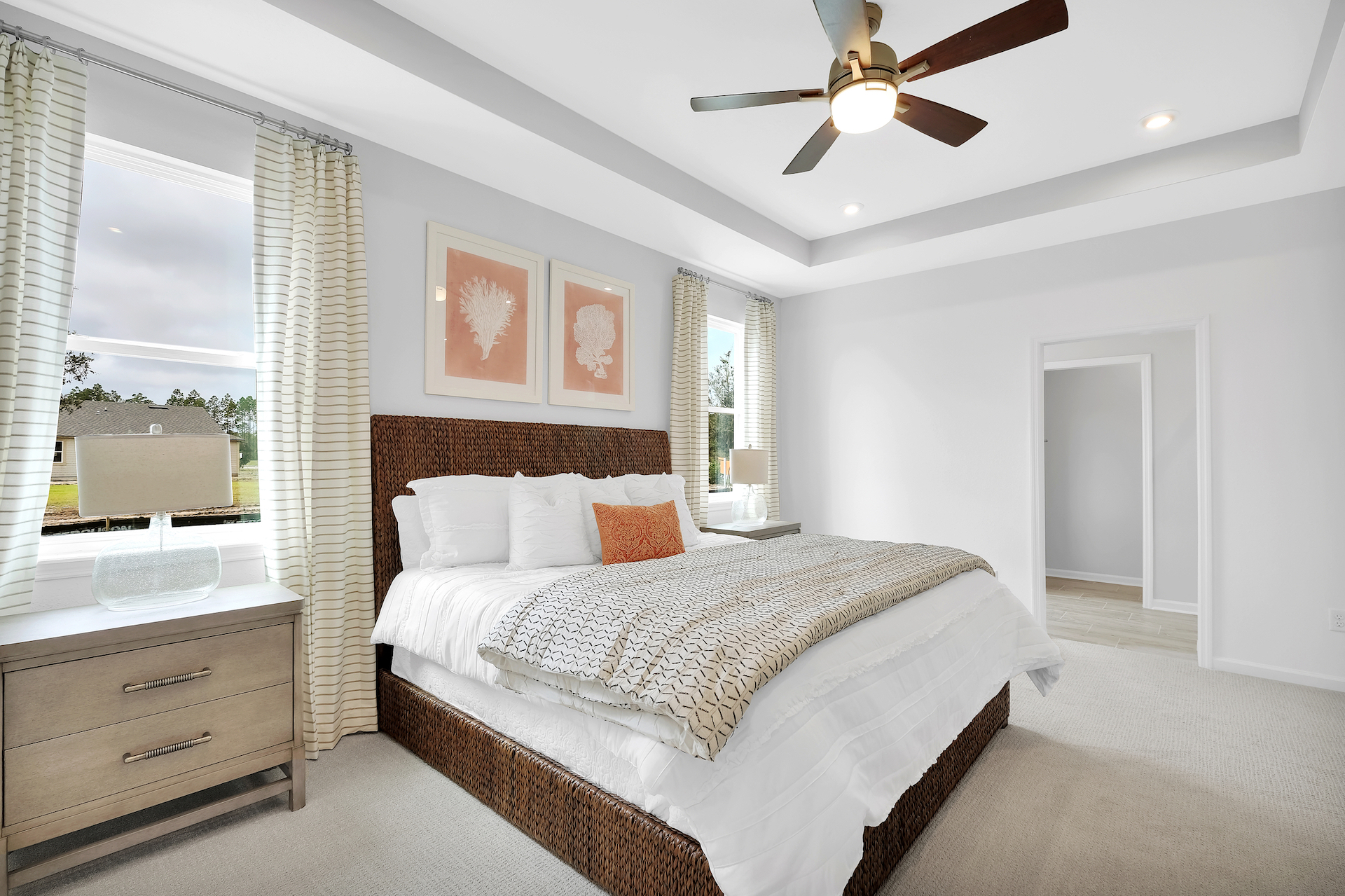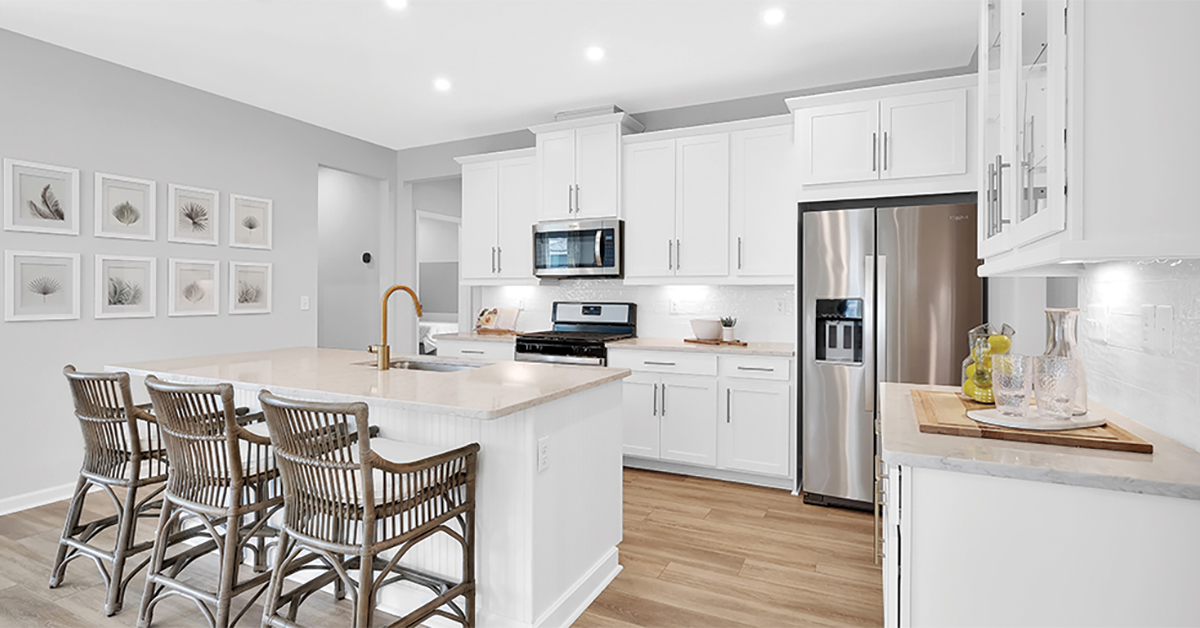 Mattamy Homes Floorplans
At Wildlight, we like to say we're "town in nature." And our distinct neighborhoods let you experience exactly that. Whether you choose to make your home nearer the "town" part, or the "nature," you'll get to experience a new kind of lowcountry living. One where trails and wetland preserves are right out your door. And an ice cream shop (and more) is just down the street.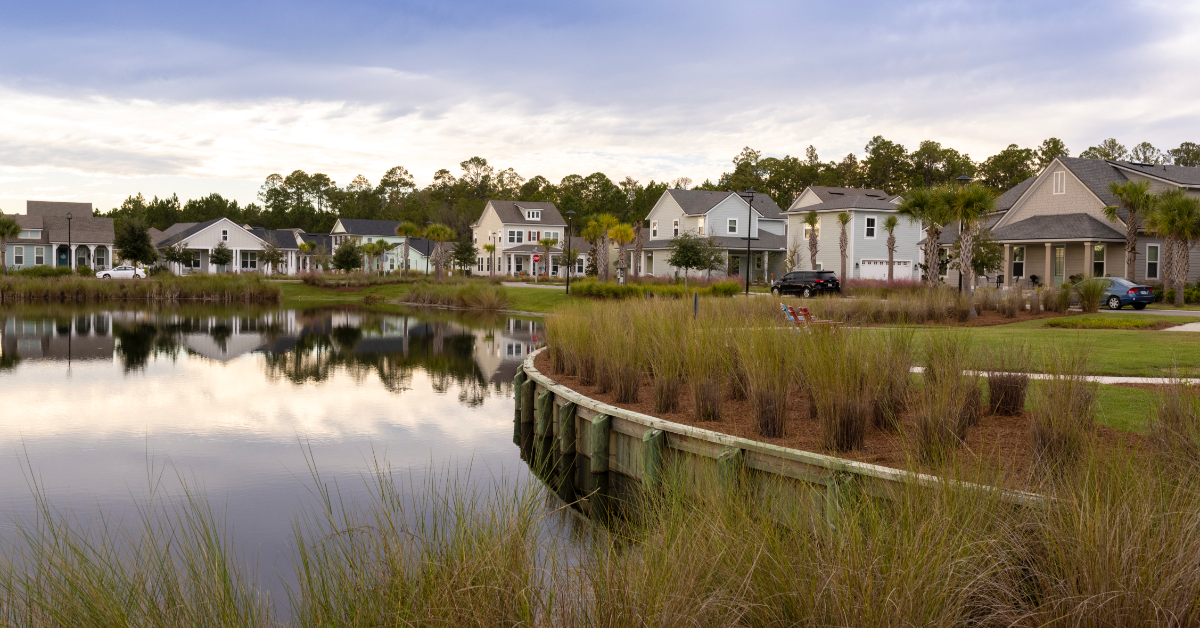 Founder's Park
Wildlight's first (and most centrally located) neighborhood, Founder's Park puts you closest to the center of town. Which means you'll be a short walk away from shops, restaurants and local businesses.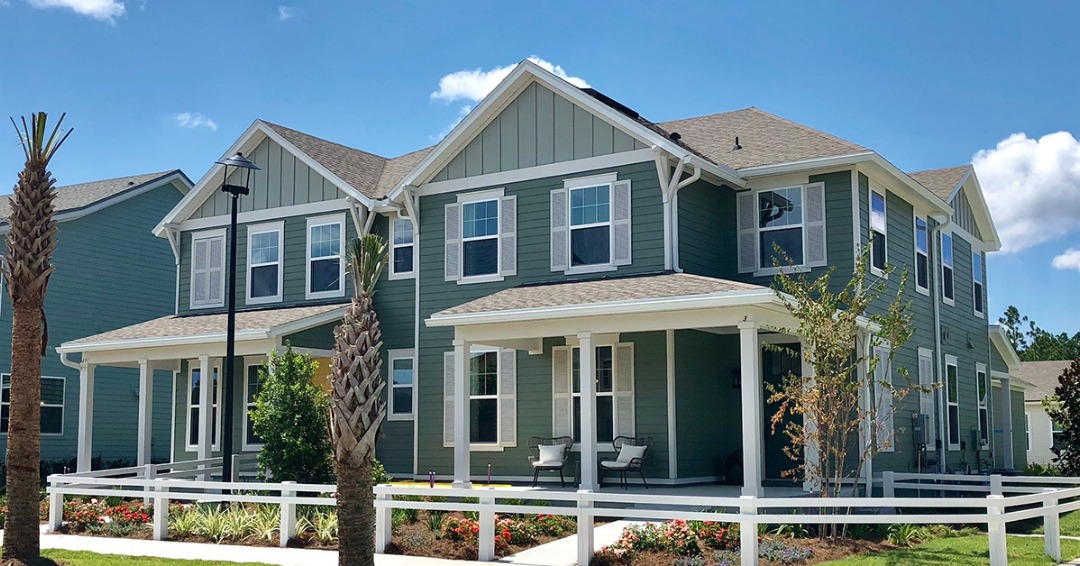 Founder's park is home to local North Florida builder Dostie. There are still a few townhome plans by Dostie available—the last opportunities in the neighborhood.
Forest Park
Surrounded by parks and walking trails, Forest Park is nearest to nature (and the YMCA that's right in the community). And those with kids, take note: it's also home to Wildlight Elementary and Waterbug Park pool.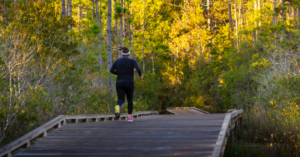 Forest Park features 19 floorplans (yes, 19) between Mattamy Homes and Riverside Homes. And Pulte Homes just introduced 5 new single-family plans (and opened two brand-new models).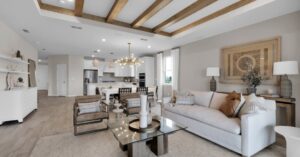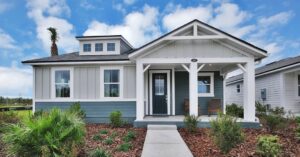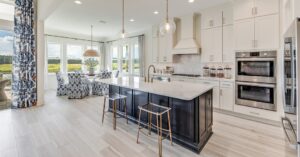 Del Webb Wildlight
This gated 55+ neighborhood is coming in spring 2022, and is equal parts luxury and low-maintenance. The one-story homes put everything you need on one level—and resort-style amenities like an exclusive clubhouse, pool, fitness center, social events and more will provide leisure opportunities just for Del Webb Wildlight residents.
Stay up to date on Del Webb Wildlight >
The Lofts at Wildlight
While these for-rent apartments aren't necessarily a 'neighborhood,' they certainly live like one. One-, two- and three-bedroom apartment homes – from 662 – 1,368 square feet – offer the latest in convenience and comfort. These pet-friendly buildings also include a swimming pool, outdoor kitchen, fitness center and more.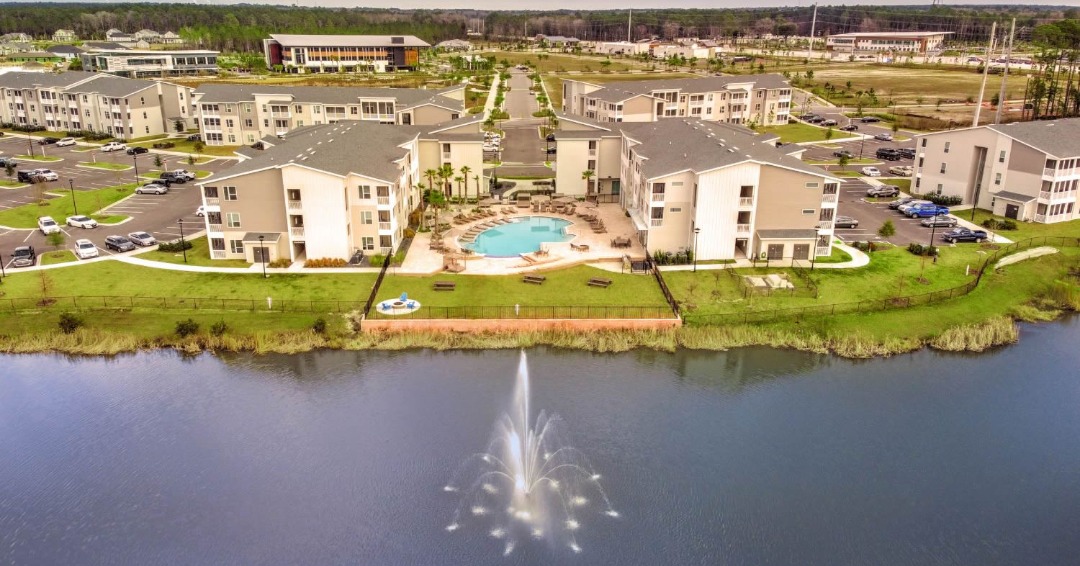 So, which will you choose? (Spoiler alert: you can't go wrong.)
And if there isn't something available that fits your needs right now, stay tuned. We'll be announcing more options this spring.
We are excited to announce the groundbreaking of our newest neighborhood, Del Webb Wildlight! Land development is now underway as Del Webb prepares to bring their signature combination of quality homes, inspired designs and resort-style amenities to Wildlight for residents 55 and older.
The gated neighborhood will feature 660 homes with a variety of Lowcountry floorplans and welcoming front porches, plus exclusive clubhouse amenities including a pool, fitness center, sports courts and much more.
"Wildlight is the perfect place for Del Webb because both brands focus on a healthy and active lifestyle," said Justin Dudley, Vice President of Land Acquisition at Pultegroup, the builder behind Del Webb Active Adult Communities.
Interested in starting your next chapter at Del Webb Wildlight? Watch the video above to learn more!
The new YMCA at Wildlight has opened its doors and we're so excited to give you a look at some of the amazing programs and perks available for Wildlight residents!
"We're ready to welcome the community into our facility, support them as they reach their health and wellness goals, connect them to other resources and invite them to join our cause," said Melissa, Operations Director of YMCA at Wildlight.
One of the biggest benefits of the new YMCA is its convenient, walkable location.
"You can literally live and walk right across the street from the Y and then go out on our trails. Everything is just integrated," said Wes Hinton, Wildlight's VP of Community Development. "UF Health has been a great partner in bringing the Y here. It's just a huge benefit to our residents."
Check out the video to learn more!